Overview
Are you an ambitious student or a young alum who is looking to get a head start in your career? Are you interested in seeing just how many different ways the OD degree can be utilized?
Or maybe, you're looking to get a head start on networking and finding a job.  Then don't miss this year's symposium!
This year, our line-up of speakers has ventured out into so many different spaces, from opening private practices, to working in hospitals and industry, to leading volunteer missions all over the world, to name a few…You get to choose who you'd like to hear from.
Additionally, will have close to 40 employers at the event, from various modalities, looking to recruit and build relationships with you. The day will end with one of our very own, Dr. Boorady, who will deliver an inspirational keynote right before the reception.
Don't forget to bring your resumes to this year's event.  We'll see you there!
Schedule
Activity
Time
Location
Speaker
Registration

10:30am
Lobby
Job Fair/Luncheon

10:30am – 12:00pm
3rd Floor
Quy H. Nguyen, O.D.,
Symposium Introduction

12:00pm – 12:30pm
Schwarz Theater
Gui Albieri, PhD
"Catch My Pitch"
Session
12:30pm – 1:00pm
Schwarz Theater
Maria Pribis, O.D.,
Marty Aviles, O.D.,
Howard Fried, O.D.,
Rae Huang, O.D.,
Scott Tisdale, O.D. ,
Ray Corbin-Simon, O.D.,
Joy Harewood, O.D.,
Richard Soden, O.D.,
Break-out
Discussions #1
1:00pm – 1:40pm
Various Locations
ODs from
"Catch My Pitch" Session
Break-out
Discussions #2
1:45pm – 2:25pm
Various Locations
ODs from
"Catch My Pitch" Session
Break
2:30pm – 3:00pm
3rd Floor
The Art of Doing:
The Secret
Ingredient for
Success
3:00pm – 3:30pm
Schwarz Theater
Camille Sweeney
Keynote Address
3:30pm – 4:00pm
Schwarz Theater
Joseph Boorady, OD, FAAO
Jobs Fair /
Reception / Raffle
4:00pm – 5:00pm
3rd Floor
---
Sessions
Maria Pribis, OD, Marty Aviles, OD, Howard Fried, OD, Joy Harewood, OD, Rae Huang, OD, Scott Tisdale, OD, Ray Corbin-Simon, OD, Richard Soden, OD The symposium this year is designed to showcase the many possibilities that an OD degree can offer graduates. The invited ODs in the "Catch My Pitch!" session has used their degrees in a variety of ways, often times combining it with their various passions. In the "Catch My Pitch!" session, attendees will hear a quick pitch from these ODs about why attendees should come to hear them during their break-out sessions. Then, immediately after, everyone will break up into smaller groups, first going to their OD of choice that they had first picked when they registered for the symposium. A repeat session, "Break-out Discussions #2," gives attendees a chance to pick a second OD's session to attend, based on the pitch they heard.
Camille Sweeney A young chef struggles to keep open his new restaurant, a world tennis champ tries to stay at the top of her game, a novice teacher meets a cast off classroom of at-risk kids—success in life has as much to do with how we face obstacles as it does with how we seize opportunities. In this insightful, entertaining talk, using relevant science and cases studies from her book, "The Art of Doing: How Superachievers Do What They Do and How They Do It So Well," Camille Sweeney takes the audience on a journey of possibility to discover the unique way high achievers approach the downside of life to reach the upside, and how you can, too.
Joseph Boorady, OD, FAAO The theme of the symposium is "A Prism of Possibilities" and our committee cannot think of a more fitting speaker than Dr. Joe Boorady to speak on this topic. In a career spanning over 25 years in the eye care industry, Dr. Boorady has done it all, and with great success – as an eye care professional, an educational leader, an entrepreneur and a corporate executive. In this keynote speech, Dr. Boorady takes the audience through his journey, starting as an OD student to his current role as the VP of Ocular Surface Disease at JnJ. Students, staff, faculty, and alumni will walk away feeling inspired and learn some key strategies to help them successfully navigate their careers and become successful in whatever direction they decide to take their OD degree.
Speaker Bios
Dr. Gui Albieri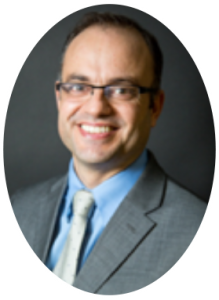 Dr. Gui Albieri is the Vice President for Student Affairs and the Chief Diversity Officer at SUNY College of Optometry. Prior to this role, he was the senior director of admissions and marketing at SUNY Optometry. His research interests include the areas of wisdom and self control as well as inclusion, branding, cross-cultural communications, sustainable communities, and social innovations in isolated communities. Dr. Albieri has written a book chapter and published in the area of sustainable tourism development. He has won awards for public speaking, including the Jeff Gibb award for the "Best Presentation of the Year" from the Organizational Development Institute.
Prior to joining SUNY Optometry, Dr. Albieri has worked as a human resource consultant for a major American chemical company in Brazil and was directly involved with HR interventions in more than 11 countries in Latin America. He is also a small business owner in Brazil. Dr. Albieri holds a PhD in Human and Organizational Systems, and MS degrees in Human and Organizational Development and in Organizational Change.
---
Dr. Marty Aviles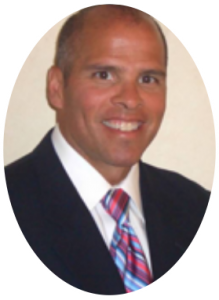 Dr. Aviles is a graduate of Boston University, where he completed a Bachelors in Biology. He obtained his Doctor of Optometry from SUNY College of Optometry and has been in practice, particularly in community health centers, for 30 years. Dr. Aviles provided primary eye care services as chief of department at William F. Ryan Community Health and Urban Health Plan, but also began establishing and managing clinical services for the optometry/ ophthalmology departments at various large community health centers in the New York City metro area.
Since 2004, Dr. Aviles has been a partner of Comprehensive Eye Services, continuing to establish and manage large community health centers in the NYC area, now up to eight locations. He is a big proponent of this mode of practice and has a great deal of knowledge about how community health centers play an integral part of the health care system.
He has a wife named Robin and three kids, including twins currently in college. He's an avid skier, is a cross-fit athlete, and finds time to be assistant high school football coach despite his busy career.
---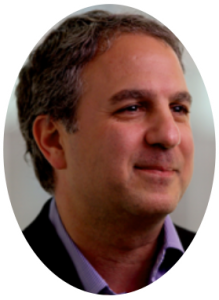 Dr. Boorady is currently the VP, Ocular Surface Disease at Johnson and Johnson Vision. Prior he was the President and CEO of TearScience, Inc. which was acquired by Johnson and Johnson Vision in Sept. 2017. Before joining TearScience, Dr. Boorady was Senior Vice President of Sales, Service and Marketing at Zeiss Meditec, Inc. where he oversaw Ophthalmology, Neurosurgery, ENT, Spine and Breast Cancer devices.
Dr. Boorady has spent over 25 years in the ophthalmic industry as an eye care professional, educational leader, entrepreneur and corporate executive. He has clinical experience as the founder and owner of several primary eye care practices in New York and New Jersey. He was the Vice President for Clinic Affairs and Executive Director of the University Optometric Center of the SUNY College of Optometry in New York City. Prior to his most recent position at SUNY, Dr. Boorady was Director of Continuing Professional Education, delivering eye care education to optometrists and ophthalmologists in over 20 countries, Director of Managed Care for eight years, Founding Director of the University Eye Care Network, IPA. Dr. Boorady has an O.D. from the SUNY-College of Optometry Class of 1993 and in 2010 he became an alumnus of the Harvard Business School.
---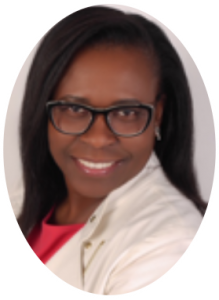 Dr. Corbin-Simon earned her doctor of optometry degree at the State University of New York (SUNY) College of Optometry in New York City in 1994. She completed a Residency in Family Practice Optometry at SUNY and the East New York Diagnostic and Treatment Center. The following year she joined SUNY College of Optometry as an Assistant Clinical Professor and Chief of Eye Services at the East New York Diagnostic and Treatment Center. Dr. Corbin-Simon also worked at several hospitals, including Victory Memorial Hospital and Brooklyn Hospital.
In 2004 she opened her private practice cold, In Focus Vision Center in Piscataway, NJ with a technology infused holistic approach centered on clinical excellence, courtesy and exceptional customer service. In 2016, she purchased an existing practice, In Focus Eyecare in Metuchen, NJ. Dr. Corbin-Simon is the current President-elect of the New Jersey Society of Optometric Physicians (NJSOP).
In March 2017 she joined The Power Practice as an Associate Consultant. Consistent with her desire to help others, Dr. Corbin-Simon visits, observes and guides optometric practice owners with proven strategies and best practices they can readily implement to obtain long lasting positive results that augment staff morale, patient satisfaction and loyalty; while increasing their bottom line.
In addition to enjoying playing tennis, Dr. Corbin-Simon remains an avid reader. Her passion for reading and continued learning prompted Dr. Corbin-Simon to co-create a book club for middle school and high school boys of color in 2015, called the Astute B.R.O.T.H.E.R.S. Club. She is a devoted wife and proud mother of two boys. Traveling with her family and experiencing new places are moments she truly treasures.
---
Dr. Fried is a licensed Doctor of Optometry and an optical industry business executive focusing on vision care and eye health services. For more than 10 years, he was president of an optical manufacturing laboratory producing more than 1,000 pairs of prescriptive eyewear daily for eye care professionals, government and internet retailers throughout the U.S. In 1996, he introduced retail optical superstores to a national department store. The superstores included a full surfacing laboratory.
Currently, he is founder and president of Digital Optometrics LLC. Digital Optometrics LLC, is an optical software technology company, based in Lake Success, N.Y. The company has developed a comprehensive eye health and vision analysis system that is operated remotely by licensed optometrists. The company replicates remotely a comprehensive eye exam performed by an in-person optometrist but with added benefits to the patient, optical provider and licensed optometrist.
Dr. Fried received his undergraduate degree from Johns Hopkins University and a degree in optometry from the State University of New York, State College of Optometry. He is an active member of the American Optometric Association and the New York State Optometric Association.
---
Dr. Joy Harewood is a graduate of the UC Berkeley College of Optometry. She went on to complete a residency in ocular disease at SUNY College of Optometry, and achieve Fellowship in the American Academy of Optometry. Currently she practices hospital-based optometry at Northwell Health's Staten Island University Hospital (SIUH) campus. Her responsibilities include answering all in-house eye consults as well as collaborating closely with various medical professionals as part of the multidisciplinary patient care team.
Dr. Harewood also provides comprehensive eye care to patients in the SIUH outpatient clinic. She has published articles in Review of Optometry, lectured at Envision New York, presented posters at the American Academy of Optometry meetings and at numerous American Academy of Optometry meetings. Her areas of interest include ocular manifestations of systemic disease and glaucoma.
---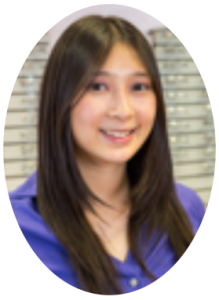 Dr. Huang obtained her undergraduate degree from Boston University, where she graduated Magna Cum Laude with a Bachelor's degree in Biology as well as a Bachelor's degree in Psychology. She obtained her Doctorate of Optometry and MS in Vision Science from the New York State College of Optometry, where she graduated with honors as the President of the Beta Sigma Kappa Optometric Honor Society.
As a new graduate, Dr. Huang started her first private practice in 2013 in South Boston and has since acquired two more private practices in Downtown Boston and Newton, Massachusetts. She maintains a strong interest in myopia prevention through orthokeratology, pediatric exams, vision therapy, and sports vision. She has published papers in optometric journals and has been involved in several research studies on myopia and computer vision syndrome.
---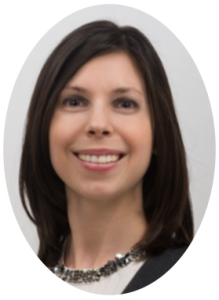 Dr. Pribis graduated Magna Cum Laude from the University of Pittsburgh with a BS in Psychology where she was also a member of the dance team. She graduated with high honors from Pennsylvania College of Optometry at Salus University. While in optometry school she was president of SOSH and a member of the Beta Sigma Kappa International Optometric Honor Society. She completed an ocular disease residency at the Baltimore VA hospital. During this time, she rotated through Johns Hopkins cornea and specialty contact lens clinics.
Additionally, Dr. Pribis was named Connecticut's young optometrist of the year in early 2015. She is the founder of OcularPrime.com, a website focused on patient education. She is a partner at Stamford Ophthalmology, an OD/MD private practice in Stamford, CT. She joined the practice in 2010 and specializes in ocular surface disease and contact lenses. She lectures nationally and internationally for KMK educational services.
---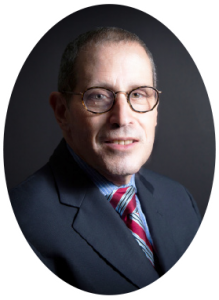 Dr. Soden is a Clinical Professor and currently the Director of Health Care Development at SUNY College of Optometry. Previously, he served as Vice President for Clinical Affairs at SUNY Optometry for 10 years. Dr. Soden graduated from SUNY College of Optometry in 1979. After graduation, he completed a residency program at the Northport VA Medical Center on Long Island. Dr. Soden remained at Northport VA for 26 years as the Associate Chief of Optometry Service. Dr. Soden was also a member of a large optometric practice in Lake Ronkonkoma, N.Y. In addition to primary care optometry, his special interests are in pediatrics, children with special needs and low vision rehabilitation for children and adults. He is recognized as a low vision specialist and has worked with the Commission for the Blind for his entire optometric career. After leaving the VA and private practice, Dr. Soden returned to SUNY College of Optometry as Vice President for Clinical Affairs.
Dr. Soden also serves as third party consultant for the New York State Optometric Association and has lectured extensively in third party reimbursement and practice management.
---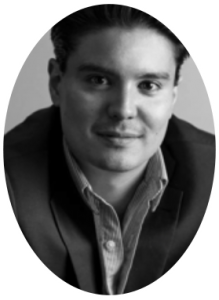 As the son of a contact lens specialist, Dr. Tisdale has had very strong ties to the profession at a very young age. He completed his Bachelor's degree at Binghamton University and his doctorate at SUNY Optometry where he graduated in 2008. He has since founded LIC Vision Associates (formerly OptimEyes Vision of LIC) and Vernon Gantry Eyewear. Dr. Tisdale is also the creative designer and visionary behind OptimEyes Vision of LIC. His artistic and graphic talents are visible throughout many details of the practice.
When he is not busy seeing patients in LIC and designing and manufacturing eyeglasses, he is treating geriatric patients at White Oaks Nursing and Rehab center on Long Island where he is the sole eyecare provider. For the past two years, Dr. Tisdale has also been a regional speaker for Johnson and Johnson and has served on a board of consultants for Alcon.
---
Camille Sweeney is an author, a contributor to The New York Times and other publications, an educator and a frequent speaker from TEDx to the United Nations and from SXSW to Harvard. Her most recent book is "The Art of Doing: How Superachievers Do What They Do and How They Do It So Well," which NBC called 'a perfect book.' She is at work on her next book, "I, Hero: Figure Out What You Want To Do in Life…Then Go Make it Happen."
---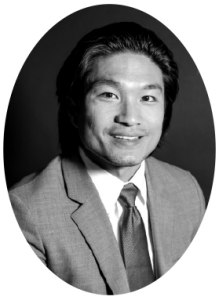 Dr. Nguyen was born in Vietnam, and grew up in San Jose, California. He received his Bachelors from the University of California at Berkeley and his Doctor of Optometry from the SUNY State College of Optometry. Upon graduation, he worked in a variety of modalities, including a private practice optometry office and a start-up. Subsequently, he worked full time at an ophthalmology practice in Richmond Hill, New York and provided on call consultations at Wyckoff Hospital in Brooklyn.
Currently, he is the Director of Career Development and Minority Enrichment for SUNY College of Optometry. He is a big proponent of the growth mindset, often pushing himself beyond his comfort zone so he could grow as an individual and professional. He's currently writing about communication skills, identity capital, and spends his free time helping optometry and pre-health minority students. He also conducts workshops for schools and organizations on topics that include eye care, communication skills, and academic and career success.