Beginner and Intermediate Chinese Language Classes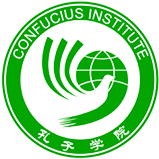 The Confucius Institute at SUNY College of Optometry is a joint project of SUNY College of Optometry, Wenzhou Medical University and the Chinese government through Confucius Institute Headquarters (also known as Hanban), a public institute affiliated with the Chinese Ministry of Education.
The Confucius Institute at SUNY College of Optometry provides Chinese Language and Culture courses and Tai Chi courses, holds a variety of events on language, culture and Healthcare, and is a center for Chinese language tests including HSK, HSKK and BCT tests.
Register for Beginner or Intermediate Chinese Language Classes
The purpose of the courses is to prepare healthcare students, practitioners, and others who plan to work and/or study in China with the skills and knowledge to function in a healthcare setting. Specific aspects of Chinese language and culture that are useful in caring for patients and communicating with Chinese speaking staff are stressed. Two credit-bearing courses, one introductory in nature and the other intermediate/advanced for those who have had at least two years of college level study of the Chinese language, have been offered in the spring and fall semesters. The introductory course mainly teaches basic structure of modern Chinese language and application in the healthcare setting, whereas the intermediate/advanced course is focused on the overview of the healthcare delivery system and cultural considerations in patient care in China. Each course consists of ten ninety-minute weekly sessions for ten weeks each semester.
Duration: 10 weeks
When: Every Tuesday
Start Date: January 31, 2017
Class Dates: Jan 31, Feb 7, 14, 21, 28, Mar 21, 28, Apr 4, 11, 18
Beginner level: 4:00-5:30 pm
Intermediate level: 5:30-7:00 pm
Where: Room 1118
Cost: Free for SUNY Optometry students, faculty and staff. $50 for community members.