Tai Chi with Master Changron Sun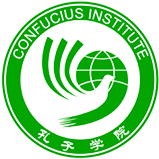 The Confucius Institute at SUNY College of Optometry is a joint project of SUNY College of Optometry, Wenzhou Medical University and the Chinese government through Confucius Institute Headquarters (also known as Hanban), a public institute affiliated with the Chinese Ministry of Education.
The Confucius Institute at SUNY College of Optometry provides Chinese Language and Culture courses and Tai Chi courses, holds a variety of events on language, culture and Healthcare, and is a center for Chinese language tests including HSK, HSKK and BCT tests.
Register for Tai Chi with Master Changrong Sun
This online introductory course aims to lay a solid foundation in Chinese language for health care professionals and students, particularly for those who plan to work or study in a health care field in China. In addition to elements of language, the course incorporates discussion of Chinese culture with emphasis on the cultural aspects of patient care in China. Previous knowledge of Chinese language is not required. Instruction will emphasize class interaction. Tai Chi has been recognized as having major health benefits in Chinese culture. As a health-oriented Confucius Institute, Tai Chi classes help to fulfill the Confucius Institute mission. Master Sun is a 12th generation descendant of Chen Style Taichi Quan, a disciple of Grandmaster Chen Zhenglei. Master Sun is a certified Taichi instructor, and certified Health Qigong trainer. After immigrated to the United States in 2009, she has won numerous Gold and Silver awards in Taichi and Qigong national competitions.
Important: In order to successfully register to the Tai Chi course, you must complete the Assumption of Risk and Release of Claim form before your first class. The form can be emailed to confucius@sunyopt.edu or faxed to 212-938-5504.
When: Every Wednesday from 6:00 pm – 7:30 pm
Duration: 15 weeks, Ongoing
Where: 3rd floor
Cost: Free for SUNY Optometry students, faculty and staff. $50 for community members.