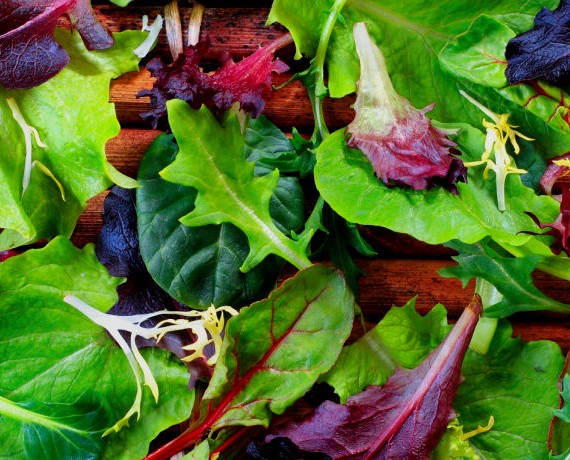 Drs. Barbara Pelletier and Laurie Capogna are optometrists who practice separately in Ontario, Canada. Through their daily interactions with patients, both doctors recognized a distinct lack of knowledge among the public about the relationship between diet and eye and vision health and wanted to do something to address it. After years of research and development, Drs. Pelletier and Capogna created Eyefoods: A Food Plan for Healthy Eyes as a tool that they hope will help to encourage people to learn and discover more about the relationship between food and eyes.
We asked Dr. Pelletier a few questions about diet and its correlation with vision and eye health:
Tell us how you came to start Eyefoods.
I have always had an interest in nutrition, and in 2008, with my friend and colleague Dr. Laurie Capogna, became inspired to educate the public about the link between nutrition and eye health.  Through the years we both have attended lectures and conferences on the subject, working to get educated on the relationship between nutrition and eye health in order to answer the questions that we were getting from our patients.
Can you give us a few of the most important things that people should be doing for their eyes when it comes to food and nutrition?
The most important things to do for your eyes from a nutritional stand point are:
Eat your leafy greens… a handful a day keeps AMD away!
Eat cold water fish four times a week. Choose sustainable fish that is low in contaminants, like wild Alaskan salmon, mackerel (not king mackerel), rainbow trout or sardines.
Eat orange peppers (they are high in zeaxanthin), two peppers per week, cooked or raw.
Eat eggs, including the yolk. Eggs contain lutein which is highly absorbed by the body. Having four per week is ideal.
Avoid high glycemic index and high glycemic load foods like refined grains and sugars. These foods are linked to diabetes and AMD.
Most people recognize that nutrition and general health go hand-in-hand but when it comes specifically to eyes and vision people don't often think about how nutrition affects them. Why do you think that is?
The reason there is little awareness about the subject of nutrition for eye health is probably because that there is very little media attention on the subject. Optometrists and other health professionals can help to change that by becoming knowledgeable about nutrition and eye health and then educating their patients and their communities whenever they get a chance.
Can you talk about the science behind diet and eye health? Can you point to some recent studies that corroborate these connections?
There have been numerous studies over the past decade that have directly addressed the relationship between diet and eye and vision health, particularly the relationship between nutrition and AMD.
What are the most important things that you would want every OD student or newly minted OD to know about nutrition and eye health?
AMD, diabetic eye disease and ocular surface disease all have a preventable component.  It is our duty as health care providers to educate our patients about nutrition and lifestyle choices that can help reduce their risk of eye disease.  Our genetic code will express itself depending on the environment it is exposed to. This environment, on a cellular level is largely influenced by nutrition and lifestyle.  So optometrists need to tell their patients to eat well, be physically active, protect their eyes from harmful UV and short wavelength blue light and to stop smoking! If this is too much chair time then direct them to eyefoods.com or have information in your waiting room. Your patient will appreciate your holistic approach.

Dr. Barbara Pelletier is an optometrist and author of Eyefoods: A Food Plan for Healthy Eyes