SUNY Optometry was well represented during the 2017 Global Specialty Lens Symposium in Las Vegas, January 26 to 29.
The College submitted ten poster presentations by faculty members Eva Duchnowski, Yianni (John) Gialousakis, David Libassi, and Sharon Park Yeh; residents Leah Ellenberg, Irene Frantzis, Nareh Keshishyan, and Jenna Salner; and Class of 2017 externs Emily Crane, Mendsen, Azinda Morrow, Pratik Patel, Priya Patel, and Kelly Voltz.
The annual event is produced by Contact Lens Spectrum to focus on the successful management of ocular conditions using today's specialty contact lenses. Please click the titles below for poster PDFs.
A Case of Simultaneous Keratoconus and Fuch's Endothelial Dystrophy
John Gialousakis
Balancing Sight and Safety with a Non-compliant Specialty Lens Patient
Kelly Voltz, Eva Duchnowski, David Libassi, Sharon Park
Contact Lens Options for Presbyopic Astigmats
Azinda Morrow, Eva Duchnowski
Corneal Hydrops, An Unexpected Friend in the Scleral Lens Fitting Process of a Keratoconic Patient
Nareh Keshishyan, Jenna Salner
Fitting a Microcornea, Utilizing the Reverse Curve
Priya Patel
Fitting a Prosthetic Scleral Shell in a Patient with Protruding Conjunctival Tissue
Irene Frantzis, Leah Ellenberg, David Libassi
Management of Diplopia with Soft Prosthetic Contact Lenses
Pratik Patel, Michael Mendsen, Emily Crane, Eva Duchnowski, David Libassi
Management of Keratoconus in Identical Twins, A Closer Look into Genetics and Treatment Options
Michael Mendsen, Pratik Patel, Eva Duchnowski
Treatment Options for Extreme Dry Eye Secondary to Moebius Syndrome, and Other Neurotrophic Keratopathies
Emily Crane, Michael Mendsen
Using Corneal Topography to Monitor Corneal Changes Secondary to Acute Hydrops
Leah Ellenberg, Irene Frantzis, Sharon Park Keh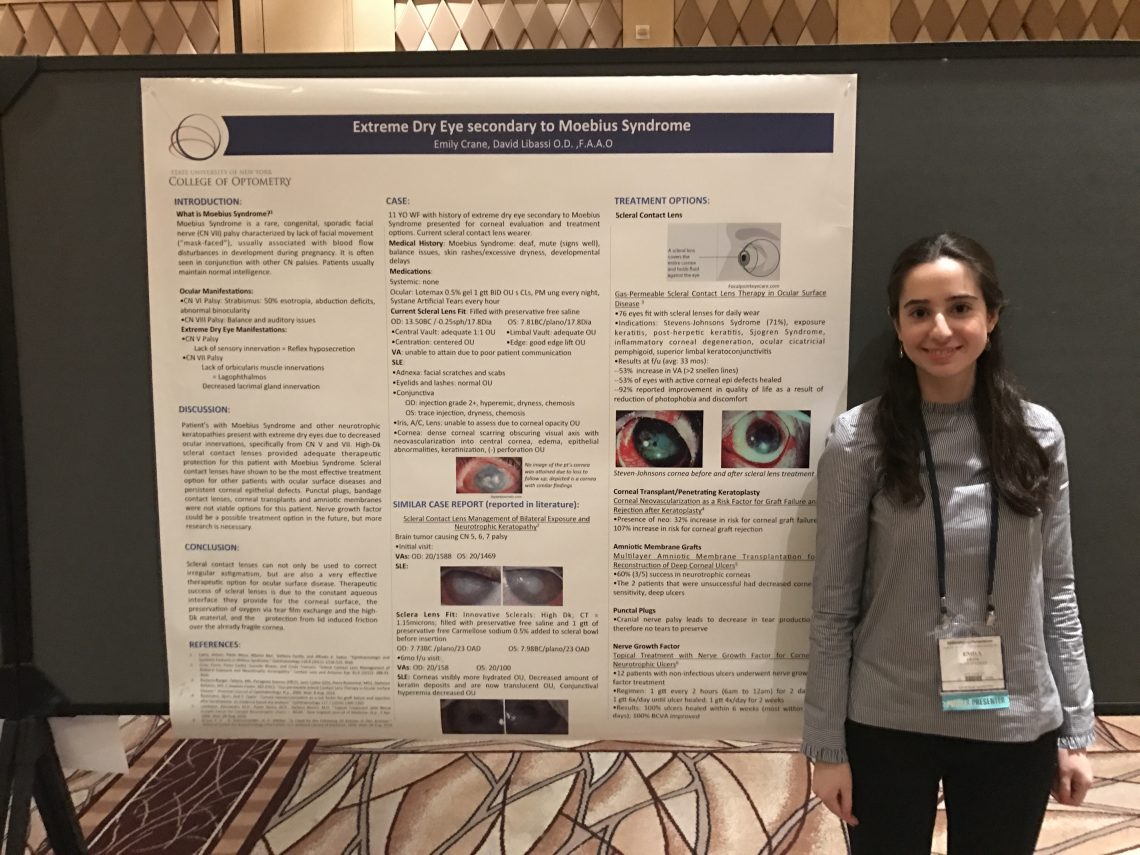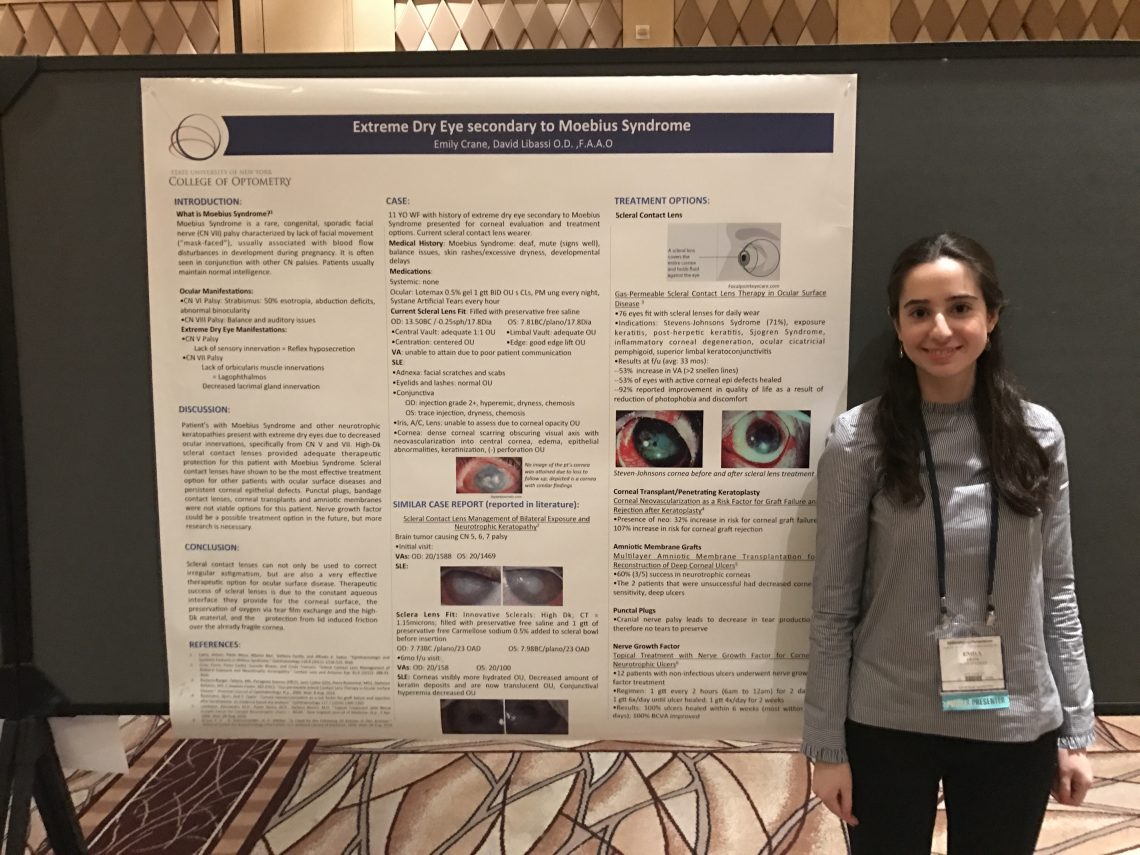 ContactLens2
ContactLens3