The Dean Yager Award recognizes SUNY Optometry MS and PhD students and postdoctoral fellows for outstanding research papers published or accepted for publication by a peer-reviewed journal. This year's three recipients are:
Ms. Carmen Pons Torres, doctoral student
Neuronal Mechanisms Underlying Differences in Spatial Resolution between Darks and Lights in Human Vision
Dr. Kaushambi Roy, '18
Gap Junctional Coupling between Retinal Amacrine and Ganglion Cells Underlies Coherent Activity Integral to Global Object Perception
Dr. Nefeli Slavi, '18
Suppression of Connexin 43 Phosphorylation Promotes Astrocyte Survival and Vascular Regeneration in Proliferative Retinopathy
The recipients were honored during the College's scholars' reception on Tuesday, June 12. The annual event highlights and recognizes scholarly activity for the past year.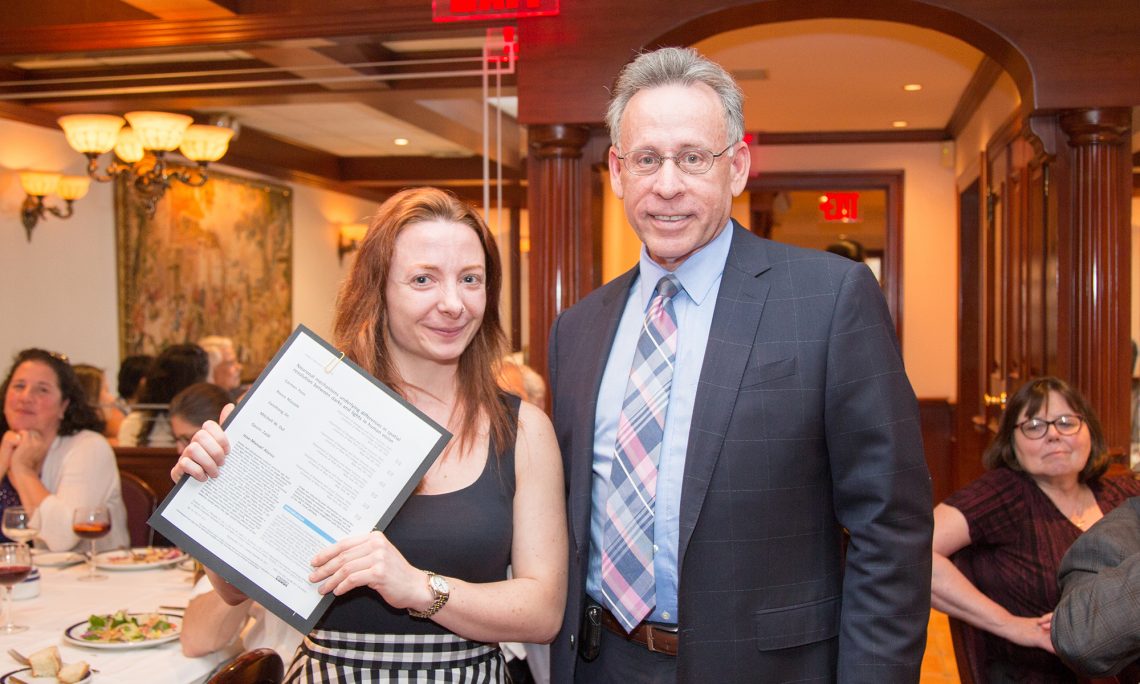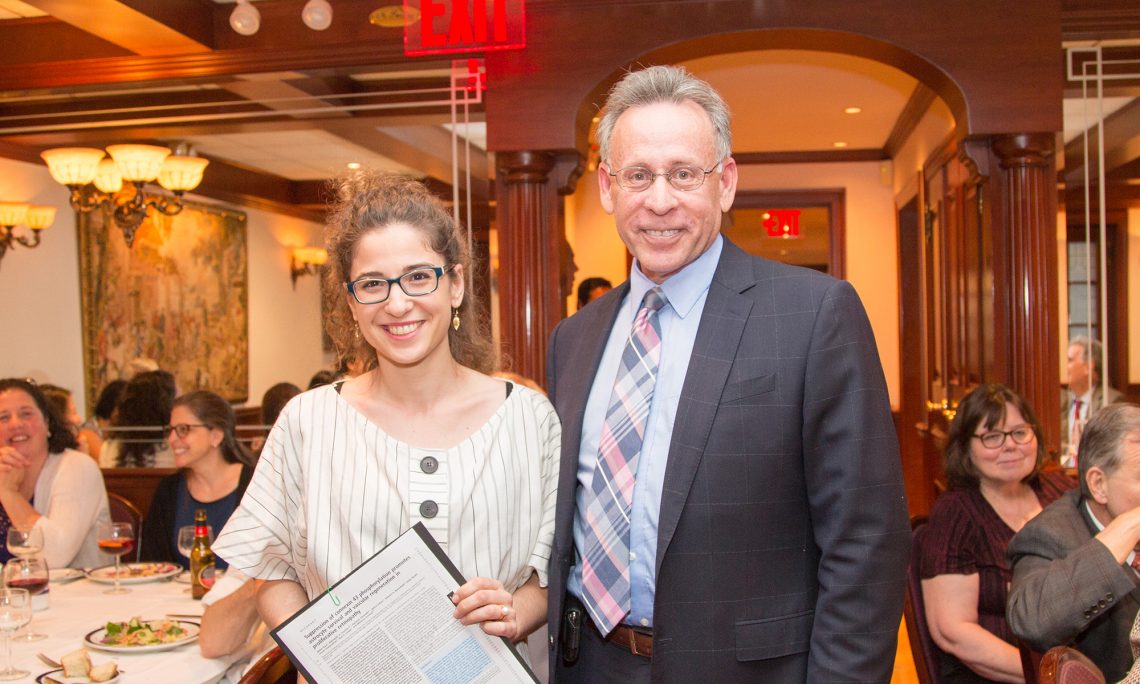 Dean Yager 1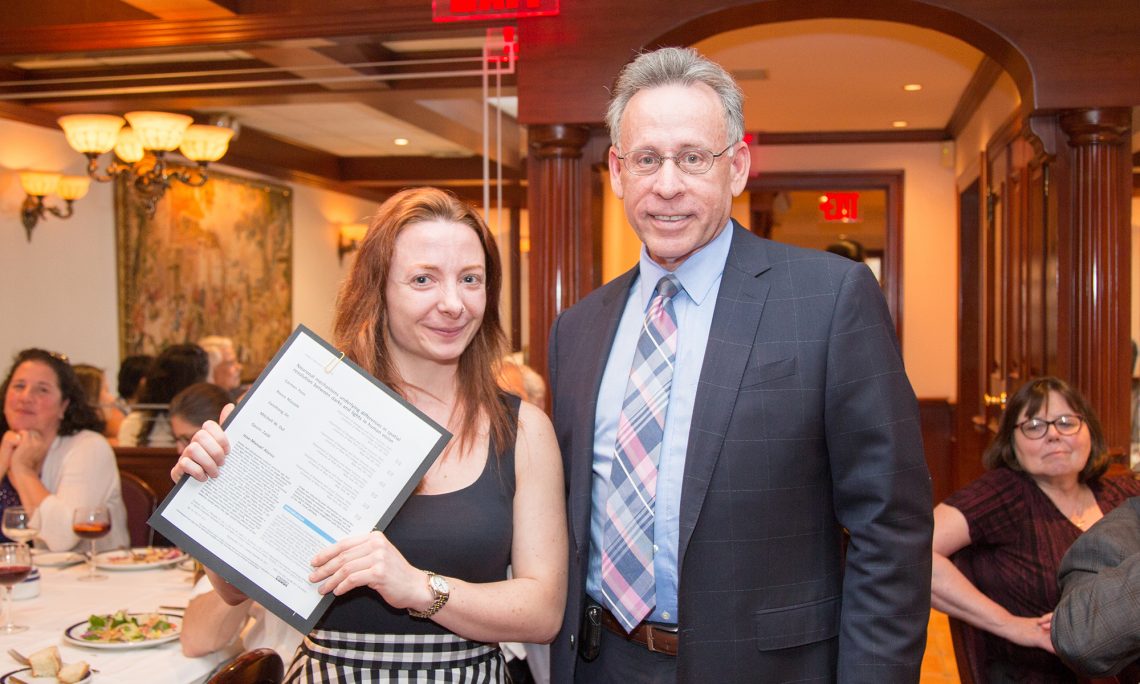 Dean Yager 2