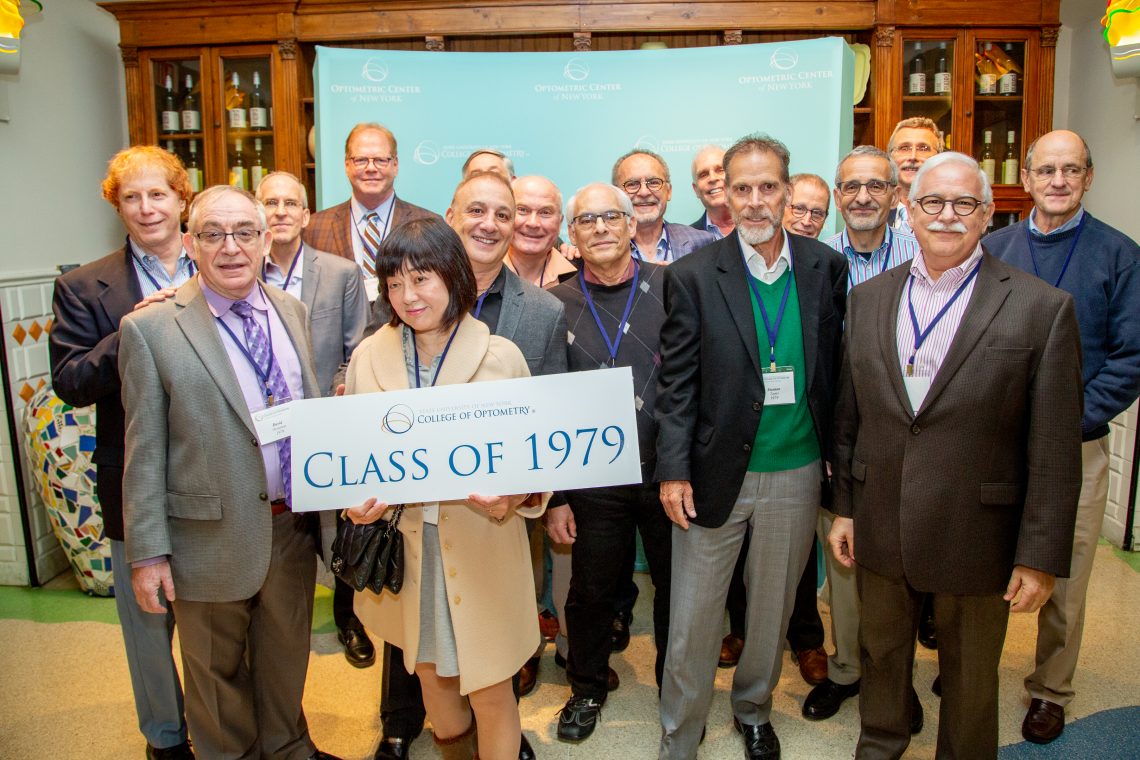 New York, October 10, 2019 — The class of 1979 may have been groundbreakers as students (and optometrists!) but that doesn't mean they don't know how to have fun.
Being a member of the graduating classes of the 1970s carried with it extra caché—after all, not only did those students get the benefits of a SUNY College of Optometry education, but they did it under conditions that were a tad less fancy than today's. The result? More to bond over and be proud of four decades later.
"Our class of 39 students was one of the pioneer classes as the college had just recently transitioned from Columbia University to SUNY," recalls Lenny Savedoff ('79), president of Weiss, Savedoff & Ciccone, Doctors of Optometry, PC in Syracuse, NY. "We started our first year in the upper floors of a Chemical Bank building on Lexington and 23rd Street where we often had to get to class in a freight elevator or walk up 16 flights of stairs. Nonetheless, the integrity of the faculty, strength of the program and perseverance of the students yielded first-class graduates—the best in the nation."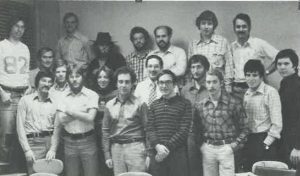 Not surprisingly, someone with Savedoff's school spirit was excited to serve as an ambassador for this year's reunion "I'm looking forward to sharing memories and funny stories about our four-year wild ride," he said.
That ride included the perks of being one of only a bit more than three dozen students. "Our class was small and intimate. My two-bedroom apartment at Waterside Plaza down 23rd Street had four students in it and that's 1/10 of the class. We learned together, studied together and supported each other to get through difficult times. During the challenging academic program, we all kept the 'can do' feeling going," says Savedoff, who is a developmental optometrist specializing in vision therapy and enhancement of visual skill functions.
It is this can do spirit that still defines the class of 1979. As Savedoff did phone outreach for reunion, he discovered that some 40 years after graduating, the majority of his SUNY peers are still working in the eye care profession. "I think it is a true reflection on how most optometrists enjoy their profession and continue to find it exciting and rewarding," he says. "I do!"
Today, 1979 graduates live across North America, from California to Kansas to Tennessee, as well as over the border in Toronto. Despite the miles, 20 members of the class – nearly half – attended the all-class reunion on October 5.