With more than a decade of work on the industry side of optometry, his product initiatives are helping the world to see better.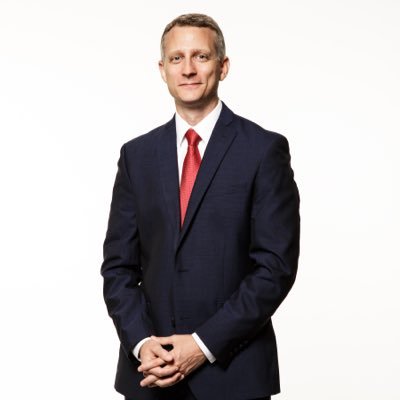 Many optometrists were once children with vision problems, firsthand witnesses to the wonders made possible by dedicated eye care professionals. And while Dr. Joe Rappon '00 did spend time in the optometrist's office after a teacher noticed him squinting at the blackboard in sixth grade, his vision problems were far from dramatic. Still, it was enough to make a lifelong impression on him.
"Upon getting glasses for my myopia, and seeing leaves on a tree from a distance—for what seemed like the first time in my life—I knew that I wanted to help people see better," says Dr. Rappon, who is chief medical officer for SightGlass Vision, where he is responsible for the strategy, direction and execution of the company's clinical development and medical affairs initiatives.
Another thing happened after the young Rappon got his glasses. He became an avid reader of Popular Science magazine, drawn to it because he loved learning about new discoveries. "I think that my brain is just wired for logical reasoning," he says, adding that this interest led him to do research on eye care in high school and college as a biology major at SUNY – Geneseo. Consequently, the Long Island native's post-undergraduate decision to go to optometry school seemed like a logical progression of more than a decade of interest.
He entered SUNY Optometry's OD/MS program in 1996 and studied with Dr. Mark Rosenfield. Next, he completed a residency at a Veterans Affairs Medical Center in Virginia, then worked at a surgical co-management center and later went into private practice. And like the teen Rappon who was hungry to learn new things, adult Rappon was still seeking answers. "I was very curious about what an optometrist does in industry and so I contacted a legend in the field, Dr. Rick Weisbarth. He invited me to dinner," says Dr. Rappon. "It was very intriguing to me to be able to use my clinical experience as well as my love for research in industry."
After that dinner, Dr. Rappon left private practice and began working at Novartis as a manager of medical marketing, a position that included developing and overseeing clinical trials. "My plan was to only stay in industry for two to three years before going back to clinical practice," he says. But more than a decade later, Dr. Rappon still works on the industry side. He explains, "I learned that I was still able to help people see better, by developing new, innovative products, but on a much larger—and global—scale than I could seeing one patient at a time."
In fact, Dr. Rappon stayed at Novartis in various positions for 13 years, leaving the company in 2018 to join SightGlass Vision. He achieved what he considers some of his greatest career accomplishments. "Helping to launch products that required my professional judgment forced me to put a stake in the ground," he says. "Not everyone is cut out for this type of personal risk."
Today, Dr. Rappon lives in Southlake, Texas, far from New York, but he maintains an easy connection to the College. "My wife is a fellow SUNY Optometry grad and has dramatically enriched my life," he says.
Dr. Rappon also continues to find inspiration by following two lessons that have kept him going throughout his career. "I have been so incredibly fortunate to learn from giants like [the late] Norman Haffner, Paul Ajamian, and many others," he says, "So, when you need help and guidance, seek it from those who already forged their path. And, when you are at a point in your career when you can share wisdom, be very generous."
The second greatest lesson he learned is one that he first encountered as a curious sixth grader looking at tree leaves. Says Dr. Rappon, "If you do what you love to do, success will always follow you."
Media Contact: Amber E. Hopkins Tingle, 212.938.5607, amber@sunyopt.edu