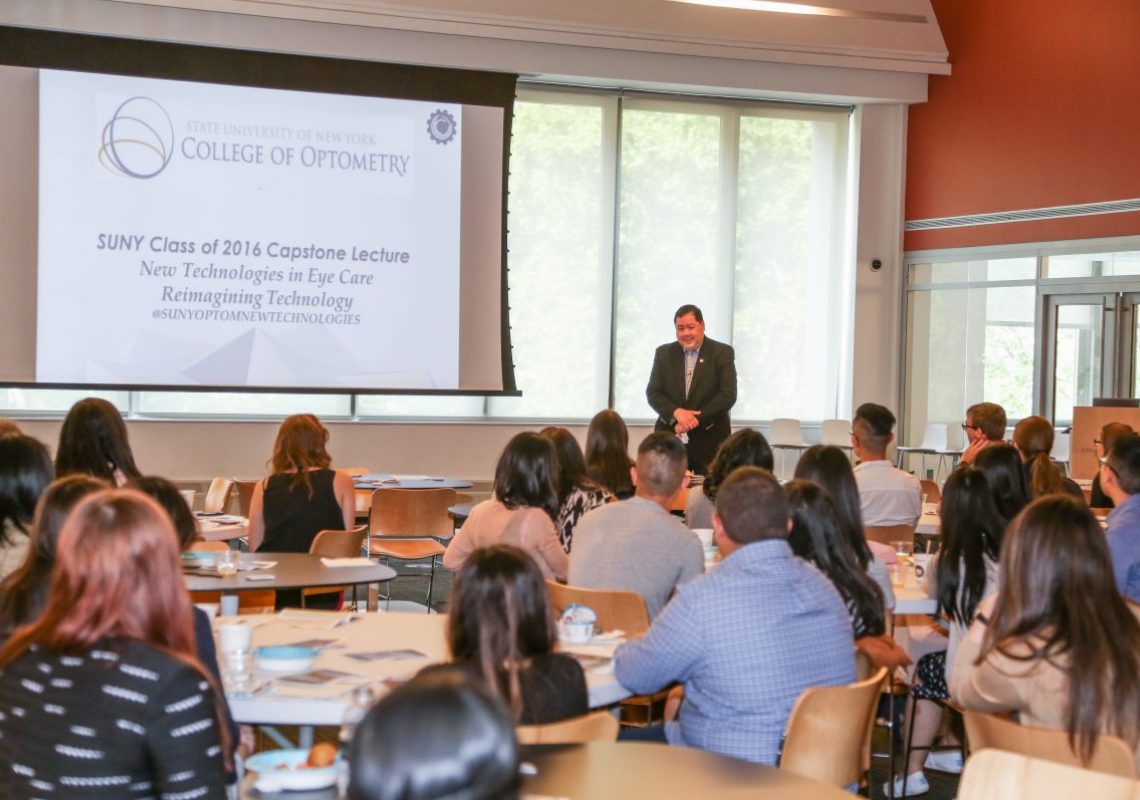 For the second straight year, SUNY Optometry hosted a day-long Capstone Program for its graduating class of ODs. The event is designed to provide the newly-minted doctors with a variety of up-to-date information on their rapidly-changing profession and start them on the path toward continuous, life-long learning.
"Optometry is evolving so quickly, we want our graduating class to have the very latest information as they set out on their careers," Dr. David Troilo, vice president and dean for Academic Affairs said. "We also want them to think of this as the start of their continuing professional education."
The Capstone Program included the latest information on scope of practice issues—including updates related to lasers and surgery—as well as discussions on technologies and pharmaceuticals. A variety of professional associations were represented as well, including the American Academy of Optometry, the American Optometric Association and the New York State Optometric Association, as well as the College's Alumni Association. The Capstone Program also provided the graduates with practical information related to issues such as licensure and contracts.
The sessions were led by members of the faculty and administration. The sponsors of the Capstone Program included Alcon, National Vision, Allergan, Johnson & Johnson, CooperVision and Topcon who each provided additional information during lunch and as part of a packet of handouts for each participant.
"This event is a great way to end the OD program for our students," Dr. Troilo said. "But it also helps our students begin to make the critical transition into thinking of the College as a resource that they can continue to rely on throughout their professional careers."