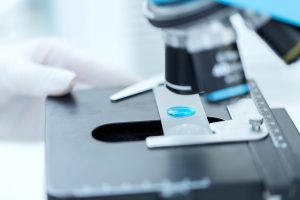 SUNY Optometry honored two researchers, a post-doctoral fellow and a recently-graduated Doctor of Optometry student, with the Dean Yager Award last week. The award has been given annually at the College since 2009 to recognize the best published paper by a graduate student.
Postdoctoral fellow, Dr. Jens Kremkow, who works as part of Dr. Jose-Manuel Alonso lab, was awarded for "Principles underlying sensory map topography in primary visual cortex" which was published in Nature.
Recent OD/MS graduate, Dr. Vanessa Fimreite, who works as part of Dr. Ken Ciuffreda's lab, was awarded for her MS thesis work published in Brain Injury entitled "Effect of luminance on the visually-evoked potential in visually-normal individuals and mTBI/concussion."
The Dean Yager Awards were given out as part of the College's annual Scholar's Dinner, designed to honor the various scholarly contributions made by the faculty and students of SUNY Optometry.