NEW YORK — Dr. Brett King, associate clinical professor and chief of advanced ocular care services at Indiana University's School of Optometry, presented on adaptive optics gonioscopy of the human trabecular meshwork in vivo during SUNY Optometry's Schnurmacher Institute for Vision Research colloquium on Friday, May 17.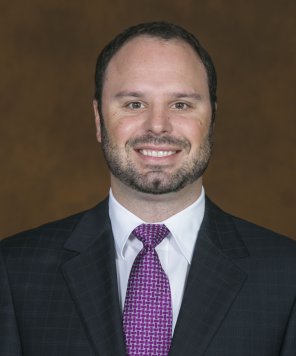 A recipient of the Missouri Optometric Association's 2003 Young OD of the Year award and the current director of education and president of Heart of America Contact Lens Society and Primary Eye Care Congress, Dr. King has helped conduct over 40 clinical research trials, has been published in the Journal of the American Optometric Association and other journals, and has presented at over 30 conventions and meetings.
Dr. King is an alumnus of Indiana University's School of Optometry and Ball State University.
About the Schnurmacher Institute for Vision Research at SUNY Optometry
The Institute for Vision Research was founded in 1983 in response to the growing need for scientific knowledge about the visual system and methods of improving visual function. The Institute was renamed the Adolph and Ruth Schnurmacher Institute for Vision Research (SIVR) in 1984 to honor the Schnurmacher's generosity that made possible the establishment of an Institutional endowment. The scientific researchers associated with the Institute are engaged in a wide variety of vision research projects. The SIVR coordinates a colloquium series and supports collaborative clinical research, small clinical research projects and innovative vision science research.