NEW YORK CITY — Dr. Christopher Dainty, professorial research associate at University College London Institute of Ophthalmology, presented on adaptive optics and vision science during SUNY Optometry's Schnurmacher Institute for Vision Research colloquium on Friday, March 16.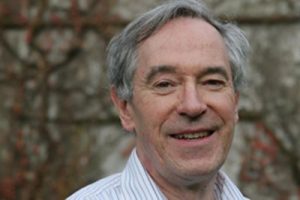 Throughout his career, which spans five decades, Professor Dainty has investigated problems in optical imaging, scattering and propagation. He has co-authored or edited six books, approximately 180 peer-reviewed papers and more than 300 conference presentations. He has also graduated 65 doctoral students and mentored more than 75 post-docs.
Professor Dainty served as president of The Optical Society (OSA), secretary-general and president of the International Commission for Optics, and president of the European Optical Society. He is also a member of the Royal Irish Academy.
He received an MSc. in applied optics and a Ph.D. in physics from Imperial College, London in 1969 and 1972, respectively.
About the Schnurmacher Institute for Vision Research at SUNY Optometry
The Institute for Vision Research was founded in 1983 in response to the growing need for scientific knowledge about the visual system and methods of improving visual function. The Institute was renamed the Adolph and Ruth Schnurmacher Institute for Vision Research (SIVR) in 1984 to honor the Schnurmacher's generosity that made possible the establishment of an Institutional endowment. The scientific researchers associated with the Institute are engaged in a wide variety of vision research projects. The SIVR coordinates a colloquium series and supports collaborative clinical research, small clinical research projects and innovative vision science research.