Bringing Over 16 years of Clinical, Laboratory, and Faculty Experience to SUNY Optometry Patients and Students, Dr. Amster Will Lead the Implementation of New State-of-the-Art Center for Pediatric Eye Care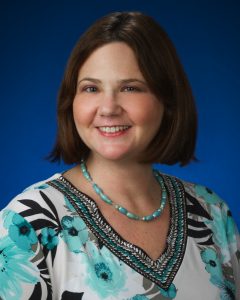 NEW YORK, NY— SUNY College of Optometry's University Eye Center recently announced that Dr. Deborah Amster has officially joined as the Chief of Pediatric Service and will head the implementation of the new Center for Pediatric Eye Care set to open in early 2020. The center will offer expanded services to children and their families.
"With her impressive clinical and teaching experiences, SUNY Optometry is proud to have Dr. Amster lead our new Center for Pediatric Eye Care," said SUNY Optometry President Dr. David Heath. "The unparalleled services we provide to children and their families will certainly be enhanced by her leadership, as well as her deep passion for emphasizing the importance of pediatric vision services and access to care for underserved communities."
Dr. Amster joins SUNY Optometry after 16 years of teaching and conducting research, including participation in national multi-center studies such as PDIG (Pediatric Eye Disease Group) and CITT (Convergence Insufficiency Treatment Trial), at Nova Southeastern University (NSU) 's College of Optometry. She is both a fellow of the American Academy of Optometry and of the College of Optometrists in Vision Development. Amster completed her residency in pediatrics and binocular vision at NSU after graduating from the New England College of Optometry in 2001.
"It is a true privilege to lead the pediatrics division at SUNY Optometry, one of the most renowned patient care and academic institutions in the nation," said Dr. Amster. "Through pediatric eye care, optometrists help to improve and enhance children's vision so they may function and thrive academically, recreationally and socially. I look forward to working with patients and families to set them up for a lifetime of healthy vision – while also carrying on the College's mission of delivering quality and innovative care, empowering our students, and impacting the local community as well as the field of optometry."
The University Eye Center's new Center for Pediatric Eye Care will be a 5,000 sq. ft. center designed from the ground up to accommodate all pediatric patients, including eight exam rooms which are fully-equipped with state-of-the-art equipment and technology, an interactive child-friendly waiting area, a separate quiet waiting room designed with soothing sensory stimulation, and an optical shop designed just for children. The new Center was funded through the Our Vision for Children Campaign which included significant donations from Barbara Saltzman, chair of the Optometric Center of New York – the college's affiliated foundation; the Stavros Niarchos Foundation, one of the world's leading philanthropic organizations;  and other generous donors.
Before her appointment as Chief of Pediatric Service, Dr. Amster authored chapters in optometric textbooks, co-authored peer-reviewed papers in scientific journals, and delivered many presentations and public lectures. She also chaired NSU's Quality Assurance Committee, lectured at national meetings, and actively mentored students and residents during her NSU tenure.
All SUNY Optometry students will rotate through Dr. Amster's pediatric service division during their time at the college.
###
 About SUNY Optometry
Founded in 1971 and located in New York City, the State University of New York College of Optometry is a leader in education, research, and patient care, offering the Doctor of Optometry degree as well as MS and Ph.D. degrees in vision science. The College conducts a robust program of basic, translational and clinical research and has 65 affiliated clinical training sites. SUNY Optometry is regionally accredited by the Commission on Higher Education of the Middle States Association of Colleges and Secondary Schools; its four-year professional degree program and residency programs are accredited by the Accreditation Council on Optometric Education of the American Optometric Association. All classrooms, research facilities, and the University Eye Center, which is one of the largest optometric outpatient facilities in the nation, are located on 42nd Street between Fifth and Sixth Avenues in midtown Manhattan. To learn more about SUNY Optometry, visit www.sunyopt.edu.