NEW YORK CITY — Dr. Hadas Ben Eli, lecturer of optometry and vision science at Hadassah Academic College, presented on environmental and infectious exposures, immune biomarkers and genetic factors in dry eye syndrome, Sjorgen's syndrome and B-cell non-Hodgkin lymphoma during SUNY Optometry's Schnurmacher Institute for Vision Research colloquium on Wednesday, April 25.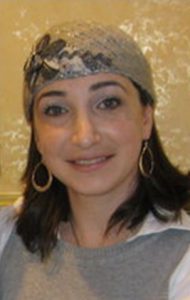 Dr. Ben Eli teaches courses on ocular pathology, epidemiology, statistics and clinical optometry. She is also head of the optometry service in the ophthalmology department of Hadassah Medical Center, where she takes biometry measures and calculations for cataract surgery candidates, vision tests for refractive surgery patients and refraction tests for patients with extensive range of ocular pathologies.
She received her B. Optom from Hadassah Academic College in optometry and vision science, her MSc from The Hebrew University of Jerusalem in neuroscience, and her PhD from The Hebrew University-Hadassah Braun School of Public Health and Community Medicine.
About the Schnurmacher Institute for Vision Research at SUNY Optometry
The Institute for Vision Research was founded in 1983 in response to the growing need for scientific knowledge about the visual system and methods of improving visual function. The Institute was renamed the Adolph and Ruth Schnurmacher Institute for Vision Research (SIVR) in 1984 to honor the Schnurmacher's generosity that made possible the establishment of an Institutional endowment. The scientific researchers associated with the Institute are engaged in a wide variety of vision research projects. The SIVR coordinates a colloquium series and supports collaborative clinical research, small clinical research projects and innovative vision science research.