NEW YORK — Dr. Louis Pasquale, site chair of ophthalmology at The Mount Sinai Hospital and Mount Sinai Queens and vice chair of translational ophthalmology research for the Mount Sinai Health System, presented on the role of nitric oxide signaling in glaucomatous neuro-degeneration during SUNY Optometry's Schnurmacher Institute for Vision Research colloquium on Friday, April 19.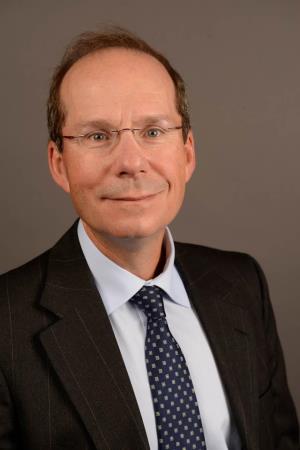 Dr. Pasquale's work highlights environmental risk factors for exfoliation syndrome, the most common form of secondary open-angle glaucoma, and the role nitric oxide signaling plays in the pathogenesis of primary open-angle glaucoma. He has also contributed to resolving the complex genetic architecture of primary open-angle glaucoma and joined Mount Sinai after spending 25 years at Massachusetts Eye and Ear Infirmary, which is a teaching hospital of Harvard Medical School.
Dr. Pasquale received his doctorate from the State University of New York at Stony Brook School of Medicine. He also completed an internship in internal medicine at Albert Einstein College of Medicine of Yeshiva University, a residency in ophthalmology at Temple University Hospital and a fellowship in ophthalmology and glaucoma at Wilmer Eye Institute.
About the Schnurmacher Institute for Vision Research at SUNY Optometry
The Institute for Vision Research was founded in 1983 in response to the growing need for scientific knowledge about the visual system and methods of improving visual function. The Institute was renamed the Adolph and Ruth Schnurmacher Institute for Vision Research (SIVR) in 1984 to honor the Schnurmacher's generosity that made possible the establishment of an Institutional endowment. The scientific researchers associated with the Institute are engaged in a wide variety of vision research projects. The SIVR coordinates a colloquium series and supports collaborative clinical research, small clinical research projects and innovative vision science research.