September 17, 2020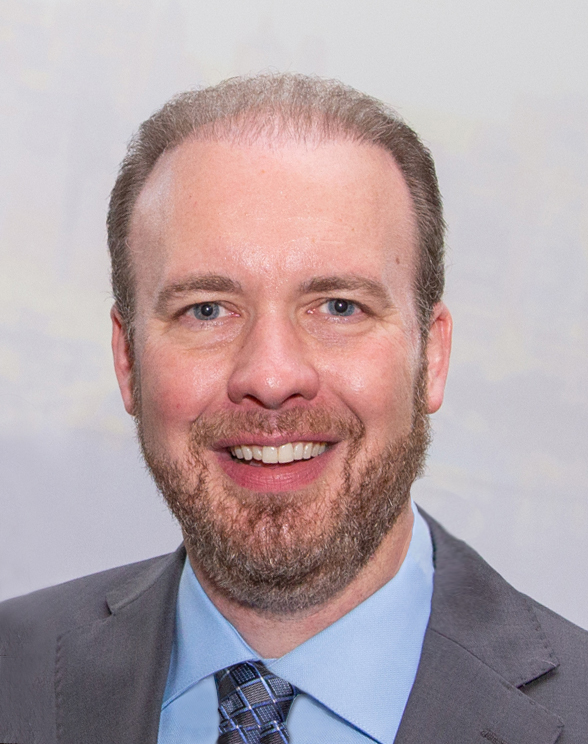 New York, NY—State University of New York (SUNY) College of Optometry Chief Medical Officer, Michael McGovern, OD, is among the latest optometric providers and educators to be featured in Jobson's Eyecare Hero Gallery. The recognition salutes those who have helped to navigate their communities through the COVID-19 pandemic.
"This has been an incredibly challenging time full of uncertainty," said McGovern. "It has required us to remain diligent at keeping up with the latest evidence-based guidance from federal and state authorities while remaining nimble to effectively apply this constantly-evolving guidance in ways that truly protect our entire College community."
A member of the SUNY Optometry class of '97, Dr. McGovern's leadership amid the pandemic has safeguarded the entire SUNY Optometry campus while ensuring patients still had access to urgent and emergency care at the College's University Eye Center. He is responsible for overseeing the launch of telehealth services, securing proper personal protective equipment (PPE), and implementing safety protocols for risk mitigation. He has served on state, and national committees focused on managing this health crisis.
"I am pleased to accept this recognition on behalf of all my colleagues on the College's COVID Emergency Response Team. They are a group of true professionals who have ensured every decision and action taken over the past six months is consistent with our single-most important goal – to safeguard the health and well-being of SUNY Optometry's students, employees, and patients," expressed McGovern.
Also nominated to Jobson's Eyecare Heroes is fellow SUNY Optometry graduate, Arlene Schwartz, OD, '89, who oversees a busy optometric practice in Forest Hills, New York. During the coronavirus quarantine, Dr. Schwartz ensured continuity of care for all her patients with ocular issues via telemedicine appointments and reopened her office with full safety compliance measures.
For more information about the SUNY College of Optometry and the University Eye Center, please visit www.sunyopt.edu.
###
About SUNY Optometry
Founded in 1971 and located in New York City, the State University of New York College of Optometry is a leader in education, research, and patient care, offering the Doctor of Optometry degree as well as MS and PhD degrees in vision science. The College conducts a robust program of basic, translational, and clinical research and has 65 affiliated clinical training sites as well as an on-site clinic, the University Eye Center. SUNY Optometry is regionally accredited by the Commission on Higher Education of the Middle States Association of Colleges and Secondary Schools; its four-year professional degree program and residency programs are accredited by the Accreditation Council on Optometric Education of the American Optometric Association. All classrooms, research facilities and the University Eye Center, which is one of the largest optometric outpatient facilities in the nation, are located on 42nd Street in midtown Manhattan. To learn more about SUNY Optometry, visit www.sunyopt.edu