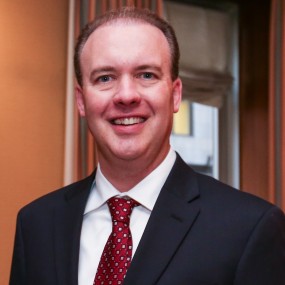 Alumnus, Dr. Michael McGovern, will step into the role of chief medical officer of the College's University Eye Center (UEC) on January 11, 2016.
In this newly developed position, Dr. McGovern will help the institution implement quality improvement efforts designed to encourage innovation, improve clinical performance and education, support research and maintain compliance and accreditation standards. Dr. McGovern is a fellow of the American Academy of Optometry and is board certified by the American Board of Certification in Medical Optometry. Since 1998, Dr. McGovern had been a member of the optometric staff at the Northport VA Medical Center where he was the residency program supervisor. In addition, he had a successful partnership in a private practice on Long Island. Dr. McGovern has served as a senior consultant for the Accreditation Council on Optometric Education, having also chaired several site visit teams.
Dr. McGovern has maintained a strong relationship with his alma mater since graduating in 1997. He has served on SUNY Optometry's Career Development Center Advisory Board and is a mentor in the Family of Mentor's program. In addition, he has given lectures and presentations at the College as well as across the nation.  Most recently, Dr. McGovern was recognized as the College's Alumni Association's 2015 Alumnus of the Year.
"Dr. McGovern's cumulative experience and skill set will be a significant asset to our institution," Ms. Liduvina Martinez-Gonzalez, the executive director of the University Eye Center said. "We're very excited about the ways in which he will help us enhance the work that we're doing, not only in patient care but in the other areas of our mission as well."
"I'm thrilled to be coming back home to SUNY Optometry," Dr. McGovern said. "This institution means a lot to me and I am looking forward to getting started in this new role and helping the University Eye Center continue to thrive and grow in the years to come."