NEW YORK — Dr. Riccardo Natoli, group leader of The Natoli Group at the Eccles Institute of Neuroscience at Australian National University (ANU), presented on how light exposure contributes to retinal degenerations during SUNY Optometry's Schnurmacher Institute for Vision Research colloquium on Friday, April 26.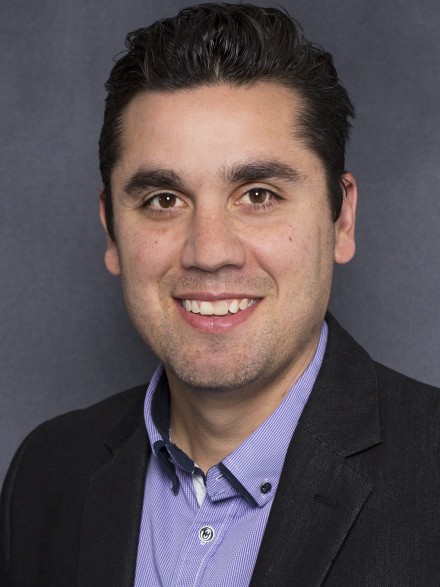 Dr. Natoli is interested in novel strategies that reduce the severity and progression of dry age-related macular degeneration. The Natoli Group aims to understand the factors that cause photoreceptors to die and identify novel ways to protect them from degeneration. His recent work focuses on the role of microRNA in the degenerating retina and examines their potential use as therapeutics. He has also developed a non-invasive treatment strategy to revolutionize the management of premature infants at risk of developing retinopathy of prematurity and increasing survivability.
Dr. Natoli received his doctorate from ANU's Research School of Biology.
About the Schnurmacher Institute for Vision Research at SUNY Optometry
The Institute for Vision Research was founded in 1983 in response to the growing need for scientific knowledge about the visual system and methods of improving visual function. The Institute was renamed the Adolph and Ruth Schnurmacher Institute for Vision Research (SIVR) in 1984 to honor the Schnurmacher's generosity that made possible the establishment of an Institutional endowment. The scientific researchers associated with the Institute are engaged in a wide variety of vision research projects. The SIVR coordinates a colloquium series and supports collaborative clinical research, small clinical research projects and innovative vision science research.