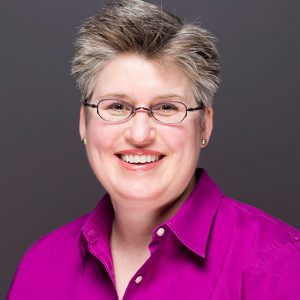 NEW YORK — Dr. Shirin Hassan, assistant professor at Indiana University Bloomington School of Optometry, presented on street-crossing decisions of subjects with low vision and other visual impairments during SUNY Optometry's Schnurmacher Institute for Vision Research colloquium on Tuesday, September 17.
Dr. Hassan stated the importance of assessing street-crossing decision-making performance in real-world conditions in order to provide the framework for developing objective, evidence-based recommendations for use by low-vision optometrists and health care professionals about when they should refer their patients for street-crossing decision training.
Hassan received her optometry, low-vision-specialist training and Ph.D. from Queensland University of Technology, Australia. She currently lectures about low vision to optometry students, consults in the IU School of Optometry Low Vision Rehabilitation Service and conducts low-vision research
About the Schnurmacher Institute for Vision Research at SUNY Optometry
The Institute for Vision Research was founded in 1983 in response to the growing need for scientific knowledge about the visual system and methods of improving visual function. The Institute was renamed the Adolph and Ruth Schnurmacher Institute for Vision Research (SIVR) in 1984 to honor the Schnurmacher's generosity that made possible the establishment of an Institutional endowment. The scientific researchers associated with the Institute are engaged in a wide variety of vision research projects. The SIVR coordinates a colloquium series and supports collaborative clinical research, small clinical research projects and innovative vision science research.