NEW YORK — Dr. Yale Cohen, professor of otorhinolaryngology and director of the Hearing Sciences Center at the Perelman School of Medicine at the University of Pennsylvania, presented on neural substrates for perception and decision-making in the auditory cortex during SUNY Optometry's Schnurmacher Institute for Vision Research colloquium on Friday, March 22.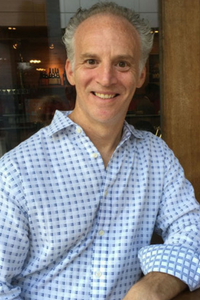 Dr. Cohen's research examines how the brain combines sensory, motor and cognitive cues to form internal computational models of the external world. Specifically, he focuses on understanding the representation of auditory information in the cortex, how auditory information is integrated with cognitive processes, such as attention, decision making, motor planning or memory, and how auditory and visual information is combined to form unified sensory percepts.
Dr. Cohen received his bachelor's degree in electrical engineering from the University of Michigan and his master's degree and doctorate in bioengineering from the University of Pennsylvania. He was also a post-doctoral research fellow at Stanford University and a senior research fellow at the California Institute of Technology.
About the Schnurmacher Institute for Vision Research at SUNY Optometry
The Institute for Vision Research was founded in 1983 in response to the growing need for scientific knowledge about the visual system and methods of improving visual function. The Institute was renamed the Adolph and Ruth Schnurmacher Institute for Vision Research (SIVR) in 1984 to honor the Schnurmacher's generosity that made possible the establishment of an Institutional endowment. The scientific researchers associated with the Institute are engaged in a wide variety of vision research projects. The SIVR coordinates a colloquium series and supports collaborative clinical research, small clinical research projects and innovative vision science research.