The optometric technician is approaching three decades at the University Eye Center.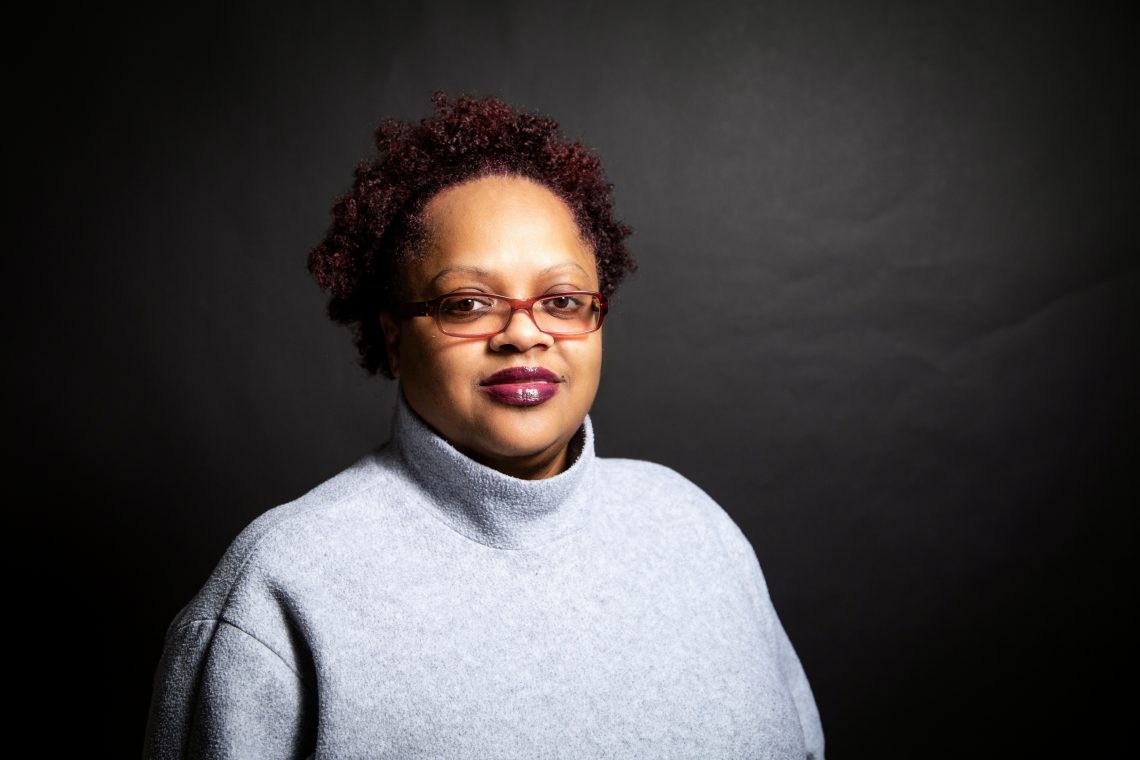 To hear Anita Barrington-King tell it, she is the definition of no nonsense: She comes into the office, she has a list of what to do and she gets it done.
To hear anyone else tell it—and plenty could, as Mrs. Barrington-King has been at the SUNY College of Optometry for nearly three decades—she is no nonsense when it comes to getting tasks completed, but she is also the spark that helps offices run more efficiently and positively. Not surprisingly, the optometric technician received the Staff Community Spirit, the Chancellor's Award for Excellence in Classified Service and the 25 Years of Service awards in recognition of her many contributions to the University Eye Center community.
While some may jockey for recognition and awards at work, they were not even on Mrs. Barrington-King's radar. "My manager called me aside—and I thought I'd done something wrong," she says about the moment she found out she won the Spirit Award. "I was really shocked. I come here to do what I need to do. If I hadn't gotten that award, that's fine. But since I did get it, I really appreciated it. Everyone was proud of and happy for me, too."
The secret to her success is simple: "I bring good vibes," says Mrs. Barrington-King. "I'm here more than I am at home, so I come in ready for the day, laughing and in a good mood."
In July, she will have been with the College for 28 years. Mrs. Barrington-King began as a floater, answering calls, making appointments and acting in a clerk capacity for various departments. Although she enjoyed performing administrative tasks, in 1994, she applied for a permanent position as an optometric technician. She is now responsible for contact lens ordering, billing issues and patient communication. "My task list is my main focus," she says. "I have to make sure the contacts are ordered and here in time for patients' appointments."
Making sure the patients have what they need—and feel well cared for—is the most fulfilling part of her job. "I'm not a communicator, to be honest, but I get some patients who are not patient. And I make sure I am here for them. Everyone has those days when they bring the outside into the inside, so I do what I can to provide the answers they need," says Mrs. Barrington-King, who also strives to have good relationships with the doctors and students who come through the office.
When the day is over, Ms. Barrington-King has a multi-tiered plan in place to recharge. On her commute from midtown Manhattan to Mt. Vernon in Westchester County, she unwinds with a book. That includes ignoring the telephone at home, watching basketball with her husband—she is hoping for a Golden State Warriors win in the NBA Finals—and weekends with her two-year-old grandson. And it is this, Mrs. Barrington-King's no nonsense approach to self-care, that allows her to care for those whom she encounters at the University Eye Center.
Media Contact: Amber E. Hopkins Tingle, 212.938.5607, amber@sunyopt.edu