The community outreach coordinator shares the work of the University Eye Center throughout New York City.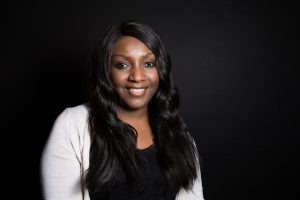 Many people leave work feeling exhausted. Not Clarissa Burroughs.
Her days at the University Eye Center (UEC) are a blur of outreach, phone calls, emails and seemingly endless communication to make the Center's cutting edge technology and skilled optometrists available to men, women and children across—and beyond—New York City.
When the community outreach coordinator for the UEC clocks out, she is exhilarated. The reason: She has spent hours improving lives. "Serving in the health field is an enormous task and one that I take very seriously," she says. "That is why following a day's work of community service, I can honestly say it is worth every ounce of energy that I put out tenfold."
The UEC has approximately 70,000 patient visits a year, making it one of the largest eye and vision care clinics in the United States. And because of Mrs. Burroughs' dedication, it now has a greater reach, meaning more people benefit from the research, teaching and patient care facility. "I bridge the gap to ensure the community is aware of the UEC's services, both in-house and through New York City," she says.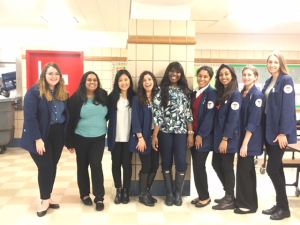 Her duties put her in contact with students, professors and the public. She coordinates health fairs, lobby events and external vision screenings for second-year students at the College. Outside organizations also host events at the UEC; many have come as a result of relationships formed by Mrs. Burroughs since she came to SUNY Optometry in 2016.
Prior to this position, Mrs. Burroughs spent two years working as a health program representative at an insurance company. She was, in a word, bored. "I have a hunger within me to really make a difference in the lives of others," she says about the decision to leave her last job. Having already spent 14 years as a senior public health advisor in the NYC Department of Health and Mental Hygiene, Mrs. Burroughs knew she wanted to return to the health field.
This position has fulfilled her in ways she did not expect. "I love what I do to reach the community and our patients with all types of vital information. And since our eyes are the windows to the world, what better way to spend [my days] except at the UEC, doing what I have a passion for by providing information to those in need?" she says.
As she approaches her second anniversary at SUNY Optometry, Mrs. Burroughs has many plans for building stronger, further reaching community relationships. That includes more partnerships with other organizations to collaborate on vision screenings.
And the way she sees it, the busier, the better.