The College's assistant chief of police believes it is important to go the extra mile.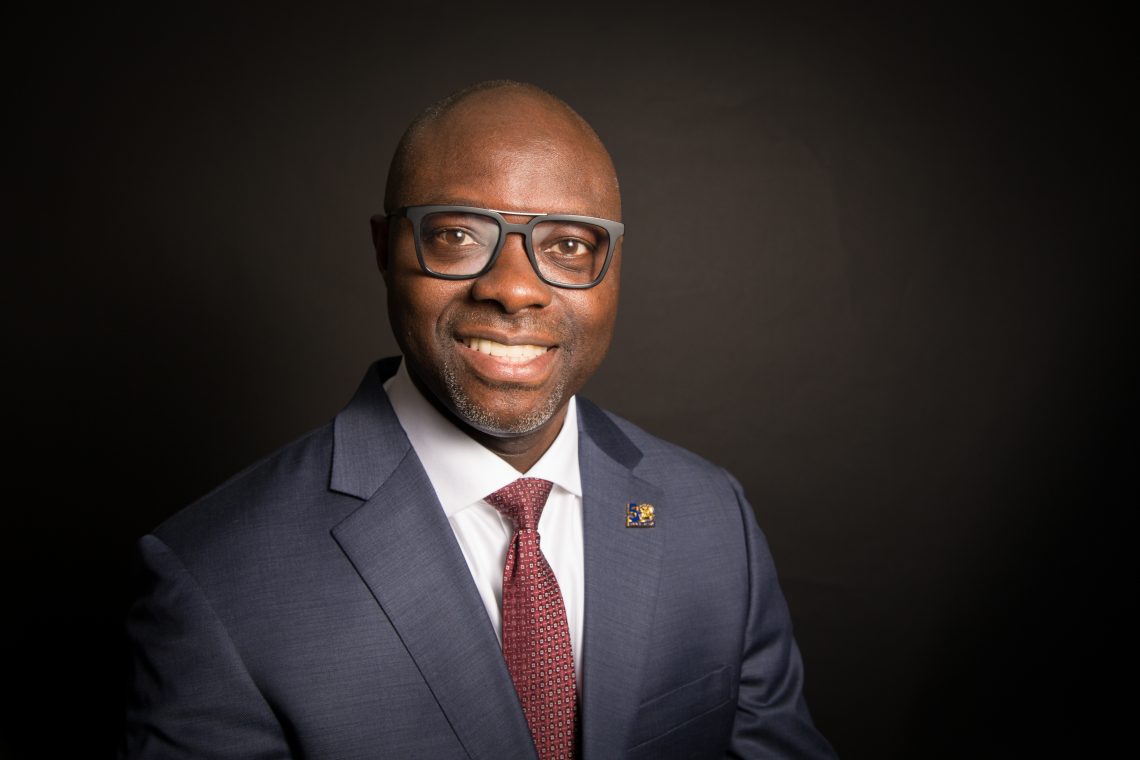 Dapo Adurogbola didn't know what he wanted to be as a kid, but he knew one thing: "Whatever I do must matter."
As assistant chief of police for SUNY Optometry, he makes good on that directive. He wanted a career in civil service, so he scouted the New York State civil service exam list and applied for several positions, including roles with Campus Public Safety, now University Police. "I scored high enough to have my pick of SUNY campuses and I chose SUNY Optometry because of its size and location," he says. "Being a small campus, population-wise, it is easier to interact with everyone."
Mr. Adurogbola began his career with the College in 1995, rose to the rank of lieutenant in 2000 and moved into his current position just four months later.
He wears many hats, from working on compliance and training efforts, to serving on the construction team and as emergency management coordinator. While there is no typical day for a police officer, Mr. Adurogbola says there are some things that drive him daily. "I look forward to my walk around the building to observe what is going on and interacting with members of the community," says the winner of the SUNY Optometry Community Spirit Award, SUNY Police Service Award and the SUNY Police Chiefs Association President's Award. "I also look forward to meeting with new students and employees during their orientation programs. Sharing my knowledge about the College makes me feel like I'm an ambassador!"
Mr. Adurogbola is proud to have played an active role in the growth and development of his department by upgrading its equipment and processes to digital platforms. He also takes pride in leading the SUNY's Got Your Back campaign for the College. "We successfully donated over 100 care packages through community-based agencies to survivors of domestic violence," he says.
When he's not keeping the College safe, Mr. Adurogbola watches sports, plays soccer and volunteers with his church's community outreach program. It is work that is in line with his personal and professional philosophy. "You will find your purpose and your reward when you impact people and help make their days easier," he says. "We are a service-oriented department and I am always preaching to go the extra mile with compassion and empathy. How we treat other people matters."
Media Contact: Amber E. Hopkins Tingle, 212.938.5607, amber@sunyopt.edu