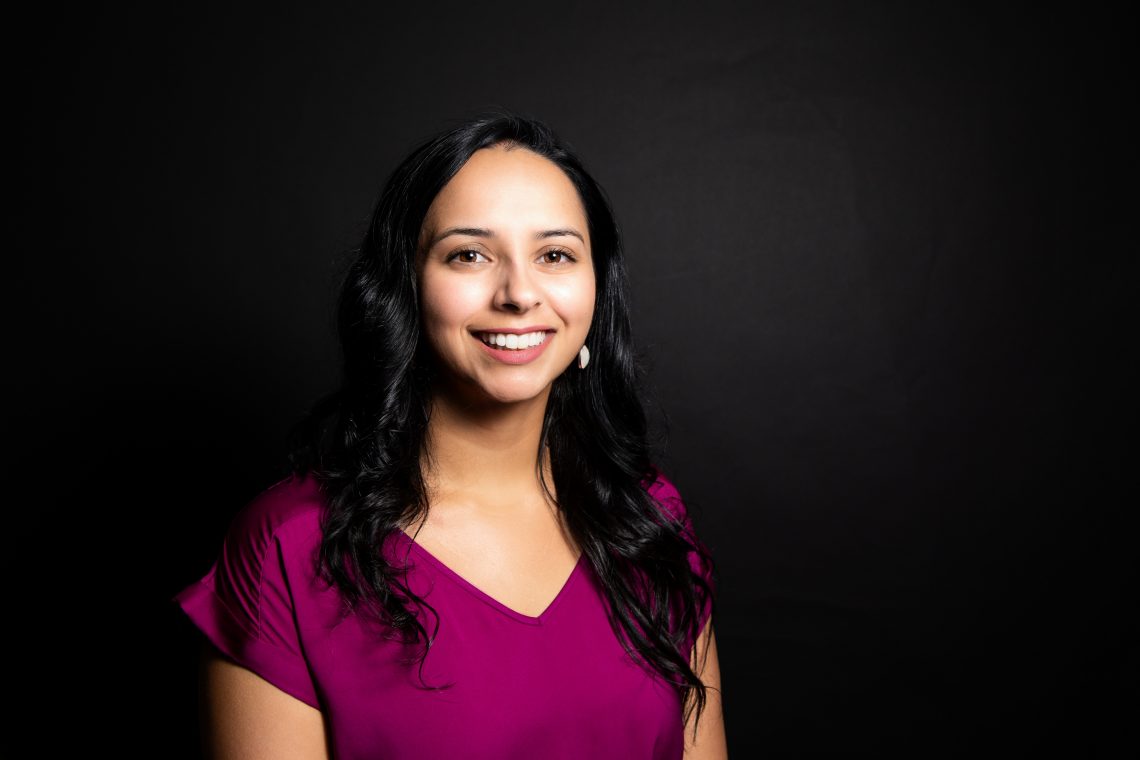 From staff to students to participants, there are a number of key players in every research study conducted at SUNY Optometry's Clinical Vision Research Center (CVRC).
One of those people is Monica Joao, clinical research coordinator, who is deeply invested in the institution staying at the forefront of optometric research. "Clinical research is the way to give patients the best care in the future, which is something I'm proud to be a part of," she says.
Mrs. Joao joined the staff of the University Eye Center (UEC) in 2015 as clinic manager in the contact lens and pediatric services. She moved to the CVRC in May 2018. "I have been interested in research since I was an undergraduate student, so when I heard there was an opening in the CVRC, I just went for it," she says. "I work with many of the same doctors, but the biggest difference in my day-to-day is that I have more interaction with patients, which I love."
She now plays an active role in various stages of the research process. "My typical day consists of recruiting potential subjects by reviewing their charts and conducting their pre-screenings, scheduling and preparing for their study visits, assisting the doctors during the visits and completing data entry of study results," says Mrs. Joao. She also prepares and submits regulatory documents to the institutional review board for upcoming studies, conducts clinical trial follow-up activities and assists with trial monitoring and auditing.
However, it is not all work for Mrs. Joao. She is quite the dancer and takes lessons at Dance With Me in midtown Manhattan, and she especially loves ballroom and Latin styles. "It's fun—and a great form of exercise," she says. When she is not two-stepping, she holds onto a lesson learned through her career in the eye care industry: "We should not take our vision for granted and if something doesn't feel right, go get it checked out. It's better to be safe than sorry."