Before the new assistant clinical professor knew she wanted to be an optometrist, she was positive that one day—somehow—she would work with children.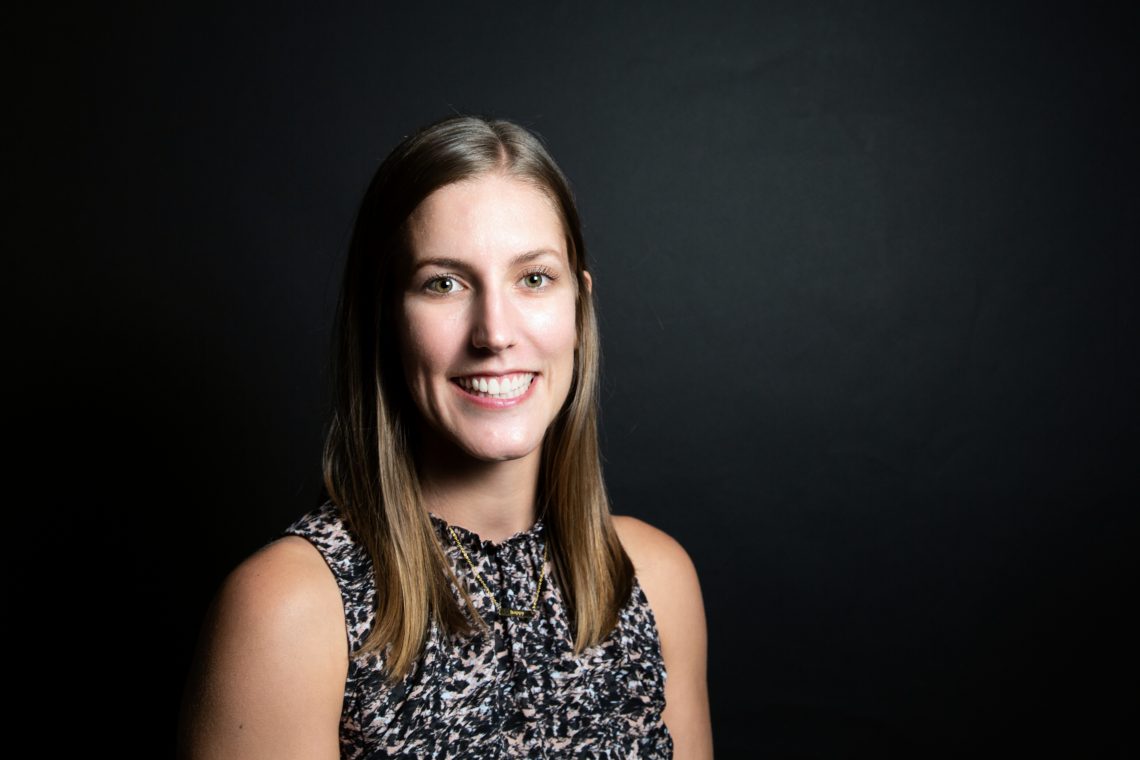 It was while Dr. Shelby Leach was an undergraduate student at Arizona State University, majoring in biological sciences, that optometry started to look like her career path. Upon graduation with her bachelor of science degree in 2013, she moved further west and entered the University of California Berkeley School of Optometry. While there, she interned throughout the Bay Area and was exposed to pediatric optometry as a clinical focus. "The doctors in the pediatrics department were some of the most kind and easygoing people I had the pleasure to work with," she says. "I knew that I would be honored if I could work alongside them and make a difference in the lives of children."
After receiving her doctorate in optometry in 2017, Dr. Leach began a year-long pediatrics and primary care residency at Berkeley with a clinical emphasis on treatment for special needs populations and contact lenses for infant aphakia. She worked with pint-sized patients and knew she had made the right decision. "The most fulfilling things about working with children are the long-term impact you can make on their lives, the innocence they have when they sit down in your chair, and the feeling of satisfaction you can see on their faces when you tell them they've done a great job during the exam," she says.
It is important to Dr. Leach to encourage other optometrists to discover the joy of treating children. Part of her decision to teach was based on knowing that for all of her education, the most important thing she learned was the necessity of having good role models and mentors. "So much of my technique in clinic comes from someone that I've looked up to," she says. "Now that I get to call these mentors my colleagues, I realize that I can create a huge impact on the careers of my students."
At SUNY Optometry, where Dr. Leach has been on faculty since July 2018, she supervises third- and fourth-year students in the pediatric, children with special needs and infant vision clinics. She also performs direct care exams at an elementary school and a special needs preschool. And her teaching style—"hands-off, but with enough guidance to lead them in the right direction"—is intended both to encourage independence and to let her students know that she is a trusted source of information should they need it. "As my future colleagues, I want students to be comfortable enough with me to own up to their mistakes while guiding them to the proper answer."
Media Contact: Amber E. Hopkins Tingle, 212.938.5607, amber@sunyopt.edu