The director of new technologies and director of clinical externships keeps the College on the leading edge of innovation.
SUNY Optometry has both frustration and a desire to make a significant professional impact for the presence of Dr. Thomas A. Wong, director of new technologies and director of clinical externships.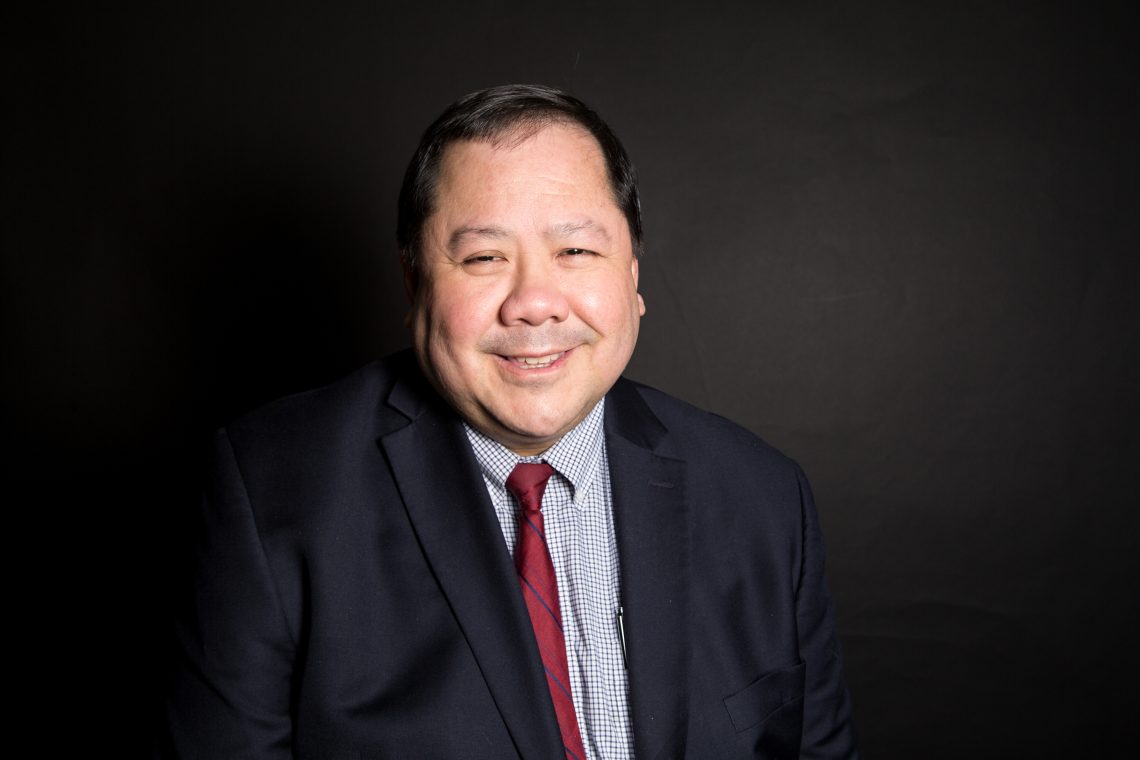 A 1989 alumnus, he returned after more than 20 years in practice with several private operations and Kaiser Permanente Mid-Atlantic States. "I was disturbed by the heavy emphasis on productivity and the lack of concern for quality of care and for decreasing health care disparities in our diverse communities," Dr. Wong explains of his 2011 career change. "I made the decision that it was the right time for me to use my wide range of experiences to help optometry students."
Dr. Wong started as adult and pediatrics primary care chief at the College's University Eye Center. But it's his current, newly-created, technology-driven role that harkens back to the very things that drew him to the field. "I first became interested in optometry after studying Hermann von Helmholtz's trichromatic theory of color vision, and his sensory-physiological theories," he says. "I remain drawn to the field by the ability to utilize innovative technologies to improve patient outcomes."
As director of new technologies, Dr. Wong evaluates all new, innovative technologies brought into SUNY Optometry. He has developed a grading system that looks at all aspects of new technologies, including cost, education and software maintenance. The role also keeps him busy educating students, residents and faculty on the use of new technologies, from integrated wavefront aberrometry to automated refracting lanes. He has written several articles on these subjects, including the move from linear to digital thinking that is necessary to utilize new digital technologies most effectively.
It's exciting work, and no technology holds his interest right now quite like integrated wavefront aberrometry. "Many in the optometric profession have complained that we have lost our position as the leaders in refraction with all of our interest and involvement in ocular disease. New clinical applications of wavefront aberrometry allow us to make significant improvements in how we refract our patients—if optometry seizes these opportunities," says the Washington, D.C.-native.
The other half of his job involves managing the College's externship program, a role Dr. Wong has transitioned into over the last year under the wing of Dr. Patricia Modica. "SUNY Optometry graduates are part of a global health care team. In order for students to be prepared for life's challenges, they need to experience a broad, comprehensive array of externship experiences," Dr. Wong explains. "I hope to use my expertise in new technologies and medical ethics, as well as my international network to further develop the program."