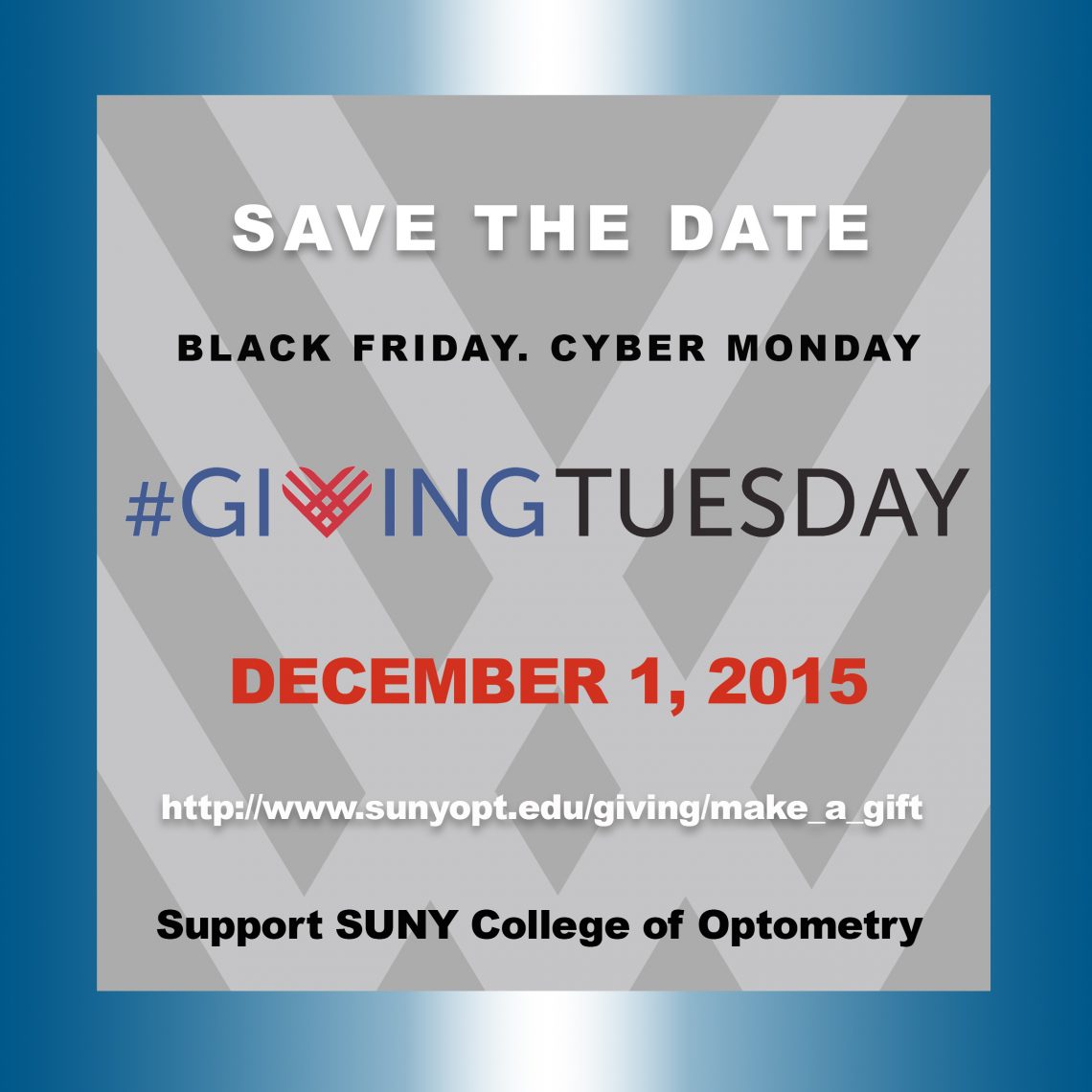 Giving Tuesday is a global day dedicated to giving back. On Tuesday, December 1, 2015, charities, families, businesses, community centers, students and alumni around the world will come together for one common purpose: to celebrate generosity and to give. This day will also be the kick-off of the College's Year-End Giving Drive.
Among the many ways to recognize Giving Tuesday, we would like to suggest a gift or pledge to the Optometric Center of New York — the College's foundation, or to the Alumni Association. A gift in any amount will help encourage and promote the things we strive to achieve at SUNY Optometry every day: superior patient care, education and research.
In this giving season, and in honor of this special day, please take a moment to reflect on the critical services and support provided to the New Yorkers who depend on us: for eye and vision care; for the training of compassionate optometrists; and for the scientific discoveries that contribute to knowledge in the field.
Your gift or pledge may be directed to a specific project or "where it is needed most."  Click here to give now
Gifts may also be made via check (made out to OCNY or Alumni Association) and mailed to: 33 West 42nd Street, New York, NY 10036. Thank you for making a difference!
Remember, making a gift by December 31, 2015 is a great way to receive a year-end tax-deduction.