The 42nd Commencement of the SUNY College of Optometry will take place at the Roosevelt Hotel in Manhattan on Thursday, May 26

---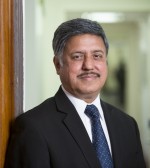 Dr. Ramanathan Raju will give the commencement address. Dr. Raju is the president and chief executive officer of the New York City Health and Hospitals Corporation (HHC), the largest municipal healthcare system in the nation. Dr. Raju was appointed by New York City Mayor Bill de Blasio to lead HHC in 2014.  He previously served as the chief executive officer for the Cook County Health and Hospitals System in Chicago, the third largest public health system in the nation.
Dr. Raju attended Madras Medical College to earn his diploma and his Master of Surgery degree.  He was elected a Fellow of the Royal College of Surgeons in England.  He is also a physician executive, having earned an MBA from the University of Tennessee and CPE form the American College of Physician Executives. Dr. Raju has received numerous national honors, including Business Leader of Color by Chicago United in 2013.  He was also named one of the "Top 25 Minority Executives in Healthcare" two times in a row and one of the "50 most influential Physician Executives in Healthcare."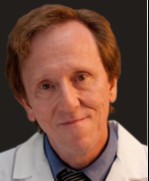 Dr. Scott Richter will receive the Presidential Medallion. This award is designed to honor an outstanding member of the faculty who has spent the majority of his or her career at the College and who has made significant contributions to its legacy. Dr. Richter was a member of SUNY Optometry's first graduating class in 1975. He then spent 40 years as a member of the College's faculty, retiring last fall. In 2009, Dr. Richter received the SUNY Chancellor's Award for Excellence in Teaching. In 2007, the New York State Optometric Association presented him with its Distinguished Achievement Award. Dr. Richter was the SUNY Optometry Alumni Association's Alumnus of the Year in 2006.
Throughout his distinguished career, Dr. Richter has exemplified himself with the care that he provided to his patients as well as the meticulous approach he has take toward teaching his students. He has given dozens of lectures and poster presentations and published numerous papers. Much of his work has focused in the area of ocular disease.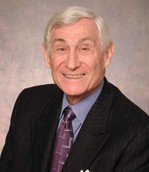 Mr. Harold Wilshinsky will receive the Benjamin Franklin Society Award. Mr. Wilshinsky is a long-time trustee of the Optometric Center of New York, SUNY Optometry's affiliated foundation. His leadership helped establish the OCNY's Trusts and Estates Committee which has helped to forge new and productive relationships. He has also established an endowed scholarship at the College.
In addition to his work with the OCNY and SUNY Optometry, Mr. Wilshinsky serves on the board of the Auschwitz Jewish Center Foundation and serves on the Planned Giving Committee of the Baruch College Fund. He is also a trustee of the Sutton Place Synagogue in New York City and of the Washington Institute for Near East policy in Washington, D.C.
Mr. Wilshinsky is a graduate of New York City's Baruch College with a Bachelor of Business Administration (BBA) degree and holds a Master of Science in Financial Services from the American College. His credentials include Chartered Life Underwriter (CLU) and Chartered Financial Consultant (ChFC) designations. He has worked in the insurance industry for more than five decades and has been recognized with numerous awards, including the prestigious Julian Myrick Award from the New York City Association of Insurance and Financial Professionals.