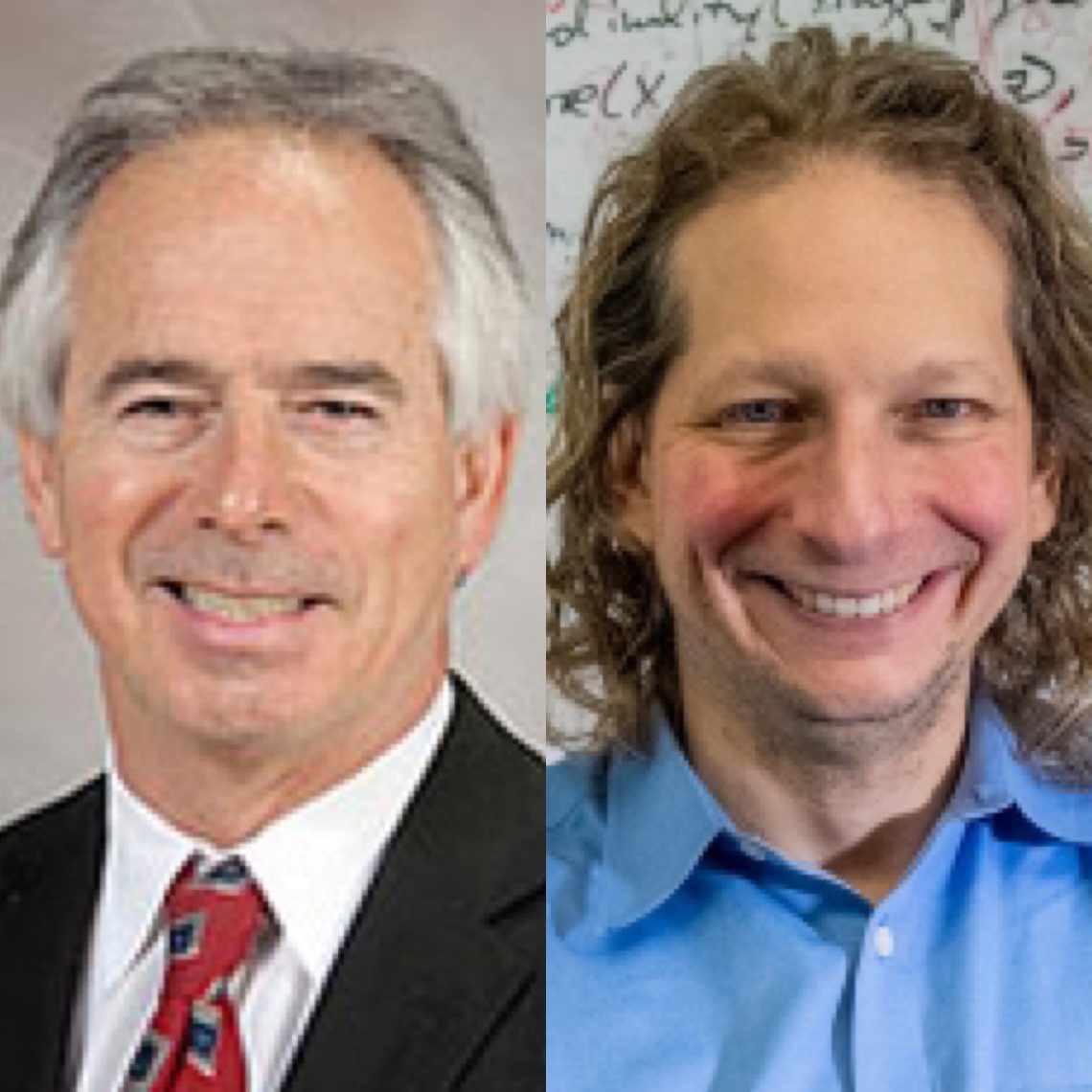 NEW YORK, May 14, 2019  — Dr. Stephen Massey, professor of ophthalmology and visual sciences at the McGovern Medical School of The University of Texas Health Science Center at Houston, and Dr. Josh Tenenbaum, professor of brain and cognitive sciences at the Massachusetts Institute of Technology, were the keynote speakers during SUNY Optometry's VisioNYC, a meeting for vision scientists in greater New York, on May 13.
Dr. Massey, whose research focuses on the neuronal circuitry of the retina, presented on photoreceptors, both rods and cones, which make synaptic connections with second order neurons in the outer plexiform layer (OPL). By confocal microscopy, his team has examined the distribution of Cx36 in the OPL, and from serial blockface EM, they have reconstructed photoreceptor contacts and measured the contribution of rod/cone coupling by recording from ganglion cells, the output neurons from the retina.
Dr. Tenenbaum's talk addressed his lab's recent work modeling "common-sense scene understanding", or the human ability to see the world not simply in terms of patterns in pixels (or photoreceptors), but in terms of a basic understanding of physical objects and substances, intentional agents and their causal interactions. He described both models and experimental tests using psychophysics, fMRI and physiology and introduced the technical concepts of probabilistic programs, which together with tools from neural networks and video game engines, allow researchers to build more human-like computer vision systems.
About SUNY Optometry
Founded in 1971 and located in New York City, the State University of New York College of Optometry is a leader in education, research and patient care, offering the Doctor of Optometry degree as well as MS and PhD degrees in vision science. The College conducts a robust program of basic, translational and clinical research and has 65 affiliated clinical training sites. SUNY Optometry is regionally accredited by the Commission on Higher Education of the Middle States Association of Colleges and Secondary Schools; its four-year professional degree program and residency programs are accredited by the Accreditation Council on Optometric Education of the American Optometric Association. All classrooms, research facilities and the University Eye Center, which is one of the largest optometric outpatient facilities in the nation, are located on 42nd Street between Fifth and Sixth Avenues in midtown Manhattan.
Media Contact: Amber E. Hopkins Tingle, 212.938.5607, amber@sunyopt.edu