The Optometric Center of New York trustee explains why it is imperative to keep the legacy of Ruth and Adolph Schnurmacher alive.
Dennis P. Gehr is a true New Yorker – born in Manhattan, raised in the Bronx and currently lives in Pound Ridge, New York, in Westchester County. He was also in the first graduating class at Hunter College, now Lehman College, as it became part of the newly formed City University of New York (CUNY) system.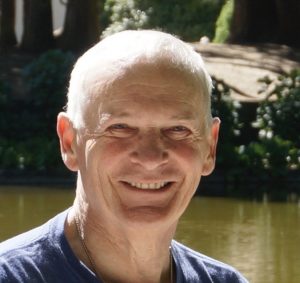 A family connection that brought him to the board of the Optometric Center of New York (OCNY), SUNY Optometry's affiliated foundation, in 2003. "My wife's parent's closest friends were Ruth and Adolph Schnurmacher. She always considered the Schnurmachers to be family," he says. "Uncle A was a trustee from early on in the history of OCNY and gave generously to the College. When he passed, the then-president of the College, Dr. Norman Haffner, wanted to retain that Schnurmacher relationship. With no immediate family, I was pleased to join as a trustee."
Mr. Gehr takes the work of honoring the family's 1983 gift of $1.5 million, which resulted in the creation of the Schnurmacher Institute for Vision Research, very seriously. "It's an honor to help support a premier organization that combines education and research and provides a critical medical service to the community, regardless of economic circumstances," he says.
In 2012, he and his wife Lesley strengthened that relationship when they founded the merit-based Dennis and Lesley Gehr Scholarship, awarded to one entering student each year who graduated from one of his beloved CUNY colleges.
Retired now, Mr. Gehr enjoyed a successful career in marketing research consulting, holding corporate positions at Bohack Supermarkets, Thomas J. Lipton, Atlantic Refining Company and General Foods. He went on to found Dennis and Company in 1976, and served as president until he sold the company in 1999. He was the majority partner for The Consumer Center of Mid-Florida from 1994 through 2016.
Mr. Gehr draws on his background for his duties on the OCNY board. "The essence of marketing research is to listen to the opinions of others and bring a disciplined analytic approach to understand the underlying themes that they are expressing," he says. "I bring those experiences combined with decades of managing a business to my deliberations on decisions that come before our board."
When he is not advocating in support of the College, Mr. Gehr enjoys traveling with his wife. Most of their family, which includes five children and ten grandchildren, lives in England and Israel. He also loves to bake, which is a passion he developed as a child. "When I was in junior high, there were presentations on various trades, and one of them was on bread baking. For some reason, that career choice struck my fancy," he says, adding that he likes to experiment with breads from various countries. His favorites are those that take him back to childhood growing up in the city, including challah, bagels, deli rye and bialys.