She has built a career dedicated to empowering families and fostering good communication.
Lee Miller, Esq. credits one lesson above all others for her professional success: Learn how to listen carefully and respectfully.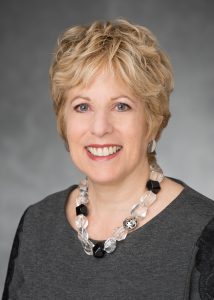 It is this maxim—the ability to effectively hear what others are attempting to communicate—that led to her becoming an industry leader in multi-generational wealth and legacy planning, trust administration and philanthropy. And it is also the lesson that resulted in Ms. Miller joining the Board of Trustees of the Optometric Center of New York (OCNY), SUNY College of Optometry's allied and endowing foundation.
"Board President Barbara Saltzman invited me to the annual Eyes on New York Gala and my firm, the Glenmede Trust Company, has taken a table for several years," she says. "Barbara's commitment and conviction about the important work of the College inspired me to become involved."
Ms. Miller joined the OCNY Board of Trustees in November 2017, with the intention of making a positive impact on fundraising and awareness. And while she is just months into her tenure, the College's core values have long impressed her. "The work of the College is important to me because I have seen the positive impact it has, especially for children," says Ms. Miller. "The pediatric campaign has captured my heart."
Working to improve others' lives is a key component in Ms. Miller's life beyond the College. With a B.A from the University of Pennsylvania and a law degree from Emory University School of Law, Ms. Miller opened Glenmede's New York office in 2009 and became regional director in 2016. There, she is a senior relationship manager working with multi-generation families on wealth planning, family wealth education and complex trusts. "I would hope that my legacy will be that I have helped others to engage with their families and to identify and accomplish their objectives," she says. In 2015, Private Asset Management named Ms. Miller one of the 50 Most Influential Women in Private Wealth.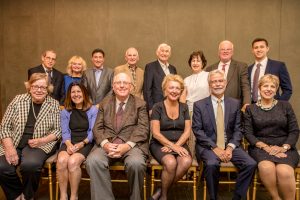 Along with her work on the OCNY board, Ms. Miller is a member of the Board of Trustees of Emory University and a trustee of the Preservation League of New York State. In addition, one of her most long-standing commitments—35 years and counting—is as a docent at the Metropolitan Museum of Art. "I had a minor in art history in college and have been visiting museums and historical sites since I was 6 years old," says Ms. Miller, who considers the Met a "natural home" for herself. She began volunteering there upon returning to New York after law school and now gives public guided tours in the American Wing and the Galleries of Islamic Art.
Her varied commitments attest to the fact that Ms. Miller has not only prioritized listening to others—she also excels at hearing her own voice as it guides her to the best ways to share her time, skills and dedication.