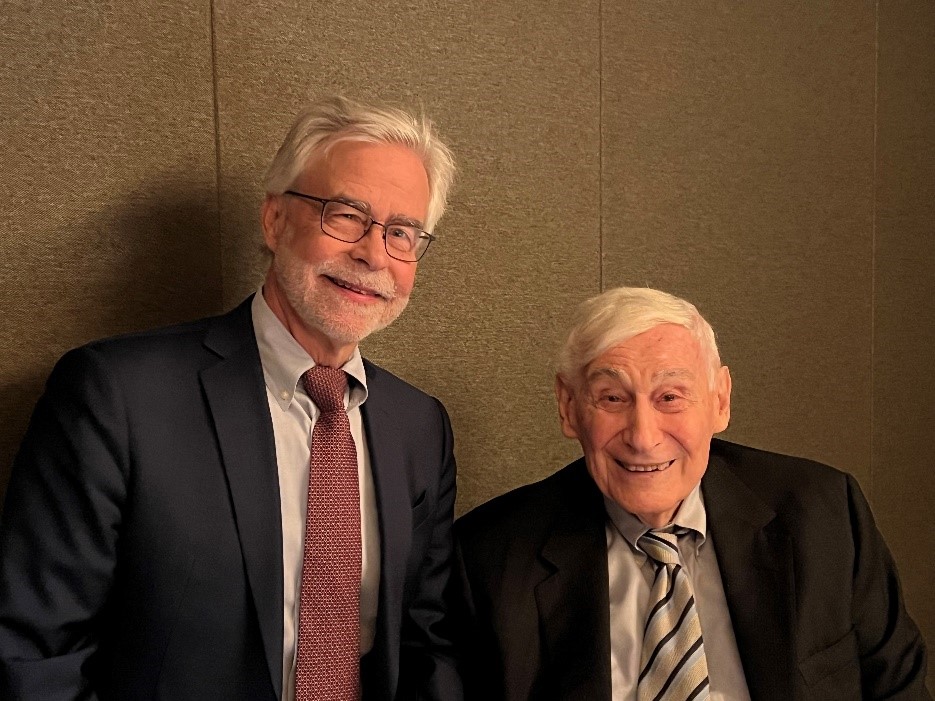 "The College of Optometry was always in a class of its own."
This was among the opening remarks on March 8, 2023, given by Mr. Harold "Hal" Wilshinsky in response to being named Trustee Emeritus to the Optometric Center of New York's (OCNY) Board of Trustees. With this honor he joins a special cadre of individuals who have been honored with the highest rank for an OCNY Board Member.
Surrounded by his three children, extended family members, and several grandchildren, Mr. Wilshinsky was recognized at a dinner to celebrate his dedication and many achievements while serving on the board. "It was a fortunate day when I was invited by a client to attend an OCNY meeting," he noted. "I was fascinated with the depth of the organization's role in our community. I was hooked."
Nominated to the OCNY Board in 2006, Mr. Wilshinsky drew upon his years of expertise in estate and financial planning to quickly become a vocal supporter of the board and its efforts. He would go on to create and champion the Professional Advisors Committee. It was the educational aspect of the College and OCNY that also caught his attention. "My mother was always a staunch advocate for education. Therefore, education means a great deal to me, but this is only one of the many reasons OCNY is so near and dear to my heart." He and his wife, Sheila, were constantly seen attending key OCNY events like the annual Eyes on New York gala. The couple would go on to establish an endowed scholarship aptly named The Harold and Sheila Wilshinsky Scholarship.
Mr. Wilshinsky's generosity and welcoming spirit were celebrated with remarks from both Dr. David A. Heath, SUNY College of Optometry President, and Dr. Richard Soden, Board President for the OCNY at Wednesday evening's gathering. A graduate of New York City's Baruch College and American College, Mr. Wilshinsky has served on several boards in a career that spanned over five decades. He takes greatest professional pride for his role as president of the New York State Association of Insurance and Financial Professionals.
While still looking forward to a fulfilling role on the board, Mr. Wilshinksy thanked his family, friends, and colleagues. "It has truly been an honor to be able to play a part in OCNY's success." He went on to add, "It is a blessing that right here in our own backyard, an organization such as the College of Optometry and its University Eye Center under the leadership of President David Heath, is moving mountains to improve the lives of so many."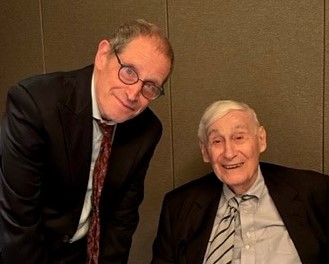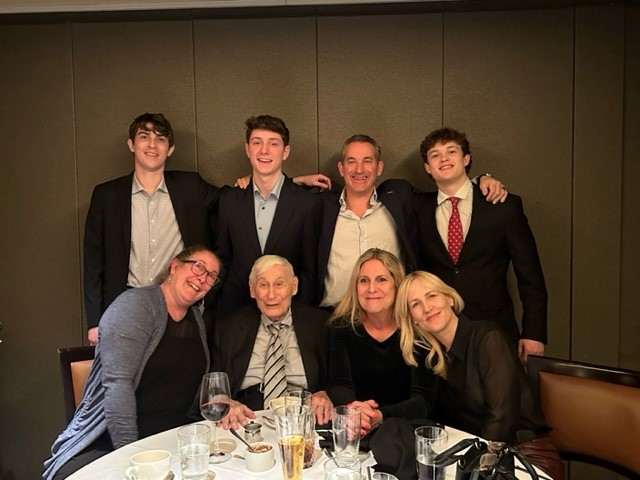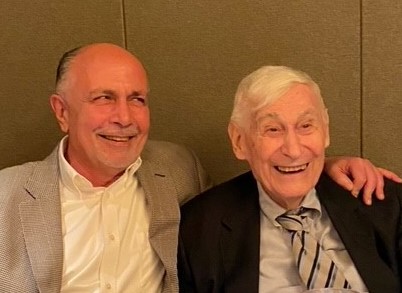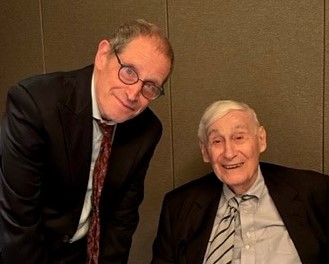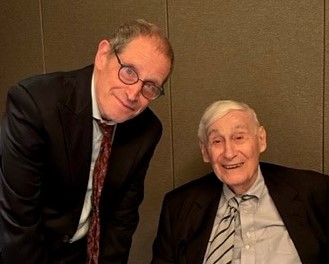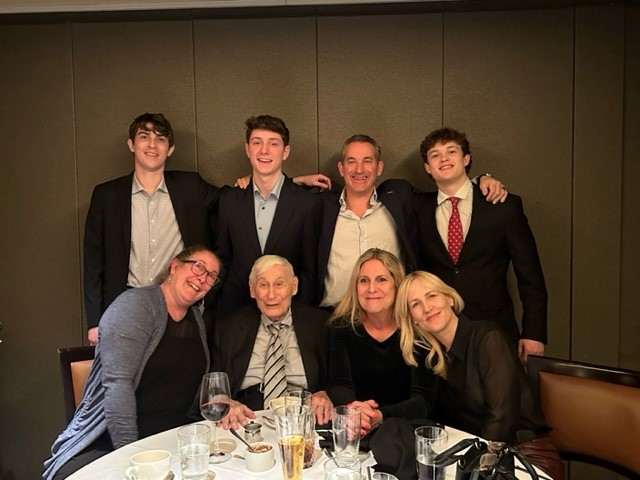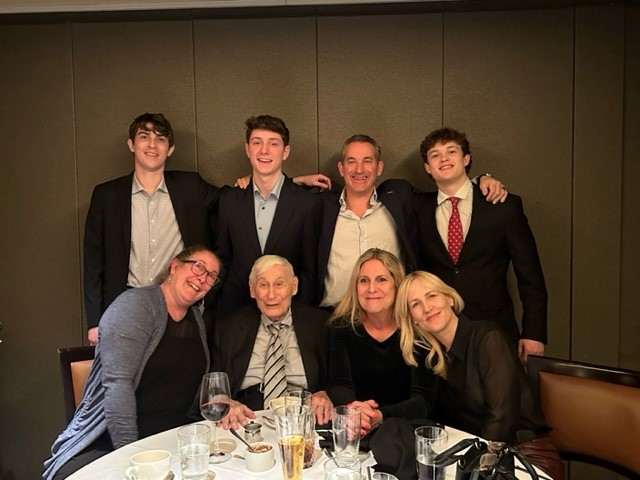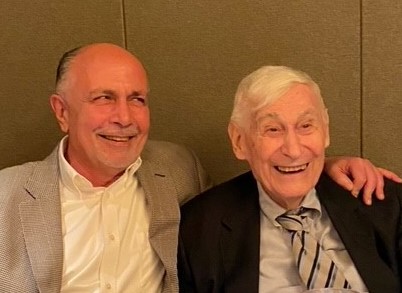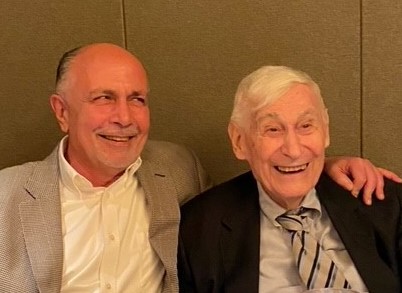 Dr. Soden and Mr. Wilshinsky
Mr. Wilshinsky certificate
Mr. Wilshinsky with granchildren
Mr. Wilshinsky and Charlie Cangro