Remarks reflect on progress made in the last decade and the emerging future of eye care
View Video | Read Annual Report | State of the College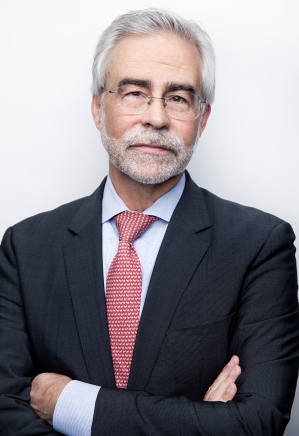 NEW YORK, NY (February 14, 2020) – Dr. David A. Heath, president of SUNY College of Optometry delivered his 2020 State of the College address to the College community yesterday, highlighting the past year's accomplishments and opportunities now facing the institution.
Dr. Health also discussed the Framework for the Future project, through which the College will endeavor to move beyond the usual 5-year strategic planning process and look forward toward the next 10 to 20 years as the College approaches its 50th Anniversary in 2021.
Some of the College's top accomplishments for the past year include recognition and advancement of our diversity initiatives, Dr. Bloomfield's licensing agreement with Connexin to advance glaucoma treatment, and retaining our position as a leading college among all the schools of optometry in the country.
SUNY College of Optometry remains dedicated to impacting eye and vision care in the local community and around the world:
One out of every two optometrists in New York State is a SUNY Optometry alum;
More than 240,000 patient encounters occur each year through the University Eye Center and our clinical affiliates;
Our faculty and students bring eye care and vision education to a variety of places across the globe such as China, South Africa, New Zealand, Nigeria, France, Haiti, and Australia.
The annual presentation also detailed progress on the facilities master plan developed in 2010 and shared recent efforts to re-examine the long term ability of the college to expand its educational, research and patient care programs.
The State of the College address slides and 2019 Annual Report are available on our website at https://sunyopt.edu/about/a-message-from-the-president
###
About SUNY Optometry
Founded in 1971 and located in New York City, the State University of New York College of Optometry is a leader in education, research, and patient care, offering the Doctor of Optometry degree as well as MS and PhD degrees in vision science. The College conducts a robust program of basic, translational and clinical research and has 65 affiliated clinical training sites as well as an on-site clinic, the University Eye Center. SUNY Optometry is regionally accredited by the Commission on Higher Education of the Middle States Association of Colleges and Secondary Schools; its four-year professional degree program and residency programs are accredited by the Accreditation Council on Optometric Education of the American Optometric Association. All classrooms, research facilities and the University Eye Center, which is one of the largest optometric outpatient facilities in the nation, are located on 42nd Street in midtown Manhattan. To learn more about SUNY Optometry, visit www.suny.edu.
SUNY Optometry Contact: communications@sunyopt.edu | 212-938-5600