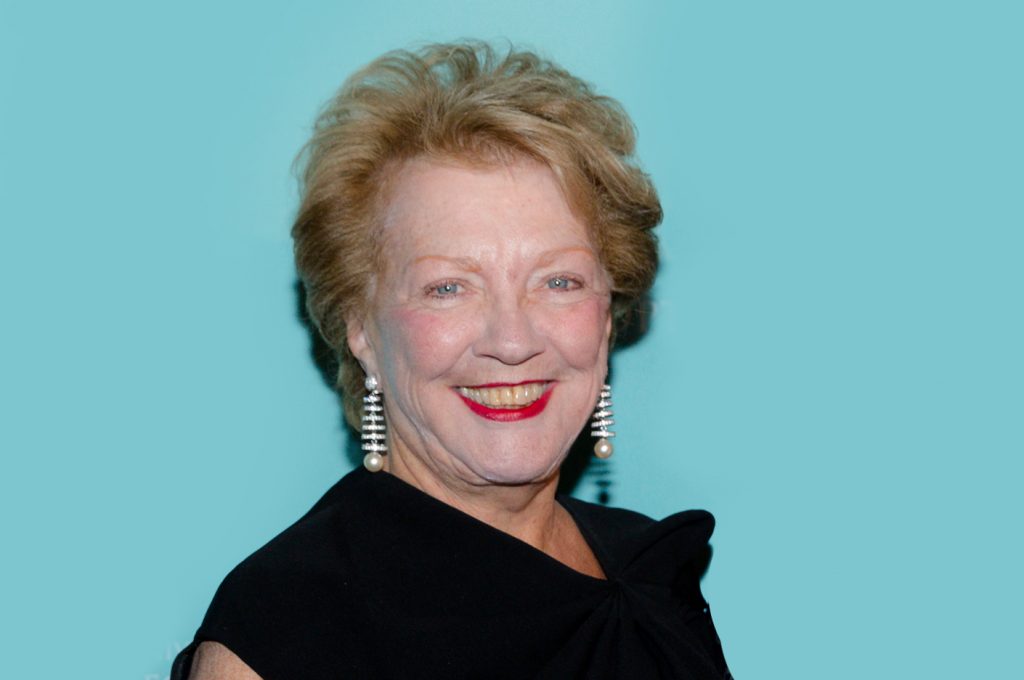 It is with great sadness that SUNY College of Optometry and the Optometric Center of New York (OCNY) shares the passing of Barbara Saltzman, president of the OCNY board of trustees. She died on Friday, January 31 after a short battle with cancer.
Barbara devoted her entire career to the health care industry as well as the majority of her retirement. She had a passion for vision-related causes, serving on several nonprofit boards including the Optometric Center of New York, the affiliated foundation for SUNY College of Optometry. Barbara joined the OCNY in 2009 and became president of the board in 2015.
"Over the past 10 years, I had the good fortune to spend significant time with Barbara and greatly admired her commitment to the Optometric Center of New York and the College. She was generous, passionate, and a great advocate for the work that we do in eye and vision care. Barbara will be deeply missed by her friends on the board and at the College," said SUNY College of Optometry president, Dr. David A. Heath.
During her tenure, the OCNY successfully conducted the Our Vision for Children Campaign, established a greater number of scholarships for students, and increased support among board members. She set the example for others by giving one of the largest gifts in the OCNY's history for the new Center for Pediatric Eye Care, which will be named in her honor. Barbara was a dedicated and generous philanthropist who motivated those around her to care deeply about providing eye care to underserved individuals, and took a personal interest in nurturing young women with leadership potential.
"I only had a short time to get to know Barbara, but from the moment we met we knew that we would be friends and partners in advancing the OCNY mission. In addition to her indefatigable efforts to advance high quality vision care for all New Yorkers, Barbara loved to mentor up-and-coming young women sharing stories from meeting the students who received her scholarship," said Dawn Rigney, executive director for the Optometric Center of New York. "We are eternally grateful for Barbara's leadership and support; she will continue to be a strong presence in the work we do. Our thoughts are with her family during this time."
In lieu of flowers, Barbara and her family kindly requested donations be made to the Optometric Center of New York. Please click here.
###
Previously written articles featuring Barbara Saltzman:
Meet the Board: Barbara Saltzman
SUNY College of Optometry to Name New State-of-the-Art Center for Pediatric Eye Care