From political advocacy to research, the OD/MS candidate aims to carry on the legacy of those who came before her.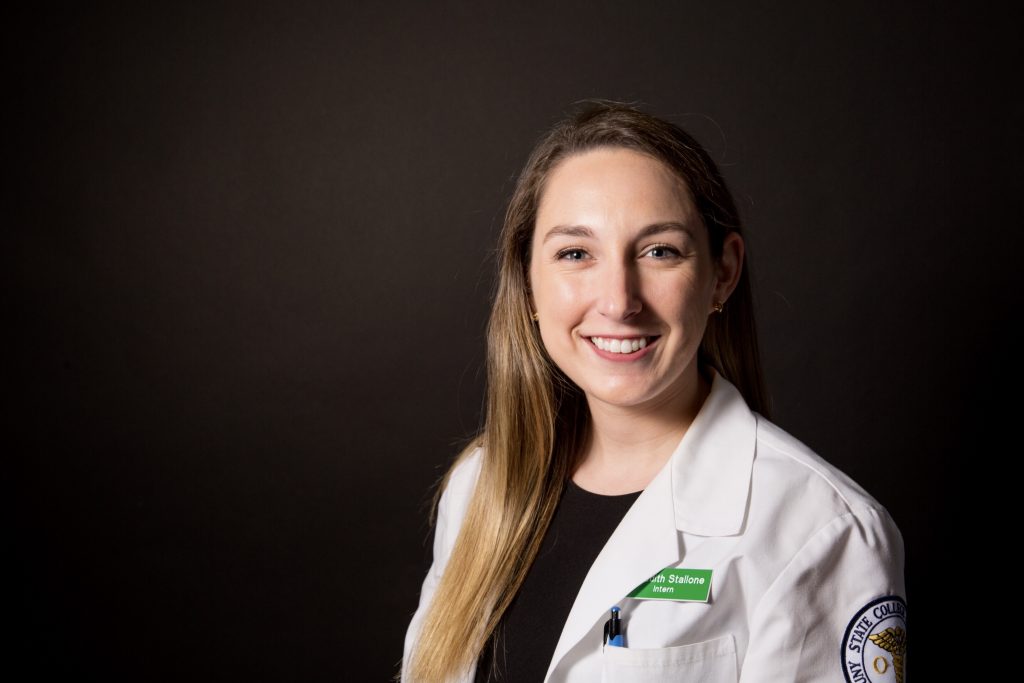 Meredith Stallone's academic career has been filled with many triumphs, from her induction into Beta Sigma Kappa Honor Society to winning the Adolph and Ruth Schnurmacher Foundation and Charles and Mildred Schnurmacher Foundation Merit Scholarship for being at the top of her class. But it was her first day of working in the clinic that stands out as her proudest moment.
"Towards the end of second year, my mom came to school to sit as my first patient in clinic. That felt like a proud moment for both of us," says the dual Doctor of Optometry and Master of Vision Science candidate. "It was exciting to finally put into action everything I had worked hard to learn in the classroom and it was a way to honor my mom for her unending support throughout my years of school."
It was also a formative moment for the Sayville, New York-native, one that cemented her commitment to the field. She'd long known she wanted to work in healthcare, but it was a shadowing experience during her undergraduate tenure at University of North Carolina at Chapel Hill that pushed her toward optometry. "I shadowed healthcare practitioners in a multitude of settings, and optometry seemed like the right fit for me," she says. Stallone chose SUNY College of Optometry because of its stellar reputation and location, but got something much more important: lifelong friends.
"My favorite part of the SUNY community is the camaraderie within my class. It has been a unique and special experience to go through the trials of a rigorous optometry school program with a small group of about 95 people," she says. "They transformed from a room full of strangers into a room full of friendly faces who all support one another and want to see each other succeed."
When Stallone—who is on track to graduate in May 2018—isn't supporting her classmates, she is working on her master's thesis with her advisor Dr. Tracy Nguyen. The paper is based on two of her abstracts that were accepted for publication, both of which explore dry eye inflammation. It's an area she finds exciting because of the difficulty it presents. "Dry eye is such a multifactorial disease and there are so many unexplored avenues that remain in order for us to fully understand, and ultimately treat, our patients to the best of our ability. I am drawn to that challenge," she says.
After graduation, Stallone wants to apply that same drive to a pediatric optometry residency and her ongoing advocacy work with the American Optometric Association (AOA), helping to set standards for patient care. "My experiences working with the leadership of my AOA state affiliate, the New York State Optometric Association, to lobby for oral prescribing rights for optometrists in New York State as well as lobbying in our nation's capital during the Congressional Advocacy Conference have afforded me a deep level of respect for the leaders who have worked tirelessly to shape the optometric profession into an essential provider of primary eye care," she says. "I hope to carry on their legacy."
Media Contact: Amber E. Hopkins-Jenkins, 212.938.5607, aehopkinsjenkins@sunyopt.edu