July 16, 2020
A 12-member panel of staff and students will evaluate current practices and develop recommendations to boost diversity and inclusion on campus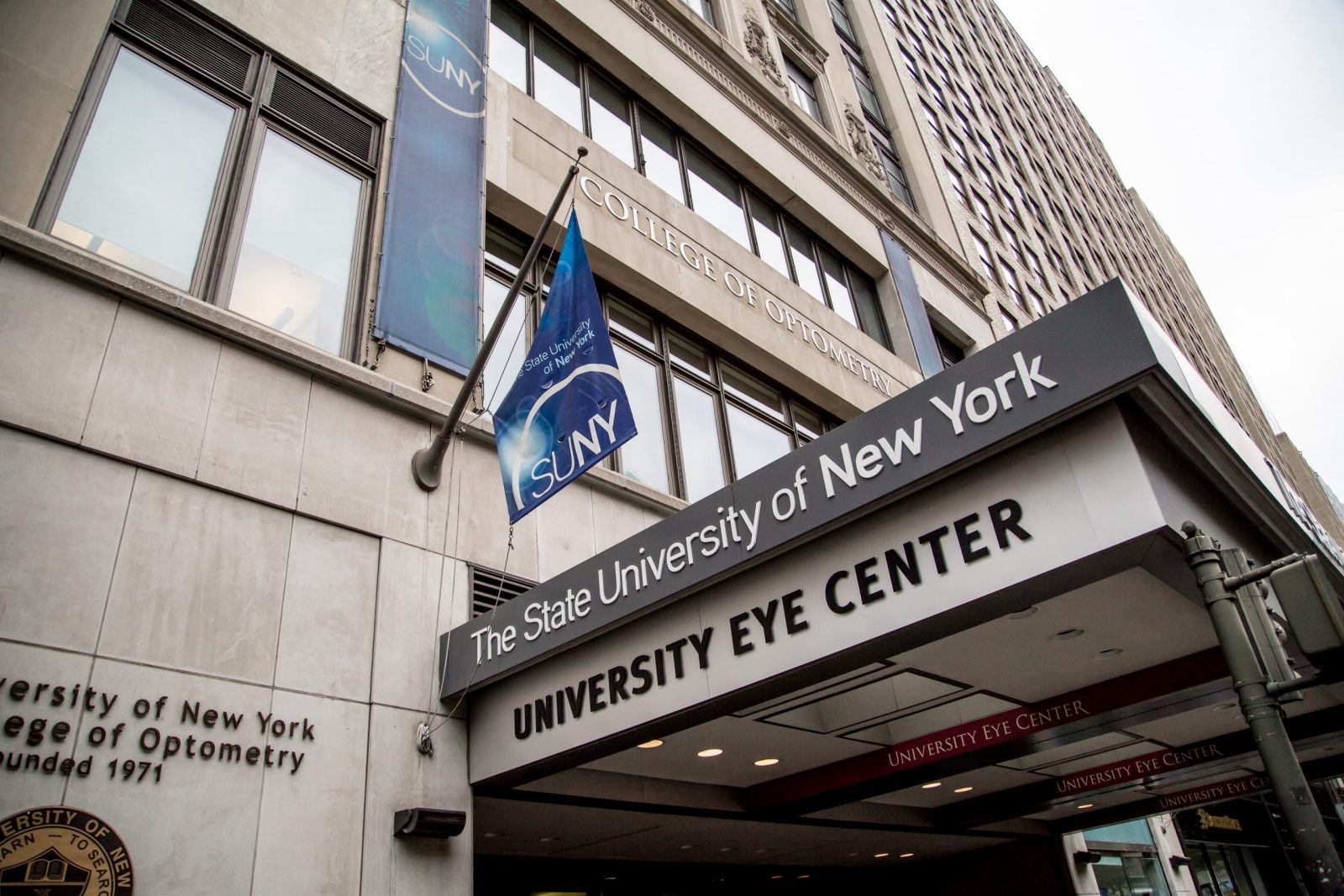 New York, NY—The State University of New York (SUNY) College of Optometry has taken immediate steps to address racial and social disparities on campus and in the optometric profession with the formation of the President's Task Force on Race and Equity (TFRE).  Made up of a 12-member team of faculty, students, and staff,  the TFRE is charged with evaluating current efforts to advance diversity and inclusion and identifying areas for improvement while opening up the conversation about race, ethnicity, and bias throughout the College community.
"We need to ensure a diverse and dynamic community that is safe, honest and open, and which celebrates the differences of its members," said David Heath, OD, EdM, President of SUNY College of Optometry. "As an advisory body, the task force will engage broadly with all members of the College to confront biases and commit to ongoing education and steady progress to bring about lasting change." 
As issues are raised and identified to strengthen the campus community, the TFRE will develop action-based recommendations for short-term programs that will provide immediate benefit to the College, including workshops, training and professional development initiatives, and team-building sessions addressing race relations, partialities, and support.  Long-term, results-driven strategies that allow for measurable and sustainable outcomes will focus on enhancing student recruitment, faculty and staff diversity, humanities in education, and health care services.  
Specific goals include: 
Increasing race representation among students, residents, faculty, and administration at the College;

 

Expanding academic and co-curricular programs covering issues of race, health care disparities, and communication;
Promoting cultural competence in patient care by evolving the knowledge, attitudes, and skills that support caring for people across different cultures and world views.
On task for transformation, the TFRE will submit a status report to the College President by September 1, 2020, with a final report due on November 1st, indicating achievements to date as well as areas for improvement and action. It will be shared widely and serve as the basis for the next Diversity and Inclusion Plan (2021-2025). The first meeting of the TFRE took place on July 7th with TFRE Chair, Guilherme Albieri, PhD, leading the agenda.
"Although diversity and inclusion are at the core of the College's value and strategic mission, we clearly need to do more," said Dr. Albieri, Vice President of Student Affairs and Chief Diversity Officer at SUNY Optometry. "Working together, we will see to it that individuals of all walks of life within our campus community are represented, connected, and given a voice."
For more information about diversity and inclusion at SUNY College of Optometry, visit www.sunyopt.edu.
###
About SUNY Optometry
Founded in 1971 and located in New York City, the State University of New York College of Optometry is a leader in education, research, and patient care, offering the Doctor of Optometry degree as well as MS and PhD degrees in vision science. The College conducts a robust program of basic, translational, and clinical research and has 65 affiliated clinical training sites as well as an on-site clinic, the University Eye Center. SUNY Optometry is regionally accredited by the Commission on Higher Education of the Middle States Association of Colleges and Secondary Schools; its four-year professional degree program and residency programs are accredited by the Accreditation Council on Optometric Education of the American Optometric Association. All classrooms, research facilities and the University Eye Center, which is one of the largest optometric outpatient facilities in the nation, are located on 42nd Street in midtown Manhattan. To learn more about SUNY Optometry, visit www.sunyopt.edu.
Organization Contact: Adrienne Stoller, communications@sunyopt.edu, 212-938-5600