For Immediate Release: April 14, 2020
Organization Contact: Adrienne Stoller, communications@sunyopt.edu, 212-938-5600
Integrating Telehealth into Optometry Practice Tops the Latest Discussions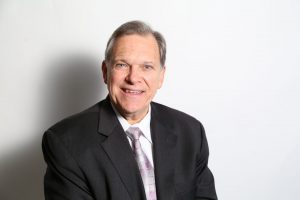 NEW YORK, NY—Nearly 1,000 eye doctors across the United States and worldwide virtually attended a two-part webinar series entitled, COVID-19 & the Optometric Community, organized by State University of New York (SUNY) College of Optometry Office of Continuing Professional Education to provide the latest information on the impact of coronavirus and help providers navigate changes and challenges in health care practice spurred by the current crisis. All sessions have been delivered by faculty and alumni from the College.
"Our goal is to provide clear guidelines and tools to support optometrists in the management and care of their patients during this unprecedented time," said Richard Madonna, O.D., professor and chair of the Department of Clinical Education at SUNY College of Optometry. "The webinars are a way for us to come together as professionals to proactively address concerns and offer solutions to shared issues as the crisis evolves."
"Response to the webinars from participants has been very positive," added Betsy Torres, associate director of the SUNY College of Optometry Office of Continuing Professional Education. "We're glad to be able to educate, engage, and unite with our community in this way."
Topics for discussion have featured how to manage a rapidly changing health care environment in response to COVID-19 and understanding the science of coronavirus, including how eye health is connected to the spread and prevention of infection. Participants also learned about the use of telehealth to safely and securely connect eye doctors with their patients remotely using a computer, smartphone, any device with a camera. It is a remote service that SUNY College of Optometry University Eye Center (UEC) launched on March 30th with great success and feedback from both providers and patients.
"The webinars enable optometrists to learn more about how the virus works and its relationship to eye health. It is also an opportunity to ask questions and get answers about the use of new technology in the service of patients and address a host of other issues in practice management," explained Dr. Madonna, who also serves as director of the Office of Continuing Professional Education at the College. "We want to serve as a resource to our colleagues in optometry who are seeking to maintain continuity of care for their patients."  One out of every two licensed optometrists in New York State is a SUNY College of Optometry alum.
For more information about recent and future webinars, including other continuing professional education opportunities for optometric practitioners at SUNY College of Optometry, please visit www.sunyopt.edu/education/academics/continuing_professional_education, follow us on social media @sunyopt  or email ce@sunyopt.edu. 
The next webinar is planned for Wednesday, April 15, advanced registration is required. Please register here.
###
About SUNY Optometry
Founded in 1971 and located in New York City, the State University of New York College of Optometry is a leader in education, research, and patient care, offering the Doctor of Optometry degree as well as MS and PhD degrees in vision science. The College conducts a robust program of basic, translational and clinical research and has 65 affiliated clinical training sites as well as an on-site clinic, the University Eye Center.  SUNY Optometry is regionally accredited by the Commission on Higher Education of the Middle States Association of Colleges and Secondary Schools; its four-year professional degree program and residency programs are accredited by the Accreditation Council on Optometric Education of the American Optometric Association. All classrooms, research facilities and the University Eye Center, which is one of the largest optometric outpatient facilities in the nation, are located on 42nd Street in midtown Manhattan. To learn more about SUNY Optometry, visit www.suny.edu.