The portal answers burning questions from the newest members of the College community.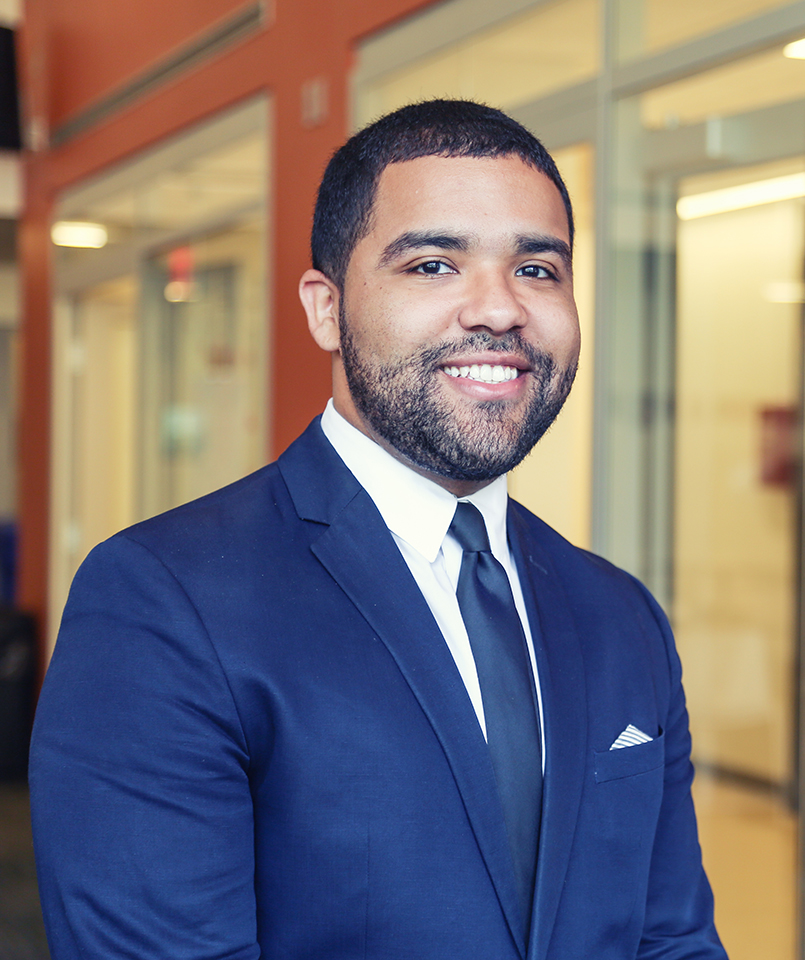 Any student attending SUNY Optometry knows that the school provides innovative approaches to education and learning. Now, thanks to SUNY Opt-in portal, those who have been admitted can experience the College's commitment before even stepping on campus. The portal is what Associate Director of Admissions Christian Alberto calls a "one-stop shop," where incoming students can figure out housing, secure financial aid and lay the foundation for their life at the College. It is as simple as logging onto My.SunyOpt.edu.
"SUNY Opt-In strives to capture elements of our institutional values—excellence and innovation —while promoting the warm, supportive and exciting community that is SUNY Optometry," says Mr. Alberto. "We want our newly committed students to have a digital platform that they can refer to for their questions, required steps and overall general interest throughout the year leading up to August enrollment."
The portal is particularly beneficial considering the College's rolling admissions policy. Some incoming students can have as long as a 10-month wait from acceptance to the start of classes. That is nearly a year of unknowns and potential anxiety about their academic future. But SUNY Opt-In can answer most of their questions. "During that window of time, students are eager to know about their next steps and connect with their classmates," says Mr. Alberto.
The most popular feature on the portal is the webinar component, where incoming students can interact live with the College's admissions team, current students and future classmates. Beyond this feature, the team behind SUNY Opt-In has plans to make it more digitally advanced. One way to do that, according to Mr. Alberto, is to use the portal to cut through bureaucratic red tape. "We have a lot of documents on the site that students need to submit prior to orientation," he says. "We'd like them to be able to submit directly through the portal, and offer a personalized checklist of what's been completed and what still needs to be done." There are also plans for the portal to allow students to contact Office of Student Affairs representatives directly online.
SUNY Opt-In uses technological advancements to guarantee a very human outcome: calm and confident students from day one.