Alumni

take time to

guide and inspire the future of optometry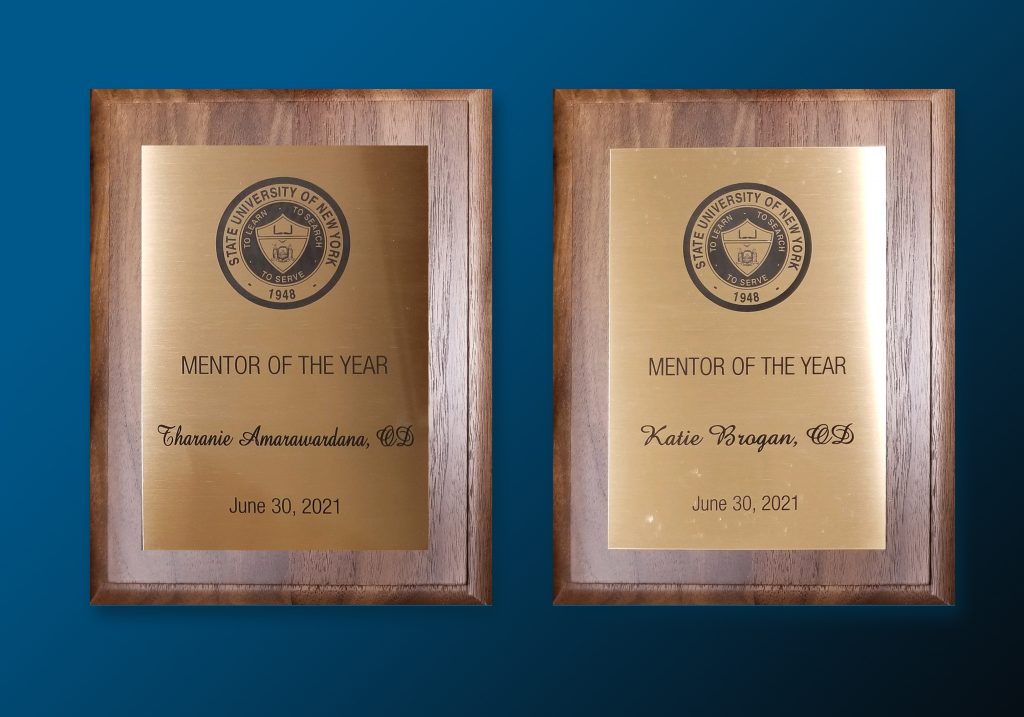 ​New York, NY—The road from pupil to professional in optometry is best traveled with guidance from those who paved the way. Through the Family of Mentors Program (FMP) at SUNY College of Optometry, an initiative designed to help students connect with graduates, organizations, and partners in the optometric field, alumni of the College can pay it forward and impart their experience in support of developing the next generation of optometrists.
​"The mentoring program's aim has always been focused on enhancing our students' academic and career development, while providing a meaningful avenue for our alumni and partners to stay connected with the College," explains Quy Nguyen, OD, executive director of career planning and development at SUNY Optometry. "Time and time again, we hear our students talk about how much their mentors go out of their way to support them such as getting through the difficult NBEO exams, going through externship rotations, or getting ready for the 'real' world. A wonderful benefit is that many of these mentoring relationships extend beyond our students' time at SUNY, culminating in a life-long and valuable friendship."
​Based on student nominations, the FMP Mentor of the Year award is presented to a College alum who goes above beyond providing academic and professional guidance. This year the College is pleased to honor not one but two alumni with the annual recognition: Kathryn (Katie) Brogan, OD, FAAO and Tharanie Amarawardana, OD.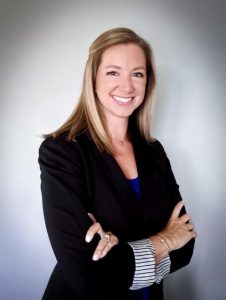 Dr. Katie Brogan
​A graduate of Northeastern University, Dr. Brogan received her doctor of optometry degree from the SUNY College of Optometry in 2018 and completed her residency in ocular disease and low vision at the West Haven Veteran's Affairs Hospital in Connecticut. She is a member of the American Optometric Association and was recently named a Fellow of the American Academy of Optometry. She currently practices with a team of optometrists in a family eye care center located in New Haven, Connecticut.
"Being a mentor has been a really fun way to connect with a future optometrist and help provide some insight into the road ahead," says Dr. Brogan. "It has also helped me keep my passion for optometry alive as we share cases and discuss management plans. I am thrilled I can help a student in any way possible."
​SUNY Optometry student and mentee Kaitlyn Rooney, class of 2022, describes Dr. Brogan as a mindful clinician-educator whose passion for the field of optometry inspired her to pursue a residency in optometry as part of the foundation to becoming the best doctor she can be.
​"Dr. Brogan is not only an amazing doctor but a great role model. [She] always made herself available to talk with and always offered her advice despite her busy full-week schedule. Throughout the year, Dr. Brogan would give me advice regarding modalities of practice, encouraging residency, and literally anything I would ask her about," says Rooney in her nomination. "Although COVID had prevented us from meeting in person, I feel that I will always be able to reach out to Dr. Brogan, and she will always be more than willing to help. I appreciate everything Dr. Brogan has done for me, and I look up to her selflessness."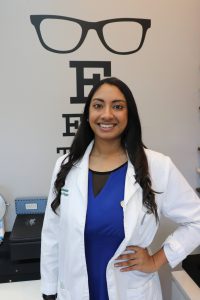 Dr. Tharanie Amarawardana
​After pursuing an undergraduate degree at the University of Maryland, Dr. Amarawardana earned a doctor of optometry degree from Nova Southeastern University in 2016. Interested in working with children and patients with special needs, she completed her residency in pediatrics at Woodhull Medical and Mental Health Center in Brooklyn, New York and the SUNY College of Optometry in 2017. She is currently co-owner of a private practice specializing in children's care in Miami, Florida.
​"It was my absolute pleasure to guide Sanjana through this year! I hope I have the opportunity to help another student in the future. It is very easy to share relatable stories and provide advice when you've experienced the stress, fears, and excitement the students are going through in this stage of their professional careers," says Dr. Amarawandana. "I think it's also very helpful and promising for them to see the product of the long hours and hard work they are currently putting in to reach their goals."
​Dr. Amarandana adds that mentoring provided the opportunity to pass along her academic and clinical expertise and helped her to embrace challenge amid a new normal in practice management. "This past year was a very difficult time for everyone. As a first-time business owner in January of 2020, learning how to run a business AND how to make it survive during a pandemic did feel completely overwhelming at times. The mentorship meetings helped me remember that tough times only last for so long and that continued dedication brings fruition in the end."
​Rising fourth-year student at SUNY Optometry, Sanjana Saksena, says that Dr. Amarawardana's guidance has served as an invaluable resource and wealth of information, including support for an upcoming externship.
​"She addressed everything I asked her and offered up her thoughts and advice on the topic and how I could move one step further, which is beyond what I expected from her answers," shares Saksena. "In addition to professional help, we realized my winter externship in Miami is in close proximity to her private practice, so she offered to connect me with her colleague who works with my externship site to make me feel more welcome when I arrive there in a new city by myself."
​Saksena indicated in her nomination that her scholarly connection with Dr. Amarawardana has evolved from mentor-mentee to trusted colleague and friend. "Thanks to her, I look even more forward to my winter externship away from home so I can meet her in person and continue our relationship—it feels like I'll have an old friend waiting for me once I'm there!"
​To learn more about SUNY College of Optometry including more than 3,400 alumni, visit sunyopt.edu or access the SUNY Eye Network for graduates of the College at SunyEyeNetwork.org.
July 15, 2021
Organization contact: Adrienne Stoller, communications@sunyopt.edu, 212-938-5600
###
About SUNY Optometry
Founded in 1971 and located in New York City, the State University of New York College of Optometry is a leader in education, research, and patient care, offering the Doctor of Optometry degree as well as MS and PhD degrees in vision science. The College conducts a robust program of basic, translational and clinical research and has 65 affiliated clinical training sites as well as an on-site clinic, the University Eye Center.  SUNY Optometry is regionally accredited by the Commission on Higher Education of the Middle States Association of Colleges and Secondary Schools; its four-year professional degree program and residency programs are accredited by the Accreditation Council on Optometric Education of the American Optometric Association. All classrooms, research facilities and the University Eye Center, which is one of the largest optometric outpatient facilities in the nation, are located on 42nd Street in midtown Manhattan. To learn more about SUNY Optometry, visit www.sunyopt.edu.