The Optometric Center of New York, the affiliated foundation of the SUNY College of Optometry, will honor two dynamic industry leaders at its 13th Annual 'Eyes on New York' gala at The Plaza in New York City this April where the foundation will also commemorate 60 years of service in the community. Brent L. Saunders, the chief executive officer and president of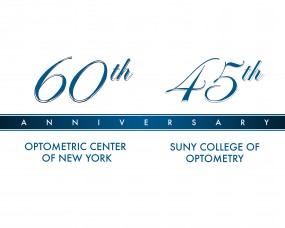 Allergan and Martin L. Bassett, the CEO representing the employees of Walman, will be honored at the signature event that coincides with Vision Expo East. Jerry Warner, president of Cooper Vision for North America, will serve as corporate chair.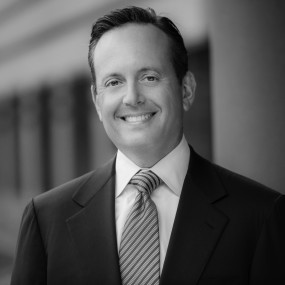 Mr. Saunders currently serves as chief executive officer and president of Allergan, a unique, global pharmaceutical company focused on developing, manufacturing and commercializing innovative pharmaceuticals, including a leading portfolio of eye care products, for patients around the world. Prior to joining Allergan, he served as CEO and president of Forest Laboratories. He also served as chief executive officer of Bausch & Lomb, a leading global eye health company. Mr. Saunders has also held several leadership positions at Schering-Plough, including president of Global Consumer Health Care. He began his career as chief compliance officer for the Thomas Jefferson University Health System.
He earned an MBA from Temple University School of Business, a J.D. from Temple University School of Law and a bachelor's degree from the University of Pittsburgh. He is the former chairman of the New York chapter of the American Heart Association.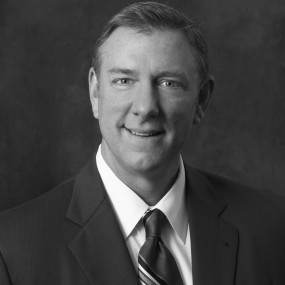 Mr. Bassett currently serves as the president and CEO of Walman, a diversified national wholesale optical firm providing products and services to independent optometric practices, insurance plans, retail eyecare centers and ophthalmic manufacturers. With 1,000 employees, Walman serves nearly ten thousand customers from 39 offices throughout the United States. Mr. Bassett assumed the duties as CEO in 2001 after serving the company in the areas of finance and operations.  Over the past 15 years, Walman has grown from a regional optical laboratory business into the largest independent wholesale optical company in the United States. Walman is recognized as one of America's 100 largest employee-owned companies.
Mr. Bassett currently serves as the chairman of the Vision Council, where he previously served as vice chairman, chair of the Government Relation and Advocacy Committee as well as the secretary and treasurer. He is also a member of the Governance Board of Children's Hospital and Clinics of Minnesota.
Since its inception, the OCNY has had an ongoing commitment to supporting vision care for the poor and underserved, awarding scholarships to optometry students who are academically outstanding and financially deserving and supporting research that will advance eye and vision care. Its annual gala is the OCNY's most important fundraising event and a perennial highlight surrounding the events of Vision Expo East.
____
To purchase tickets to the gala click here