SUNY Optometry has established a new graduation award in honor of pioneering vision researcher and long-time City University of New York professor, Dr. Josh Wallman, who passed away in 2012. The Josh Wallman Memorial Research Award will be presented for the first time at the 2016 Commencement Award Ceremony on May 26. It will be the College's first award specifically designated to recognize the research activities of students in the professional program and it will be awarded to a graduating student who has engaged in innovative basic or clinical research at the College.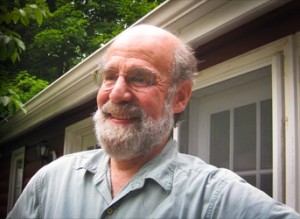 "As we continue to build upon our robust research program at the College, we're pleased to be able to offer an award that will recognize the growing research activities among the students in our OD program," Dr. David Troilo, vice president and dean for Academic Affairs said. "Josh Wallman was a well-known and respected vision researcher and neuroscientist who was a dedicated teacher and mentor to many. I am pleased that we will be honoring his legacy with this student research award at SUNY Optometry."
Dr. Wallman served as professor of Biological Sciences at the City College of New York and may be best known for his more than three decades of research on the visual control of eye growth and the development of myopia. During his career, Dr. Wallman made many important contributions, including several that were transformational and opened up entirely new lines of investigation. For his many contributions to the understanding of the control of eye growth and its relationship to the development of myopia, Dr. Wallman received the 2012 Friedenwald Award from the Association for Research in Vision and Ophthalmology.