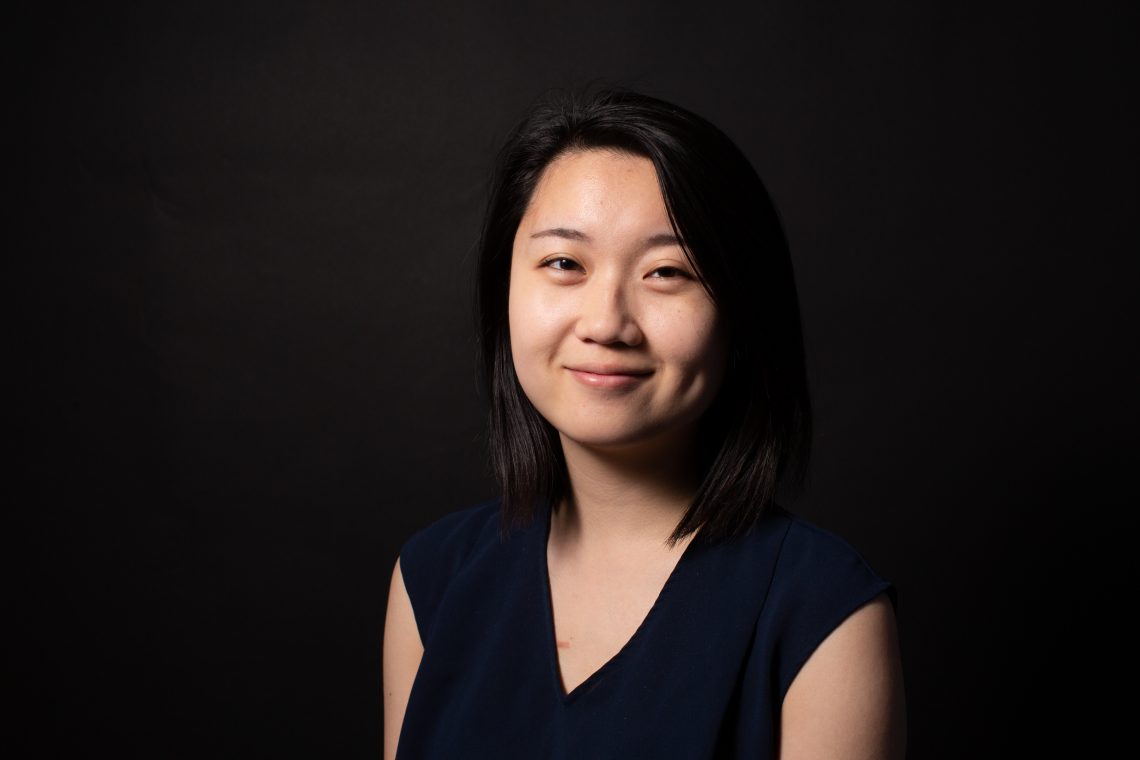 Making a list and checking it twice—that was Elkie Fung when she was deciding if she was going to become an optometrist. Fortunately, her detailed approach led her to the SUNY College of Optometry, the first step in a career that combines many of her must haves in life (from entrepreneurship to community service to volunteerism).
Ms. Fung is this year's recipient of the Dr. Frederick W. Brock Memorial Award for Outstanding Clinical Performance in Vision Training. Here, she reflects on how she got into the eye care field and where the future will lead her.
Degree: Doctor of Optometry (2019)
Hometown: Vancouver, British Columbia, Canada
Undergraduate Education: University of British Columbia — Biological Sciences (2015)
Leadership Position: ACE: The Health Practitioners' Society President (2017-2018)
When and how did you know optometry was your calling?
During my third year in college, I began to seriously consider what I wanted in my future life. I knew I wanted to be involved in the medical field, whether it be through research, through practice or even health care management. I stumbled across optometry as an option in a conversation with a friend and did some research. On a pros and cons list, optometry just seemed to have all the qualities I was looking for in a career. I would be able to diagnose and treat, offer a unique service and expertise to the community, contribute on medical mission trips, be my own boss, become an entrepreneur and at the same time, be able to balance my work and personal life and spend time with my family.
I handed out multiple letters to local optometrists to shadow, volunteered a few hours a week and fell in love with one of the offices. I had the opportunity to see the hard work and success of a balanced optometrist and all I wanted to do was follow this path and create a life of my own.
What was your favorite course at the College?
My electives, pediatric ocular diseases and glaucoma. They were smaller classes, more similar to open discussion groups and we all already had the foundation to understand the content of each lecture.
What is your fondest memory of the past three years?
The parties and celebrations, the SVOSH trip, the Peru trip, networking events. The white coat ceremony, my first time singing in public, the Student Innovator Award and speaking at Vision Monday, being surprised with a birthday cake midway through finals. None of these memories compare to the feeling of entering the third floor and seeing my friends and feeling like you belong somewhere in this enormous city.
Now that you've finished this degree, what will you do after commencement?
I will complete a residency in vision therapy and rehabilitation at SUNY Optometry. I am most excited about being able to teach labs and supervise students. I'd like to share my experience and love for this specialty, in hopes that students will be less intimidated by vision therapy and maybe fall in love with it, too. Eventually, I hope to open my own private practice, location to be determined. Perhaps, it will become an externship site for future ODs.
If you had to give advice to someone about to start the program, what would it be?
A close friend asked me, "When you look back on your four years in optometry school, what do you want to see?" My advice is to build your own history, choose to do things that make you happy. Stay responsible and keep working at a balance that works for you.
Media Contact: Amber E. Hopkins Tingle, 212.938.5607, amber@sunyopt.edu