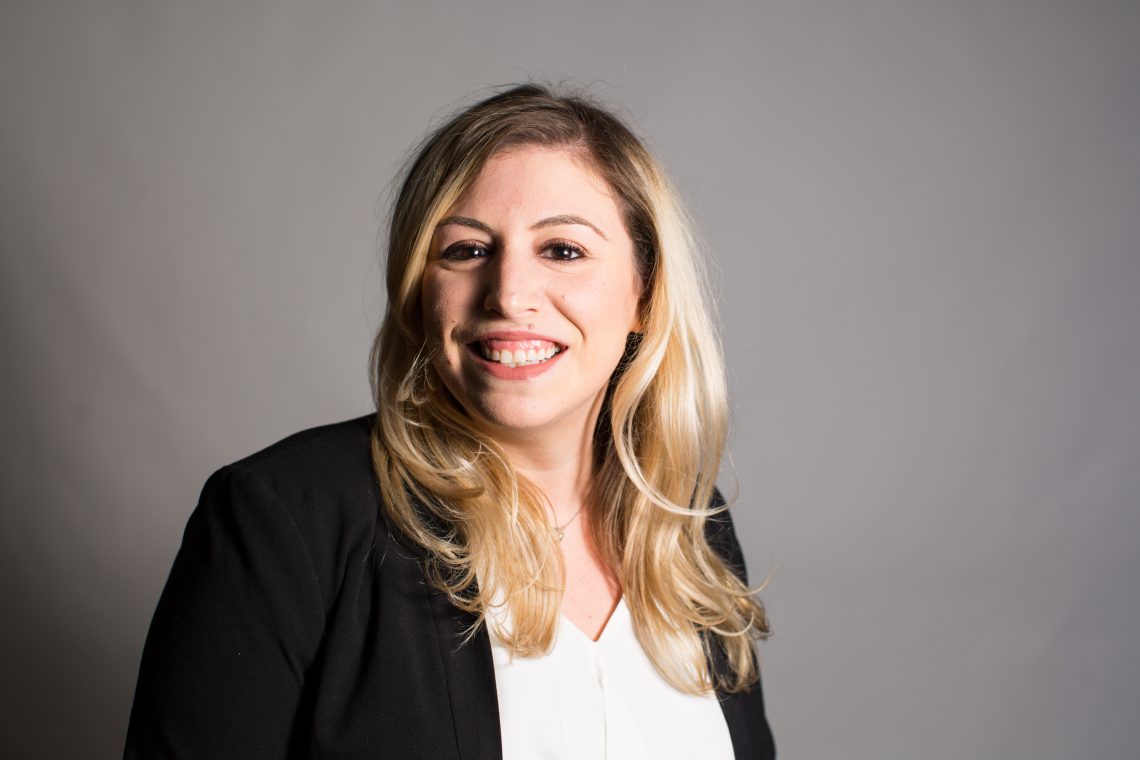 Many optometrists draw on their childhood memories of visiting the eye doctor to decide how they will provide care for their patients. But Jana Widell has a very different—and rather unique—memory that informs her idea of a great eye care practitioner: her former desire to be an actress. "I actually found that many stage components can be utilized in patient care, such as effective communication and teamwork," she says.

Degree: Doctor of Optometry (2019)
Hometown: Washingtonville, New York
Undergraduate Education: SUNY New Paltz and Brooklyn College — Theater Arts (2006)
Leadership Position: Beta Sigma Kappa Honor Society secretary (2017-2019)
What is your optometry origin story?
My father was an optician and owner of an optical store in my hometown. I worked with him throughout high school and college. He taught me how to be a positive influence on those needing help choosing eyeglasses. It was my dad who introduced me to the foundation of patient care. Moving to New York City to pursue theater, I worked various optical jobs using what I had gained from him. This helped me realize my passion for eye care. I am drawn to optometry because it allows me to help patients and also fosters my interest in the science of the eye, vision and health care.
Which leadership positions did you hold at the College and why was this work important to you?
I was the secretary of Beta Sigma Kappa, and having this role allowed me to organize meetings and tutors to help fellow students. Additionally, I contributed to the College's recent strategic planning process. This was very important to me because I was the liaison between the students and the committee to discuss significant matters in the school.
What is your fondest memory of your time at the College?
It was the chance to travel to Washington D.C. for Optometry's Meeting. It was exciting to petition for optometry on Capitol Hill and to meet students from all over the country.
What's your best advice for incoming and current students?
Truthfully, my advice would be to worry about your own work and progress without constantly comparing yourself to others. I had to spend more time studying and practicing than many of my other classmates to achieve my goals and for a while I wondered why. I learned that it didn't matter why. Everyone learns and develops in their own way, and in the end, my work paid off tenfold.
What is next for you?
I am doing a residency in primary eye care at SUNY Optometry. I also have a passion for teaching, so academic instruction is something I see in my future.
Media Contact: Amber E. Hopkins Tingle, 212.938.5607, amber@sunyopt.edu