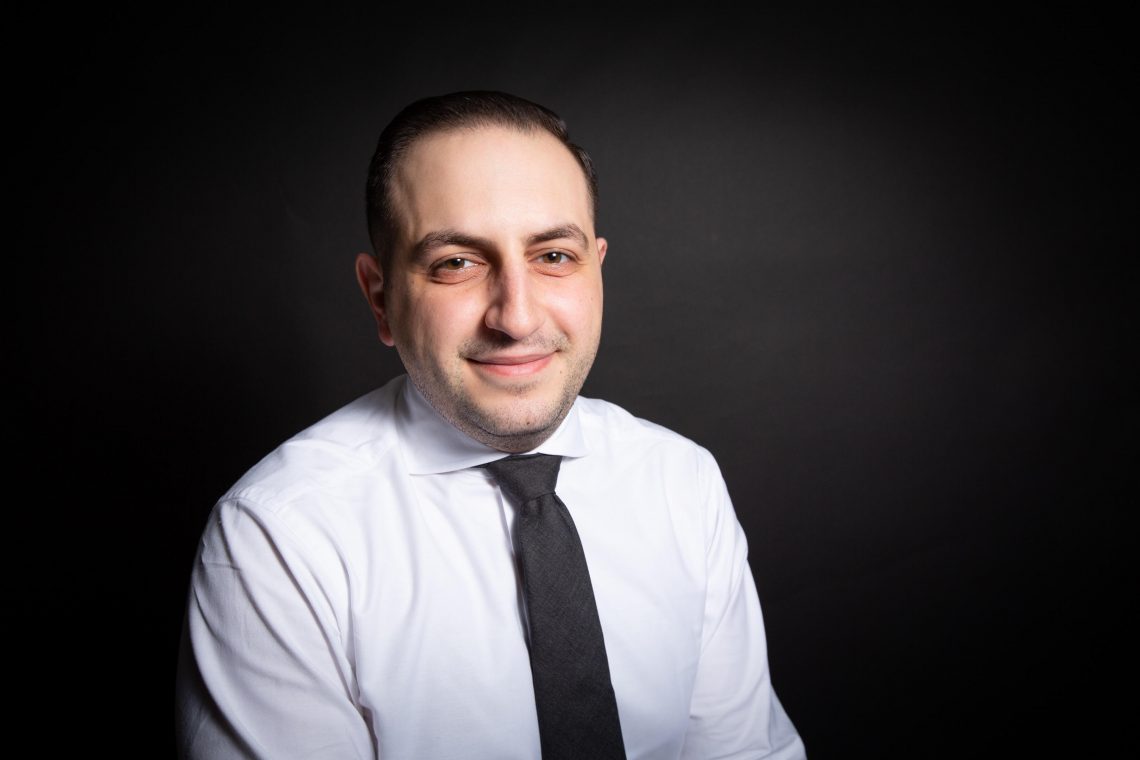 Jason Gebran wanted to become a dentist—until he knew he had to be an optometrist. That major change of mind has been nothing but fortunate for the eye care profession. The former president of the SUNY Optometry chapter of Student Volunteer Optometric Services to Humanity (SVOSH), an organization dedicated to bringing eye care to people who are either economically or geographically unable to access it, wants to help people around the world. Here, this year's recipient of the Dr. Max Cohen Memorial Award for Commitment to Community Service reflects on his time at the College.
Degree: Doctor of Optometry (2019)
Hometown: Alexandria, Virginia
Undergraduate Education: Virginia Tech — Biochemistry (2014)
Leadership Position: Student Volunteer Optometric Services to Humanity (SVOSH) President (2017-2018)
How did you decide to become an optometrist?
When I was a child, I wanted to be a dentist. My dentist was a family friend and whenever I went in for a cleaning, he would tell me how great the hours, pay and quality of life were. Plus, my parents wanted me to become a doctor, so that played a role. Then, at the end of my junior year of college, [I thought] I didn't want to spend my career digging into people's teeth. Two of my friends told me they were applying to optometry school, and a light bulb went off in my head. I wore glasses and contact lenses for most of my life, so I had somewhat of a personal connection to the field. The rest was history.
How did your classmates shape your experience?
They are all amazing. Everybody is so unique in their upbringing and had so much to share. I genuinely enjoyed getting to know every single one of them. We were like one big, dysfunctional family.
What was your favorite course?
Ocular Disease II. It was taught really well and was exciting to learn. The course was challenging for sure, but learning the concepts really made me feel like I was training to become a doctor.
Which leadership positions did you hold at the College?
I was the president of SVOSH. It was like nothing I've done in the past. I wanted to go out of my comfort zone and be able to make a difference in the lives of people who don't have access to eye care. My fondest memory was taking a SVOSH trip to Panama. We worked so hard to make everything possible, and I'm so thankful for that experience.
What are your plans after graduation?
I'm pursuing a residency in ocular disease at Perry Point VA Medical Center in Maryland. I wanted the residency experience to solidify my skills as a new OD—and to make lifelong connections with really experienced clinicians.
Media Contact: Amber E. Hopkins Tingle, 212.938.5607, amber@sunyopt.edu