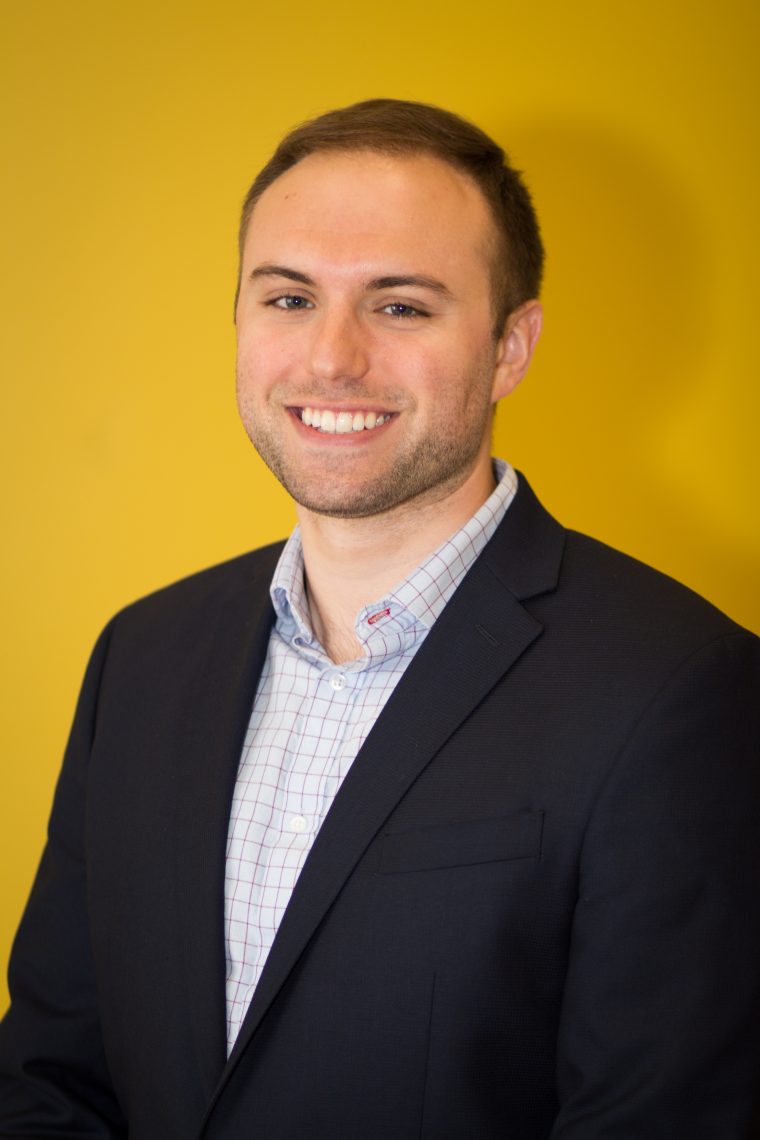 Although his fondest memory of the past few years happened during a celebration, Nicholas Sostilio was plenty serious about becoming the best optometrist possible while he was a student at the SUNY College of Optometry. That dedication included leading Student Optometric Association for Private Practice and building relationships with his classmates that will last well into the future.
Mr. Sostilio is one of this year's recipients of the Billie M. Lyons Memorial Award for Distinguished Service to the College Community. Here, he looks back on the biggest takeaways that got him to graduation.
Degree: Doctor of Optometry (2019)
Hometown: Milford, Connecticut
Undergraduate Education: University of Connecticut — Allied Health Sciences (2015)
Leadership Positions: Student Optometric Association for Private Practice President (2017-2018)
What drew you to optometry as a career?
Optometry allows me to be a clinician, a businessman and an educator all at the same time, and that's just to name a few! As an optometrist, you are never bored. Another reason it's a great profession is quality of life. Have you ever met an unhappy optometrist? One more reason is that I have always loved conversing with others and being able to offer help from my education or personal experiences. Optometry, when compared to other health professions, is high up there when it comes to face time with patients.
If you had to choose a favorite course, what would it be?
My favorite course by far was Ocular Anatomy, Biochemistry and Physiology during first year with Dr. Madonna. The way Dr. Madonna taught really made the information stick, like when he would emphasize things like "apex to apex" or "cones only!" Also, what optometry student isn't interested in learning about the eye and how it works!?
Outside of the classroom, what were your activities?
I was president of the Student Optometric Association for Private Practice. This position not only changed my career as a student, but has also shaped my future career as a doctor. I was able to learn as much as possible about the many intricacies of private practice, while improving my skills in networking, confidence in public speaking, as well as being a leader. I have so much to be thankful for in being able to hold this position and I would do it again 100 times over if I could.
Is there a moment during your time at the school that stands out?
My fondest memory while at SUNY Optometry was after we were all done with finals at the end of third year and everyone went out to celebrate. The best part was being able to converse with some of the classmates that I would only really see in classes or the hallways and did not ever get to interact with. It made me wish that we got to talk more over the past three years.
What's next for you?
I plan to put myself on a path to buy a private practice. Owning a business has been one of my goals for many years, and now I can finally work to achieve this. The main reasons why I want to own are simple: to practice the way I want to practice and live the way I want to live.
Media Contact: Amber E. Hopkins Tingle, 212.938.5607, amber@sunyopt.edu