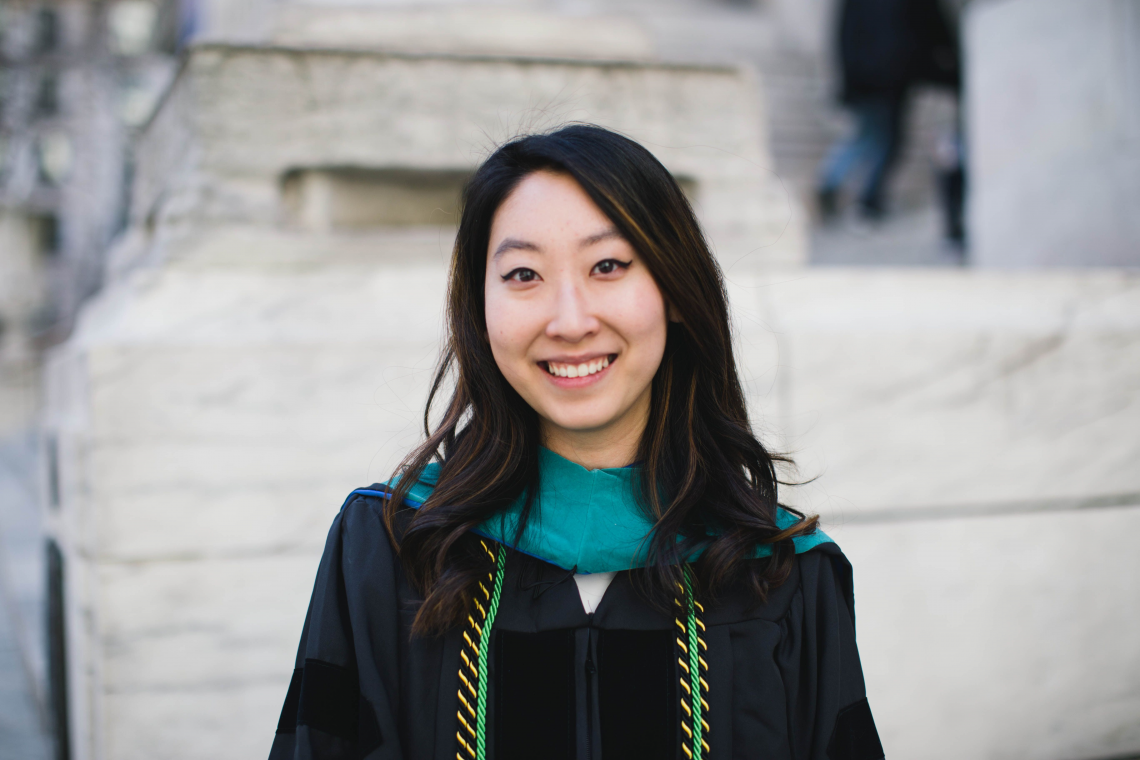 No man is an island, and it's nearly impossible to successfully finish optometry school without a little help. An active member of Fellowship of Christian Optometrists, Priscilla Kuo knows exactly from whence her help comes. "My faith has always been an integral part of motivating me to keep going. I don't think I could have made it through school without God and my supportive community," she says. Here, Ms. Kuo shares her College highlights and post-graduation plans.
Degree: Doctor of Optometry (2019)
Hometown: Montgomery, New Jersey
Undergraduate Education: The College of New Jersey — Biology (2014)
Leadership Positions: New Jersey Society of Optometric Physicians President (2017-2018), Beta Sigma Kappa Honor Society Vice President (2017-2018), Fellowship of Christian Optometrists Secretary (2016-2017)
Think back to when you were a child: What did you want to be when you grew up?
I wanted to be a nurse or teacher.
What's your optometry origin story? What draws you to this field?
I decided to study optometry in high school after shadowing a friend who was an optometrist. I admired how she cared for each patient's needs in a thoughtful and empathetic manner. I want to build a connection with my patients and help them see clearer.
What was your favorite course?
Ocular Anatomy, Biochemistry and Physiology was my favorite course because Dr. Richard Madonna is an amazing lecturer, I learned a lot and the tests were straightforward.
How did your classmates shape your experience at the College?
My classmates made amazing outlines and study guides and we helped one another. The outlines and study guides helped consolidate and extract the key details from the hour-long lectures.
What are your post-graduation plans?
I will start working in a private practice. I chose private practice because of the amazing doctors I get to work with on a daily basis.
Media Contact: Amber E. Hopkins Tingle, 212.938.5607, amber@sunyopt.edu