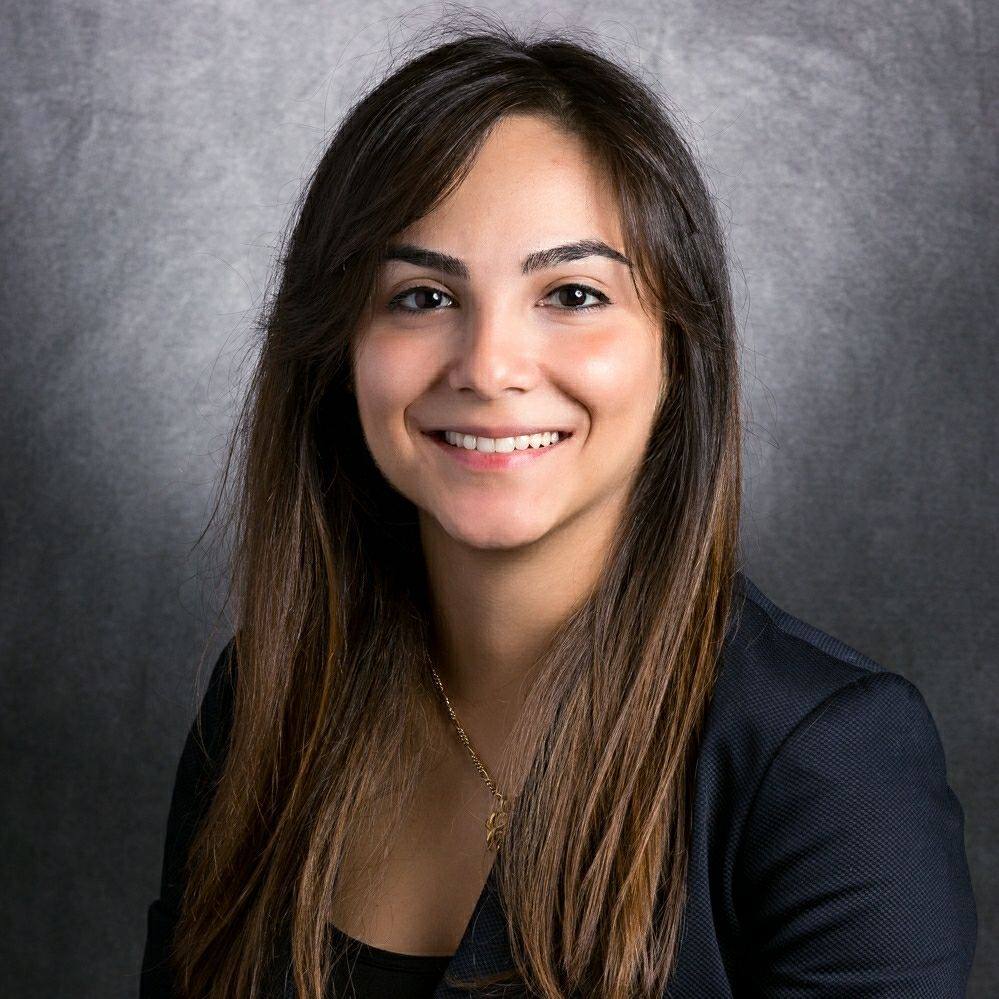 It should not be surprising that Tara Mahvelati encourages every student at the College to "network network network!" After all, she is president of the Canadian Association of Optometry Students, secretary of the Student Optometric Association for Private Practice, Class of 2019 IT Council representative and social outreach chair for Contact Lens Education and Research. She also is one of the first two students to become a student member of Optical Woman Association and serves as a membership committee chair.
For all of this networking, Ms. Mahvelati's time at the College also proves that there is another word she lives by in triplicate: learn learn learn! She is one of this year's recipients of the College of Optometrists in Vision Development Award for Excellence in Vision Training. Below she shares the biggest eye care—and life—lessons she gained at the College.
Degree: Doctor of Optometry (2019)
Hometown: Montreal, Quebec, Canada
Undergraduate Education: Concordia University (BS, Biology, 2013), Université de Sherbrooke (MS, Immunology, 2015)
Leadership Positions: Canadian Association of Optometry Students President (2016-2018), Student Optometric Association for Private Practice Secretary (2017-2018), Class of 2019 IT Council Representative (2016-2019), Contact Lens Education and Research Social Outreach Chair (2016-2018)
How did you decide to become an optometrist?
When I was a child, I wanted to become everything I found interesting. I wanted to become an astronaut–I still would accept a position at NASA as long as I got to go to space–a scientist/inventor and even a singer until I heard what my voice sounded like. Given my passion for science and helping others, I was always certain of being a primary health care provider.
What I struggled with most throughout my high school and undergrad years was to find an area I felt passionate about. I've shadowed many other health care providers, but none felt like the right career fit, most notably because patient interactions were minimal. When I began to research the profession of an optometrist, it was like solving this lifelong puzzle, and I found my passion for a career that incorporates all of my intellectual interests, values and aspirations. Optometry is the perfect interdisciplinary field. It incorporates many aspects of science and business.
You won the Student Innovator Award last year. What was that experience like?
I think it's my fondest memory of SUNY Optometry because neither my partner Elkie Fung nor I thought we were actually going to win—and it was the moment we both realized how well we work together. It was my first experience with innovation and the process of researching and preparing a presentation. The big presentation day was motivating and exciting, and having the opportunity to present our idea at the Vision Monday Summit in front of industry leaders was truly a humbling experience.
What did you learn at the College that you would pass along as advice to a new student?
Optometry school is very different compared to undergrad. Realizing that it is a whole different ball game, while aiming to do your best and not getting discouraged when it proves to be difficult. Persevere and always remind yourself of your goals to stay motivated. Also, if something is completely out of your comfort zone, make it your objective to accomplish that task. You'll only grow by getting out of your comfort zone.
What's next after commencement?
I will pursue my residency in vision therapy and rehabilitation at SUNY Optometry. Eventually, I'd love to be in a position of teaching, either at an institution or as part of an externship or residency site, and own my private practice.
Media Contact: Amber E. Hopkins Tingle, 212.938.5607, amber@sunyopt.edu