NEW YORK, November 3, 2017 – The State University of New York College of Optometry has received a $125,000 grant from the New York State Assembly's Community Capital Assistance Program. The funding will upgrade diagnostic and therapeutic equipment for examination and therapy rooms in the vision rehabilitation service of the University Eye Center (UEC).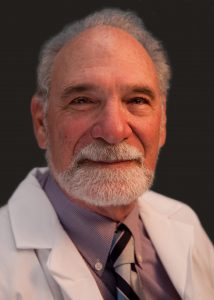 Neuro-optometric rehabilitation focuses on eye and vision care and therapies for people who have experienced visual problems as a result of acquired brain injury and other neurological conditions, according to Dr. Allen Cohen, supervisor of the unit's residency program.
"The specialized equipment would expand and enhance the College's ability to provide more effective care and improve patient outcomes by applying the newest neuroscience research in brain processing to clinical therapy procedures," said Dr. Cohen.
The Community Capital Assistance Program provides grants to promote community improvement within New York State, including education, transportation, and economic development projects.
"I'm glad that I could help [University Eye Center] sustain and expand its services," said New York State Assemblymember Aravella Simotas, who secured the grant for the College. "They provide exceptional care to underserved communities and treat patients regardless of their ability to pay and that is a very worthy mission."
SUNY College of Optometry President David A. Heath expressed the College community's appreciation for Assemblywoman Simotas' support. "We will be able to not only advance our neuro-optometric rehabilitation services for the people of New York with this grant, but also provide a stronger educational opportunity for the State's future Doctors of Optometry," said President Heath.
About SUNY Optometry and University Eye Center
Founded in 1971 and located in New York City, the State University of New York College of Optometry is a leader in education, research, and patient care, offering the Doctor of Optometry degree as well as MS and PhD degrees in vision science. Its patient care facility, University Eye Center, is one of the largest eye and vision clinics in the country with 70,000 patient visits annually. The College conducts a robust program of basic, translational, and clinical research and has 65 affiliated clinical training sites.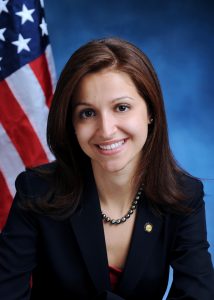 About Assemblymember Aravella Simotas
Aravella Simotas, a lifelong resident of Astoria, Queens, represents New York's 36th Assembly District in Western Queens. In 2010, she became the first Greek-American woman elected to office in New York and the first woman elected to office in her district. Simotas has established a reputation as a dedicated and effective legislator, sponsoring new laws that promote common-sense policies aimed at revitalizing New York's economy, protecting neglected consumers, strengthening our criminal justice system and protecting victims of sex crimes. She has been an outspoken advocate for seniors, students, and working families, successfully fighting to keep schools and senior centers open while holding City and State agencies and corporations accountable when they failed meet their obligations to Astoria's residents.
Media Contact: Amber E. Hopkins-Jenkins, 212.938.5607, aehopkinsjenkins@sunyopt.edu