The contact lens specialist sees her time in the College's myopia lab as both a personal and transnational mission.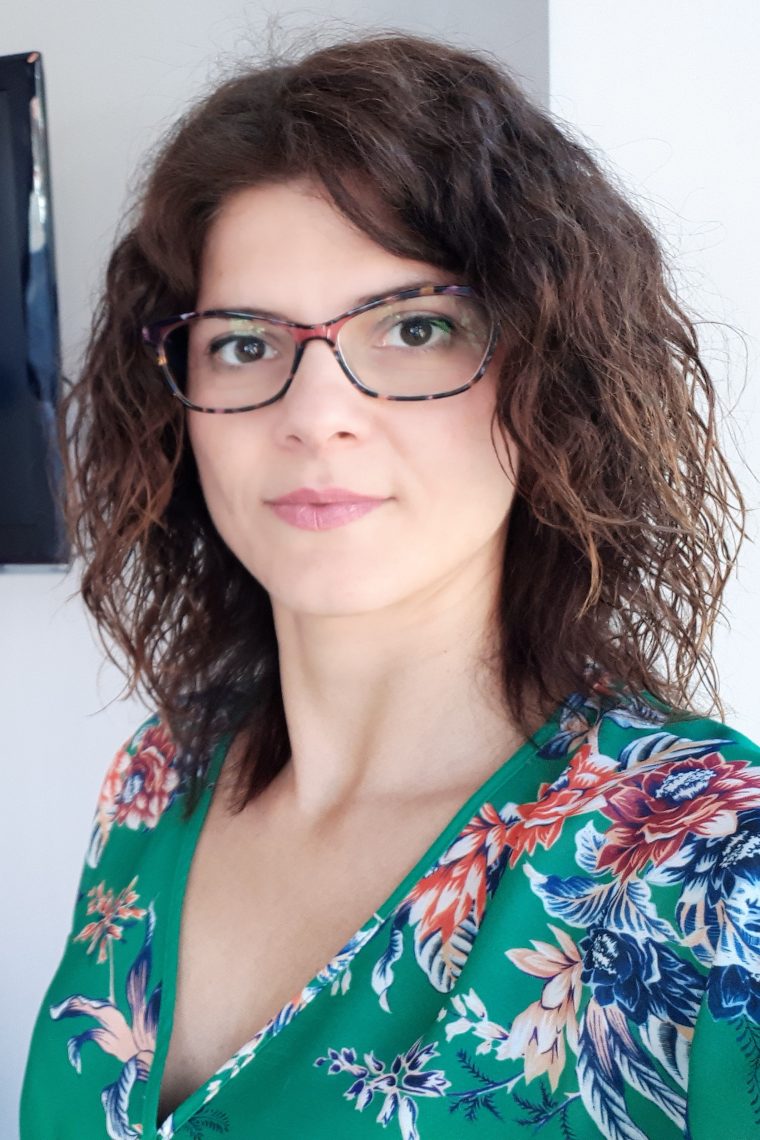 No one would argue that Dr. Dimitra Makrynioti's life in Patras, Greece, is unexciting. A lecturer and researcher at the Technological Educational Institution (TEI), her many activities include tango, cycling, photography, Greek folk dancing and volunteer work as a Greenpeace supporter. Yet the optometrist, who admits that she has a "restless mind," has embarked on what may be her most exciting adventure to date: She will be a 2019-2020 Fulbright Visiting Scholar at the SUNY College of Optometry.
As a Fulbright scholar, Dr. Makrynioti will work in the College's myopia research lab. Her project is titled "Fighting Dry Eye Syndrome in High Myopia with Novel Contact Lens Materials Developed in Greece." "During this collaboration, I will have the chance to [work] with the leading team of myopia, led by Dr. Alexandra Benavente-Perez—who, for the first ever time, will [impart] these important and interesting insights to a Greek scholar."
Dr. Makrynioti became focused on optometry while studying for her bachelor of science in optics at TEI. "As soon as I entered the optics department, I learned the basics of the eye and vision and found it really interesting," she recalls. "Simultaneously, I attended my very first Optics and Optometry conference, where well-known professor, optometrist and contact lens specialist Dr. Nathan Efron from the University of Manchester Institute of Science and Technology had been invited."
After completing her bachelor's degree, the young Makrynioti headed to the UK, enrolling at the University of Manchester. She obtained her doctorate in corneal physiology and contact lenses in 2008.
At SUNY Optometry, Dr. Makrynioti will explore the two distinct research areas—contact lens and myopia—that have occupied much of her research. "When thinking of high myopia, contact lenses are a necessity and the preferred treatment modality due to the improved quality of vision they provide compared to spectacle lenses," she says. "However, contact lenses that correct high degrees of myopia are also thicker due to their high powers, which in turn accelerates patients' dry eye symptoms. This chain of thoughts and ideas linked together to [form] the current project."
Dr. Makrynioti will be in New York for five months beginning in October 2019 and will be doing more than expanding her personal knowledge—she sees her work as a Fulbright scholar as a global mission. "This area of research will bring something novel to Greece. It will also expand reciprocal knowledge and establish and accelerate a transnational collaboration between Greece and the USA," she says.
Media Contact: Amber E. Hopkins Tingle, 212.938.5607, amber@sunyopt.edu