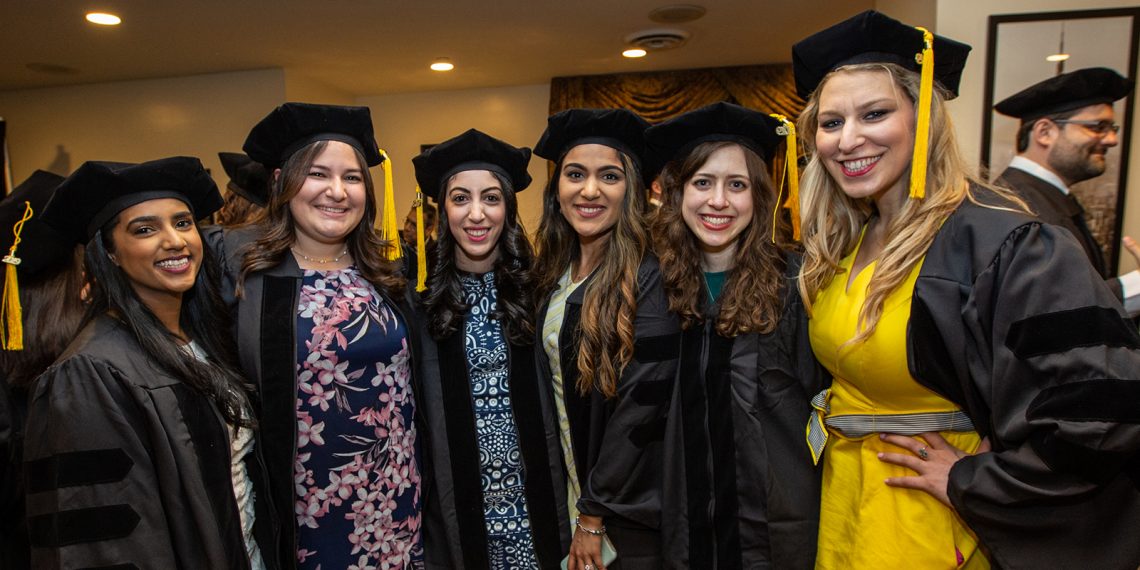 NEW YORK, May 23, 2019 – The State University of New York (SUNY) College of Optometry held its 45th commencement ceremony on Thursday, May 23. Hundreds gathered at the Roosevelt Hotel in midtown Manhattan to witness the College grant the OD, PhD and MS in vision science and advanced certificate in optometry business management.
SUNY Optometry President David A. Heath noted that the opportunities within optometry and vision science are numerous and the Class of 2019 has been well prepared for professional success and personal satisfaction. "The College's new five-year strategic plan addresses the student-centered experience as a core institutional value. Your class is representative of this dynamic, high standard," he said. "I truly hope that as you go forth you will lend not only your talents as practitioners, but your voices as passionate advocates for your patients and their right to health care."
Class of 2019 president Dr. Jason Grygier joked that he and his classmates were merely one year from being the momentous class of "20/20 vision." "'When did you become an optometrist?' '2020. #Fate,'" he offered to applause and laughter. "Anyway, in the end, any optometrist knows that 20/19 vision is slightly better than 20/20."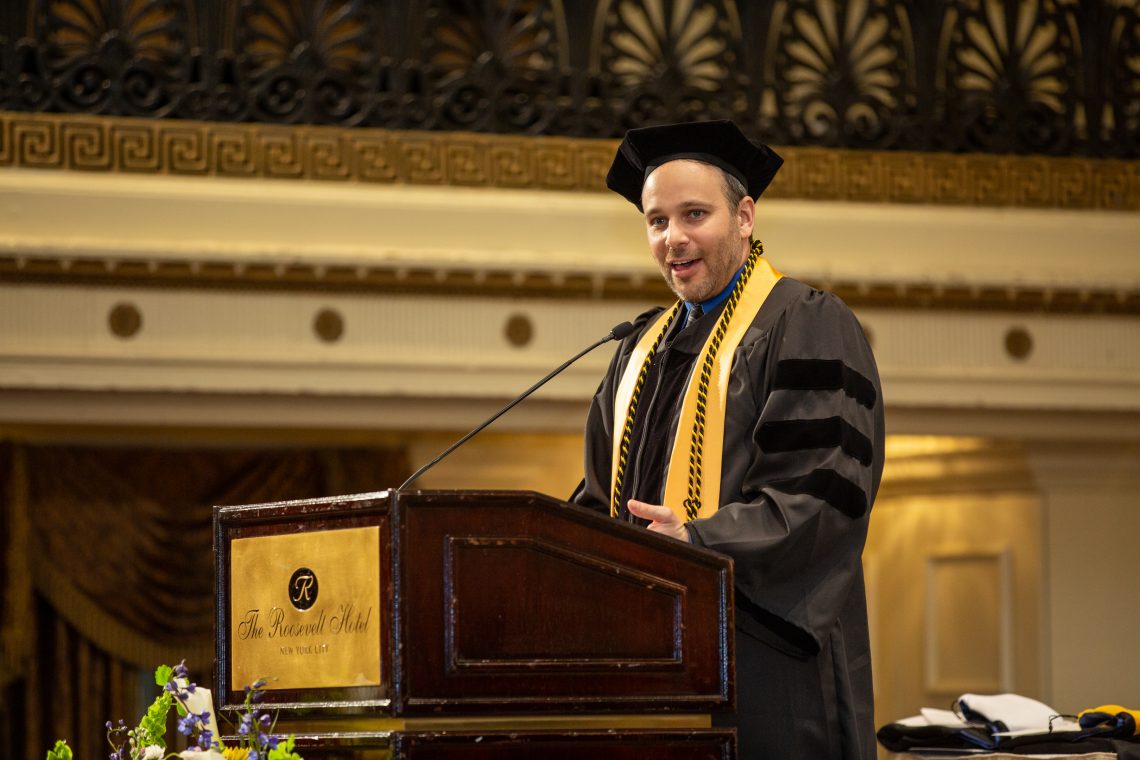 Hubert Sagnières, chairman of the Essilor Group and executive vice chairman of EssilorLuxottica, and Dr. Donald Hood, professor of psychology and professor of ophthalmic science at Columbia University, both received honorary degrees during the ceremony. The SUNY Board of Trustees votes and grants approval for all honorary degree recipients.
"It is an honor to recognize these extraordinary gentlemen for their respective humanitarian and scientific efforts to advance quality eye and vision care for all," President Heath said.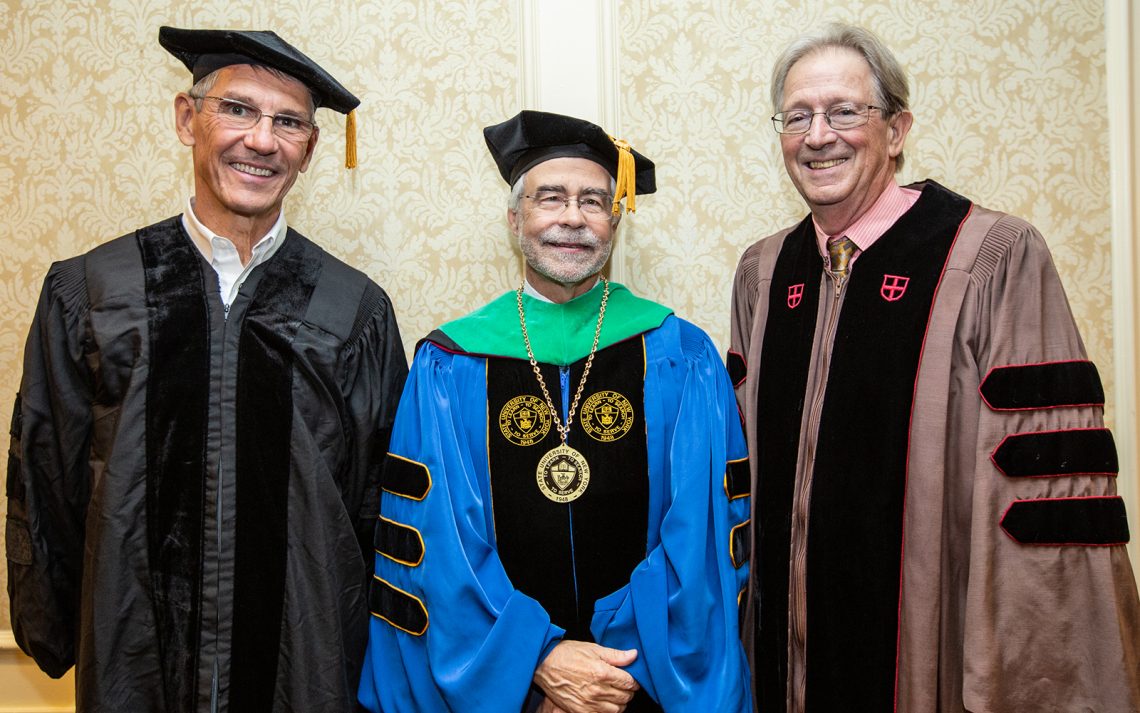 Mr. Sagnières offered the commencement address and received the honorary doctorate of humane letters for his commitment to improving lives by improving sight throughout the world and his leadership in corporate philanthropy and strategic giving. He has been the driving force behind Essilor's ambitious goal to eradicate poor vision across the globe by 2050, including the launch of the Essilor Vision Foundation, Vision Impact Institute, Vision for Life social fund, Eye Mitra in India and Vision Ambassador in China and other countries.
"Thirty years ago, I embarked on a journey that started as a business opportunity, but later led me to a passion for changing the way the world sees," Mr. Sagnières said while inviting the Class of 2019 to join him on the path to impact global vision. "When we remembered that our business exists only to serve society, everything became clear for all of us. Suddenly, we knew our own 'why'."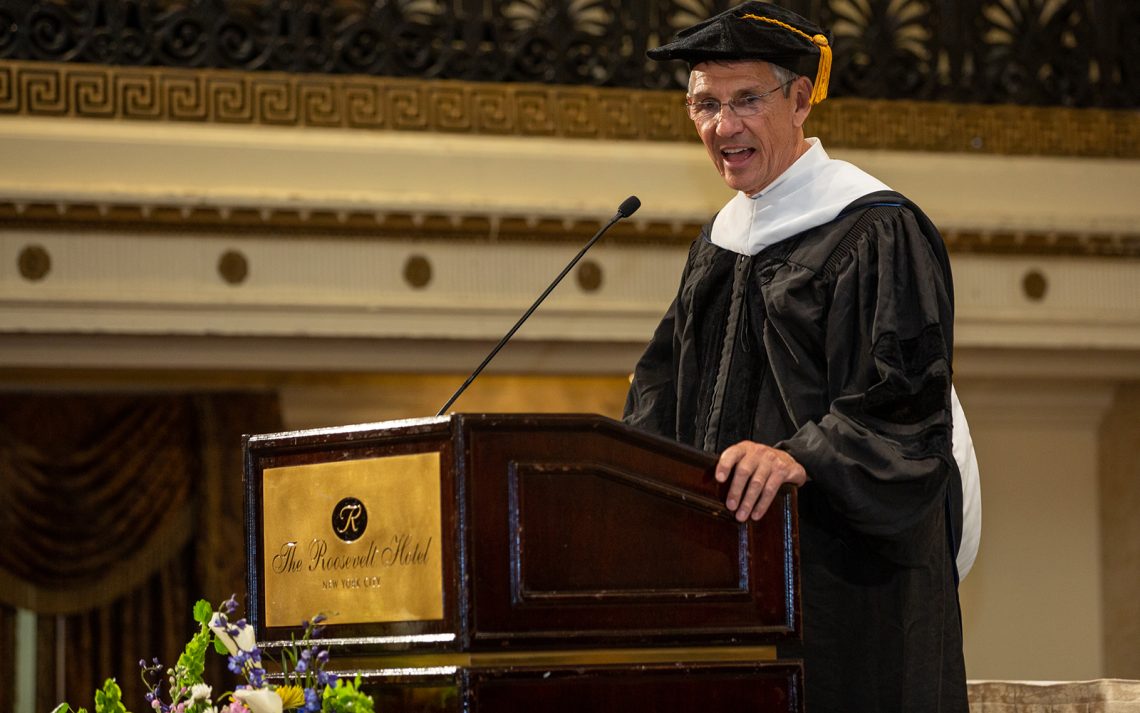 Dr. Hood received the honorary doctorate of science for five decades of research addressing the behavior, physiology and anatomy of the human visual system. His more than 300 publications have concerned the basic neuroscience of vision and diseases of the retina and optic nerve. He has had continuous grant support from the National Institutes of Health/National Eye Institute for more than 45 years.
"You are on the front line. It's never been more important to be an optometrist," Dr. Hood said. "You will be the first ones, as a care professional, to spot diabetic retinopathy, glaucoma, age-related macular degeneration and other diseases that are sight threatening."
Dr. Kenneth Ciuffreda, distinguished teaching professor of biological and vision sciences, and Dr. Philip B. Kruger, professor emeritus of biological and vision sciences, both received the Presidential Medallion.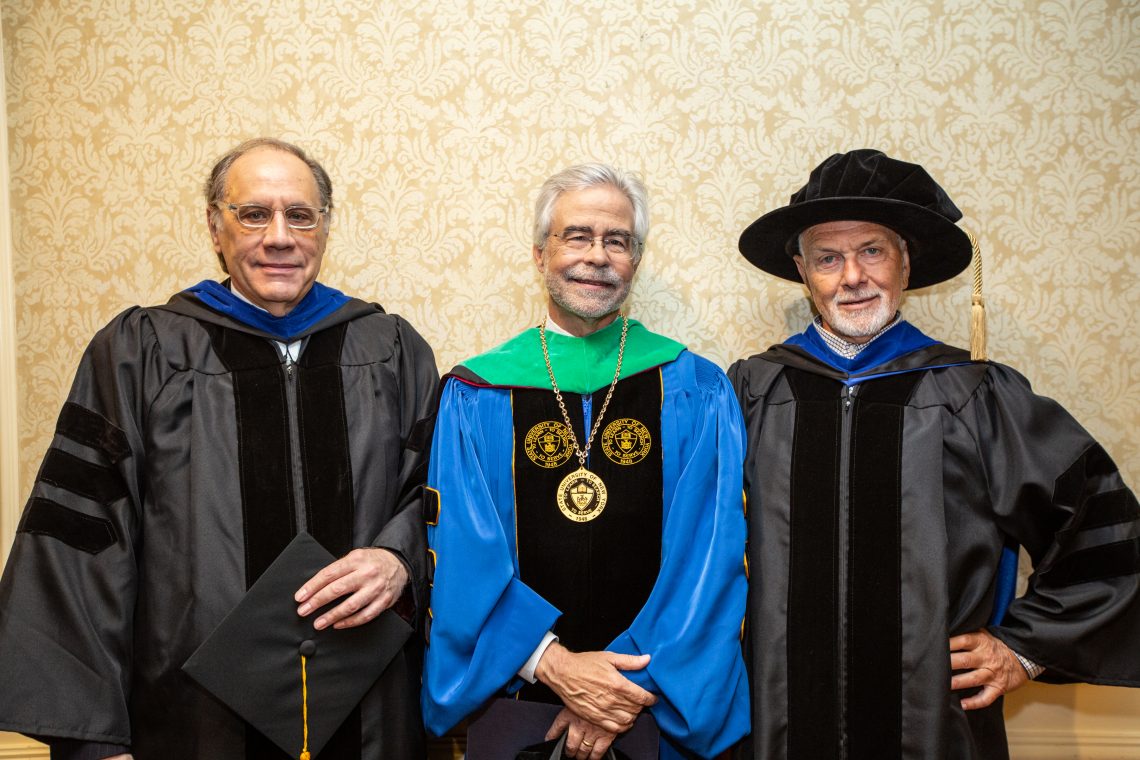 Dr. Ciuffreda has been a member of the faculty since 1979 and has conducted innovative research in accommodation and binocular vision and has been recognized with international awards and major research grants. Dr. Kruger joined the College in 1972 as a clinical instructor in the vision therapy clinic. He is also an alumnus having received his MS and PhD in vision science from the College in 1974 and 1984, respectively. His research examines the broad range of stimuli that control ocular accommodation.
About SUNY Optometry
Founded in 1971 and located in New York City, the State University of New York College of Optometry is a leader in education, research, and patient care, offering the Doctor of Optometry degree as well as MS and PhD degrees in vision science. The College conducts a robust program of basic, translational and clinical research and has 65 affiliated clinical training sites. SUNY Optometry is regionally accredited by the Commission on Higher Education of the Middle States Association of Colleges and Secondary Schools; its four-year professional degree program and residency programs are accredited by the Accreditation Council on Optometric Education of the American Optometric Association. All classrooms, research facilities and the University Eye Center, which is one of the largest optometric outpatient facilities in the nation, are located on 42nd Street between Fifth and Sixth Avenues in midtown Manhattan.
Media Contact: Amber E. Hopkins Tingle, 212.938.5607, amber@sunyopt.edu